House of Cards Season 4 Trailer Teases Upcoming Release
The House of Cards season 4 release date has already been revealed, but Netflix has teased viewers even more during the Golden Globes last night with a new trailer.
It's hard to believe, but House of Cards is already going into its fourth season, and it's been a wild ride so far.
The show follows around now-President Frank Underwood, and the past three seasons we've been watching as he does everything he can to make his way to the top, however sinister.
House of Cards is one of Netflix's many original series, and it has become one its most popular series at that, receiving many Emmy nominations and Golden Globe nominations.
House of Cards season 4 is set to release on March 4, where the entire season will likely be released in its entirety on that day. All we can do is wait for it to come, but in the meantime, Netflix has released a new trailer for the show during the Golden Globes.
https://youtu.be/Ov2b5I52fko
The one-minute trailer shows President Frank Underwood delivering a speech from the Oval Office, saying that he is the right president for America. Throughout the speech, many split-second flashbacks are shown, displaying many of Frank's bad deeds that he's done throughout the previous three seasons.
The release date for season 4 was revealed during one of the GOP debates last month.
Season 3 didn't end on a huge cliffhanger like previous seasons, but it will still be interesting to see how season 4 progresses and how the new season will pick up from where the previous season left off.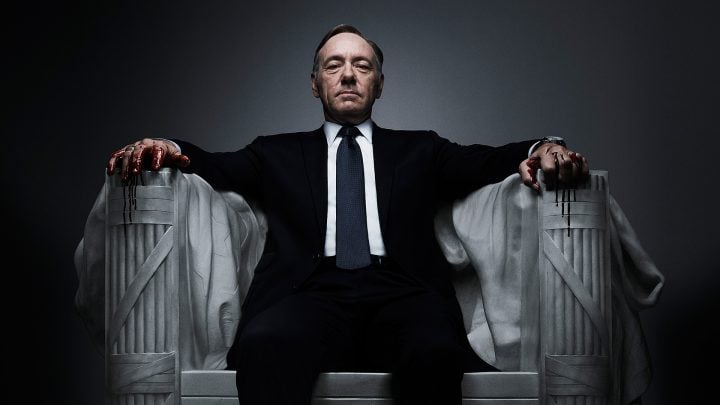 Currently, there are 39 episodes that are available to watch right now on Netflix, so if you haven't yet started to watch House of Cards, there's no time like now to begin catching up on the show and begin watching season 4 starting on March 4.
It's definitely a show that you'll binge-watch on the weekends, and with enough determination, you can easily finish the series in a couple of weeks if you take it slowly enough, but considering that we have a little under two months until season 4 releases, you have plenty of time to catch up.

As an Amazon Associate I earn from qualifying purchases.