How About a Wall of Outlets?
Certainly not something mobile to tote around, but if you're like me and you've got a gazillion gadgets to charge this might be the ticket, or perhaps just overkill. Photographer David Friedman came up with the idea of having a wall full of practical outlets.
I'd love to see the local building and electrical inspectors' reactions when this came up for approval.
Via Crave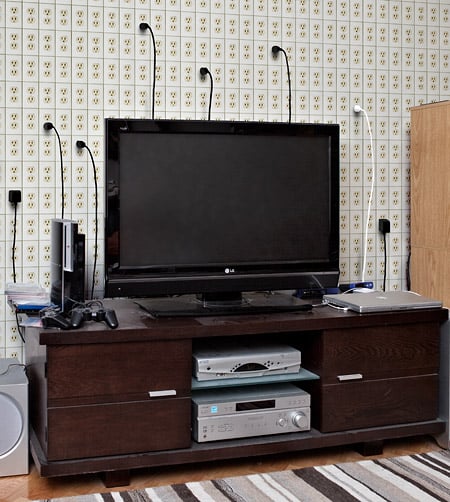 This article may contain affiliate links. Click here for more details.