How To Use Find My Friends to Simplify a Group Trip
Find My Friends is a great app for keeping track of friends and family, but another great use is to collaborate with a group. Travel has always been difficult especially in groups and with Find My Friends it helps to simplify the chaos.
Some of the major things that the app can help with is locating group members, and send a message to the entire group. With these features keeping a travel group organized and safe is a much easier task. Find My Friends is a free app that can be utilized in a few simple steps.
How to Utilize Find My Friends.
The Find My Friends app is not installed by default so the user needs to go to the app store and download it. Once the app is downloaded it can then be configured as shown below.
Tap Find My Friends.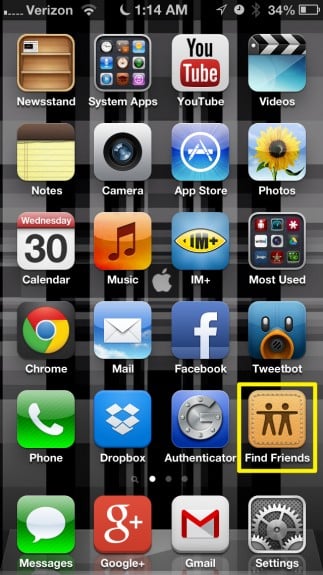 Enter the user's Apple ID and Password.
If you had previously set up Find My Friends your friends will appear on the next screen. For those who have not set up Find My Friends before the screen will appear blank.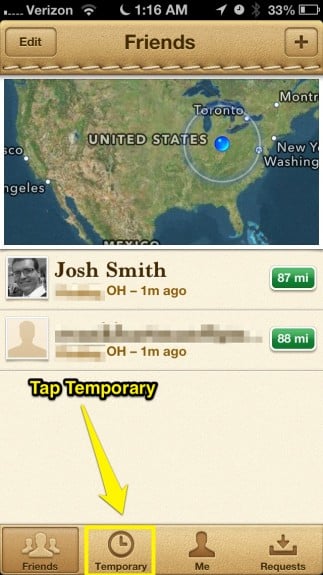 To set up a group for friends that you may not know very well, temporary is a good option. Temporary only allows the people you add to use your location for a set period time.
Tap Temporary.
Select Invite Friends.
Insert either the contact's name or email address they use with their Apple ID in the To box.  The name of the event and also when it ends can be set on this screen.
When finished creating the event parameters tap Send in the top right.
When the event is created it will appear like the screenshot above.
A notification will be sent to the user's phone when your contact accepts the request.
The contacts that accept the request will appear in the temporary window along with their location. If more than one contact accepts you can send an iMessage to the entire group. To view more details tap View Details.
From the screen the organizer of the event can change the name, change when the event ends or also add contacts to the list. You can also delete the event from this screen.
While using Find My Friends is great, there are definitely some flaws with the app. During CES the GottaBeMobile team used Find My Friends to help keep in touch. One of the biggest issues we had with it was having accurate location data. Sometimes the app said parts of the team were somewhere that they had been a short while before, which is slightly annoying. One other problem is that all of the devices that use find my friends have to be either iPhones or iPads.

As an Amazon Associate I earn from qualifying purchases.