How Google Fiber Can Still Benefit You, Even if You're Not in a Google Market
Google's cheap, competitive pricing for its fiber-based Internet and TV service has many tech users clamoring for the service, but unfortunately it's roll-out is still in very limited markets. However, in spite of limited availability of Google Fiber, the service may have far more wide-reaching effects, even to those who don't live or work in a market where Google is deploying Google Fiber, which is good news for pretty much everyone in the U.S.
For a software and Internet services company, Google had curiously positioned itself in the cable TV and Internet delivery service market when it announced Google Fiber. The company had told consumers that it hoped to create a competitive pricing for Internet and cable TV and bring Internet access to more people, which sounds great. However, Google's "do no evil" mantra extends beyond this innocent look into the real motive of Google Fiber, and thankfully Google's deep-seeded ulterior motive is still not evil.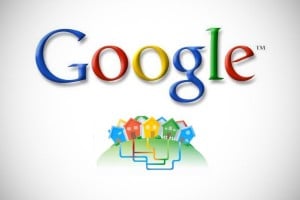 At the National Cable Television Association Cable Show, Forbes reports that Citigroup analyst Jason Bazinet theorized that Google may be leveraging its limited roll-out of Google Fiber to lower Internet prices. As Google is a search giant, it wants to make the vehicle for delivery of search results, services, and most importantly, ads, to become more affordable for all Americans, not just in the markets where Google is planning to deploy its Fiber service.
Bazinet postulates that rising cable TV costs are now forcing consumers to choose slower Internet packages or those with more limited capped data thresholds, which could hurt Google's core business. By entering into key markets, Google will be challenging traditional cable TV providers, and other fiber providers like AT&T's U-Verse service or Verizon's FiOS, into lowering the price.
The thing is, if those companies lower the price in markets where Fiber is available, they'll have to do so in all other markets across the country. Else, they'll face questions from regulators about how the business is completely noncompetitive in markets where Google isn't present.
And given that there are more services, apps, and need for both speed and more data bandwidth, it's important for Google to shake up the market with Fiber by forcing Internet service providers in loosening up caps and restrictions while at the same time bringing down pricing. Android phones, connected homes, tablets, computers, smart TVs and other appliances and devices could provide avenues for Google to tap with its advertising service, but for that to happen, customers need ready access to the Internet.
Is Google being strategically manipulative? Whatever the case may be, consumers win even if they don't live in an area with Google Fiber. Now, if Google would just enter the carrier business and present consumers with a winning ultra-fast mobile data connection at even more affordable prices without caps or throttling, and we'll be in mobile heaven.

As an Amazon Associate I earn from qualifying purchases.