How Many Songs & Photos Can You Store on the Apple Watch?
Apple provided more details about the Apple Watch yesterday during its event, including battery life and more price details, but one thing they didn't mention was storage capacity.
According to 9to5Mac, Apple has confirmed that the Apple Watch has 8GB of flash storage, but not all of that space can be used for music, photos, etc. Some of it needs to be reserved for Apple Watch apps. With that said, the Apple Watch can store up to 2GB of music and 75MB of photos.
How much music and how many photos is this exactly? It really depends on how high of a quality your songs are and how large your photos are, but here's what you can expect from storage on the Apple Watch.
Apple Watch Storage Space
All three Apple Watch models only have 8GB of storage, This means that spending more for the stainless steel Apple Watch or the gold Apple Watch Edition won't net you more storage space. All models will come with only 8GB of storage. However, only 2GB of that can be used for music, and 75MB can be used for photos.
2GB of music equates to about 260 songs if each song was 7.5MB in size. Obviously, this will vary depending on the quality of the song. FLAC files are some of the highest quality audio files you can get, and those can easily be 30MB a piece, which is on the low end.
260 songs isn't a lot, especially if you have a large music collection, but you can store some of your favorite songs or playlists and have them while you're out running, since it won't require an iPhone.
As for photos, you get 75MB worth of space that you can fill up on the Apple Watch. Considering that most photos that you take with your iPhone are around 1.5MB to 2MB, you can expect to fit between 35 to 50 photos, depending on how large a file size each photo is.
That isn't a lot of photos by any means, but it will allow you to at least store some of your important photos that you can show friends and family.
However, Apple says that any photos that you store on your Apple Watch will be downsized and compressed to a smaller file size, meaning that you'll be able to fit more photos in than usual, but 9to5Mac notes that it'll still only be around 100 photos that you'll be able to store on your Apple Watch.
What Is the Additional 6GB for?
After you fill up that 2GB with music and the 75MB with photos, you're left with about 6GB of storage that you can't use, so what's it used for?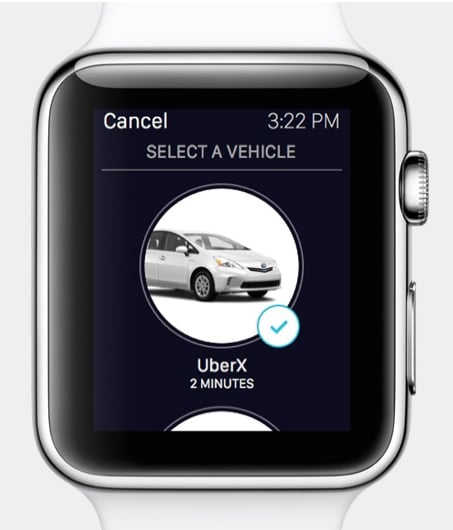 That extra 6GB is set aside for the Apple Watch's operating system, as well as storage space for the stock apps, as well as any other apps that you install yourself. Plus, there needs to be extra space for other data like settings, cache, and other temporary files.
This is precisely the reason why 8GB iPhones faded out pretty quickly, because the operating system and all of the background files would take up nearly half the storage space. That's not necessarily a huge problem on the Apple Watch, as it's really not meant to be a primary storage device, but we wouldn't be surprised to find that most Apple Watch users are running out of storage space for their music and photos.