How Mobile Do You Need/Want To Be?
We've seen some interesting mobile news this week that presages some big changes ahead. First Sprint announces that it is going to be deploying WiMAX as its 4G network, with nationwide coverage targeted for 2008. This is really big news in the mobile scape as it will have significant impact on wireless broadband. (Look for Verizon to make announcements to get up in the PR wars soon.)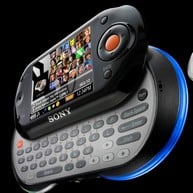 Also, Sony introduced mylo, it's new personal communicator, which is billed as "all play and no work" and claims to be the first WiFi broadband communication device. According to the press release the mylo ("my life on line") is aimed at the instant messaging crowd, and will come equipped with Skype, Google Talk, and Yahoo Messenger. It will also handle media. Now apart from the dubious claim that it is the first WiFi enabled broadband device, (my PPC 6700 has WiFi,) this intriguing little device looks promising and will certainly shake the mobile communications field up a bit.
So, here's a question or two for you. There are many different flavors of mobile warriors out there. Some need mobile connectivity daily. Some sporadically. With the advent of WiMAX, municipal WiFI in some locations, Skype equipped phones that don't need a Telco carrier, and other innovations coming down the pike, How mobile do you need/want to be? Do you prefer the converged device approach or do you just need a regular cell phone and handle your wireless chores on your Tablet PC or UMPC? What are you druthers?
I'm poking about here with questions because I'm curious, frankly. For the longest time I thought I would be completely satisfied with just a cell phone and using my Tablet PC for my wireless adventures, but since procuring the PPC 6700, I'm seeing other uses that are actually making a few things in my life a little easier, and occasionally more fun that I hadn't anticipated. Now that form factors and broadband service is continuing to shift, where to you see your needs and wants in the next year or two? Leave a comment and let's see where the discussion goes.

As an Amazon Associate I earn from qualifying purchases.