How Much Space Do 4K Videos Take Up on the iPhone 6s?
One big feature that's on the new iPhone 6s is the ability to record 4K video. Here's how much space 4K video takes up on the iPhone 6s.
4K video is a rather new technology, but it's slowly growing as more and more 4K televisions and displays are produced (and getting cheaper and cheaper). While it's still not the standard right now, Apple is getting ahead of the curve and allowing iPhone 6s users to record their own 4K videos.
Apple isn't the first one to put 4K recording capabilities on a smartphone, as a select handful of newer smartphones already have 4K video support, including the LG G4, but nonetheless it's a feature that iPhone users can finally have if they buy the iPhone 6s.
Of course, users have been able to record 4K video on their iPhones using third-party apps, but the iPhone 6s allows for 4K recording right within the stock Camera app.
If you don't know what 4K is, we have a good primer that you can read to get you acquainted with the technology, but in essence 4K is a video technology that has 4x the number of pixels than 1080p HD video. In other words, 4K video has 4x the resolution as 1080p, which is quite incredible.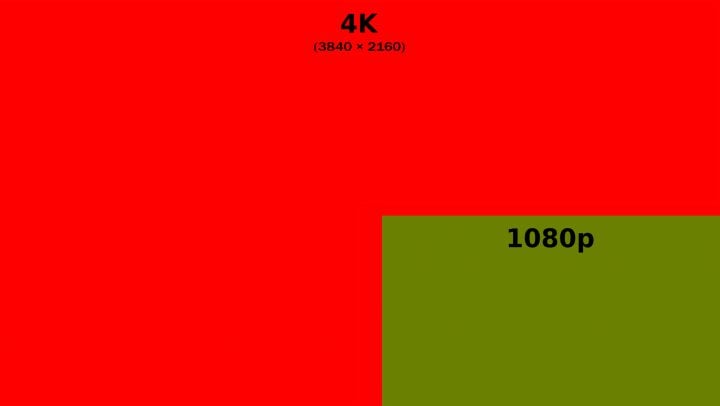 1080p HD is currently the industry standard as far as video quality and resolution is concerned. All Blu-ray movies have a resolution of 1080p (a.k.a. 1,080 pixels horizontally), but that will soon change over the next few years as 4K becomes more popular.
In the meantime, iPhone 6s users can record 4K videos right on their devices and play them back right on their iPhone as well. However, one thing to keep in mind is that 4K video takes up a lot more space than 1080p video, so be aware of this when you go to record videos in 4K.
If you're wanting to know exactly how much storage space 4K videos take up on the iPhone 6s, Apple tells you right in the settings.
When you navigate to Settings > Photos & Camera > Record Video, you'll be able to select the video quality that you want your iPhone 6s to record in: 720p HD at 30fps, 1080p HD at 30fps, 1080p HD at 60fps, or 4K at 30fps.
Thanks to a quick look at these settings featured in a hands-on video by Marques Brownlee (above), we know how much storage space will be taken up by 4K video, as well as other video qualities and resolutions.
According to Apple, one minute of 4K video recorded with the iPhone 6s will take up around 375MB of storage. This is an approximation from Apple, as it really depends what you're recording since the more colors that are included in your video, the more data that needs to be stored.
This means that a 16GB iPhone 6s can store around 32 minutes of 4K video, and that's after you take out the 4GB of unusable storage that's locked for iOS system files and such.
Even then, you'd have to subtract even more storage that's being used up by apps, games, photos, etc. As an example, my 16GB iPhone 6 has 2.5GB of usable storage left, which means that if I had an iPhone 6s, I'd only be able to record around 6.5 minutes of 4K video before my iPhone's storage would be completely full.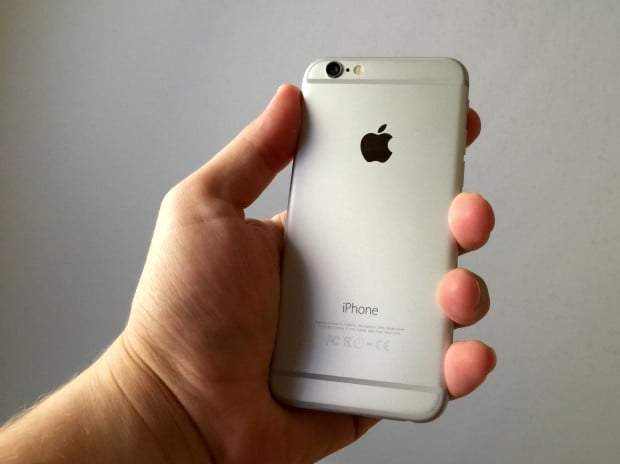 The sad part is that I don't have a lot of apps, and the biggest culprit is Downcast which is using up 1.1GB of space to store all of my podcasts that I still need to listen to. Other than that, the next biggest culprit is the Photos app, which is only weighing in at 261MB at the moment.
The good news is that the iPhone 6s comes in larger sizes, including 64GB and 128GB. Here's how much 4K video you could realistically squeeze onto your iPhone 6s, based on the storage space, accounting for 4GB taken off for iOS system files, and 10GB for apps, games, photos, etc.
16GB: 6.5 minutes of 4K video
64GB: 133 minutes of 4K video
128GB: 304 minutes of 4K video
Of course, if you have a 64GB or 128GB iPhone, you probably store way more than 10GB worth of apps, games, photos, and other data, so adjust these numbers accordingly, but it's safe to say that if you have a 16GB iPhone 6s, good luck recording 4K video longer than ten minutes, which is why Apple really needs to get rid of the 16GB storage tier, but they probably won't anytime soon.

As an Amazon Associate I earn from qualifying purchases.