How My iPad Made Me Hate Paper and Helped Me Save Over $15,000
I hate paper! It is everywhere but thanks in part to my iPad I don't want to use it anywhere, except maybe the bathroom and dining room. So I'm gonna show you a few ways that my iPad has made me hate paper while saving literally thousands of dollars.
Speaker Notes
As a preacher I am a public speaker primarily. I never memorize my sermons but instead preach them from notes I prepare. Soon after I bought my first iPad I began using the iPad instead of paper notes. This one change reduced my monthly shopping bill by about $8. I was going through a ream and half of 24 lb. pond paper from my local Sam's Club every month. That same 750 sheet package lasts half a year now thanks in part to this one tip.
Using the iPad as speaker notes is pretty easy to do and saves me some money and time. I prepare my messages in Word on my computer, save them to my cloud based backup and sync service (was DropBox but has become SugarSync after a review) and then open them in Documents To Go on my iPad.
You could do this too even if you don't have an iPad. Android tablets work nicely as would an Amazon Kindle. Just email the word document to your Kindle address and it will open on the Kindle. I have even considered using my rooted Nook, but the iPad has a bigger screen.
Savings: part of the $8/month for the 750 sheet ream of paper at Sam's Club
Scanning Meeting Documents
When I am handed paper in a meeting, I cringe. My friends and colleagues know I'm a gadget guy so they are not too shocked when I pull out my iPhone, and now my iPad 2, to take a picture of the document for importing into Evernote. I hand them back the paper. The looks on the faces of those distributing documents to me the first time is often funny. They begin with surprise and move into amazement. Then they are bewildered what to do with the paper when I hand it back.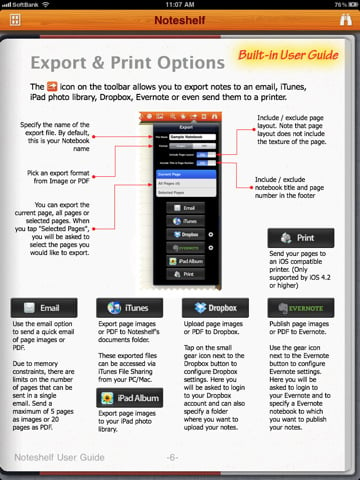 One thing I miss in Evernote is the ability to mark up the pages. There are other solutions that do this, but I'm so used to using Evernote that I make do. A great app that lets you mark up the images is Noteshelf ($4.99).
It is a shame that more people do not think this way. They could save themselves a lot of time and money if they would just email the documents to the meeting attendees beforehand. That may happen in your circles, but in mine it is still mostly a paper dominated world. When I generate the documents, I often email them, but people forget to bring them and few have an iPad or smart phone at my church. So, paper it is in those rare circumstances, but I sure hate handing it out.
Savings: None to me since they still printed the darn things in the first place
Proofreading Articles
The other night I found a great article on proofreading that suggested the best way to do this is print the blog post and use a ruler or piece of paper to underline the current line you are proofing. The concept is great, but come on! A tech blog suggesting printing?
Here are the steps they suggest for proof reading on paper:
Read it forwards from top to bottom for flow.
Read it backwards from bottom to top for spelling and punctuation.
I decided to try this, but instead of printing it I open it in Preview mode on my iPad. I've done this for a while and it has helped me spot a number of errors I might not have otherwise. Just wish I could cetch all of thum.
Savings: part of the $8/month for the 750 sheet ream of paper at Sam's Club
Reading
Instead of buying books, I get them on my Kindle or more often read them in the Kindle app on my iPad. Another app that I use is the Zinio app, which stores all of my magazine subscriptions. It is a sub par app, but until there are more reasonably priced magazine subscriptions on the iPad, it is the least horrible app for this task. On average, books on the Kindle are often 10-50% less than their paper versions.
Savings: 10-50% off of hundreds of books
I also read my Bible and study my Bible for sermons on the iPad using a number of great Bible apps. Some of them are nothing more than simple book reader apps. If that is all you need, just get one of the book reader apps like iBooks or Kindle. But the ones I use are powerful Bible study tools. I never open physical books when studying for my sermons or bible studies anymore.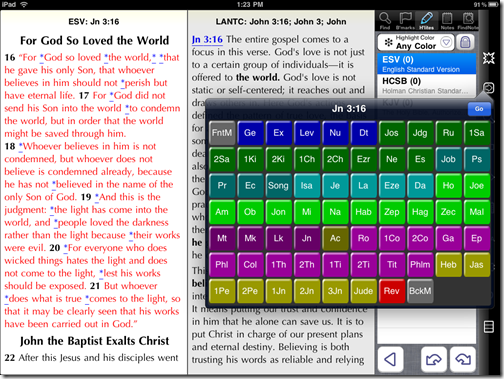 Between all the iPad Bible apps, I probably have over 4,000 books. With an average price of these books probably being $35-$45 in print since they are not typical best sellers, that's upwards of $20,000 of books. But I've only paid about $4,000 for them. That doesn't account for the hundreds I've saved in bookshelves to house all of these books.
Savings: I've paid thousands for a digital library that would have cost me literally tens of thousands in print and hundreds to store on bookshelves – estimated $15,000
Thanks to apps like Instapaper, I never print web articles either. It is hard for me to imagine that people do this, but they do. A person finds a great article but they don't want to read it at that moment on their computer. So they print the article wasting sometimes 3-10 pages of paper that they will just throw away after they are done. I hit my read later bookmarklet in Chrome and it is saved to my list of articles. I can read it on my iPad formatted nicely for reading or just go back to it from any browser through the service's web page.
Savings: Part of the $8/month saved for 750 sheet pack of paper we got each month at Sam's Club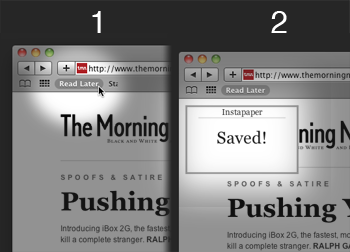 This reminds me of newspapers. I don't buy them and the only reason we have a subscription to the Sunday paper in our house is the coupons. My wife saves $20-$60 on our grocery bill by clipping coupons. Sure there are a few apps that help in this area, but not enough to replace the paper. Thanks to the iPad and Internet we don't get a paper Monday through Saturday. We never even look at the Sunday paper except to get the coupons. Instead I use Newsrack synced with Google Reader.
Below is the video review of the app. Please forgive the video quality since it is the first video review we ever did.
https://youtu.be/1WaGbwWArhc
Savings: $15/month for local newspaper subscription minus what we do pay for Sunday only delivery
Personal Information Management
The Palm was one of the first popular electronic PIM tools. For me my iPad and iPhone do the trick. I don't have a paper calendar, to do list or address book anywhere. I am careful to back them up in multiple locations on more than one computer. I use Google and the built-in apps in iOS. Since making this transition a long time ago, thanks to a Palm Treo, I cringe when people give me calendars as gifts. They make good re-gifts for my less tech savvy friends, however. This doesn't save trees or money since I never re-gift in place of a birthday or Christmas present, but it does build some good will as people like gift for no reason. I always tell them why I'm giving it to them. Seems pretty cheap to do otherwise.
Savings: Some paper day planners cost from $10 to $100
Maps v. GPS
Back in the old days people had these large sheets of paper that had pictures of the road systems in a given location. They were really hard to fold and wore out over time. They were stagnant and didn't update themselves. You needed someone to look at it for you and tell you when to turn or you had to stop every so often to look at it if you couldn't remember how to get from location A to location B. They were called Maps!
That will sound as antiquated to our grandkids as hearing someone describe telegraph or pony express sounds to us. That's because GPS integrated into smart phones and tablets is now the best way to learn how to get from location A to location B. I use Navigon and sometimes the Maps app on my iPad 2. It is so much easier than carrying silly old maps that go stale once there is any new construction.
Savings: $1.99 for a gas station map to $20 for big road atlas
Total Savings for the Average Person
If collect a lot of expensive digital books like I do you might save $15-$20K too! Few people have that extensive a library for their profession. However, taking all of the other savings together and you might save yourself hundreds. I added up my savings (using 2 reams a year instead of 10, saving on a yearly day planner, 2-3 gas station maps and one good road atlas, no more daily paper) and it amounted to $320 without books. If you throw in the savings of 10 $15 books that yo you get for only $10 through the Kindle app and you have around $370. That means a $620 iPad 2 with 3G so you can use the GPS only cost you $250. Would you pay $250 for a 3G 15GB iPad 2?

As an Amazon Associate I earn from qualifying purchases.