How to Set Up Find My iPhone
We all have heard the horror stories of a friend who has misplaced their phone or maybe even had it stolen.
With banking information, emails and other sensitive data being stored on our mobile devices it is more worrisome than most people realize.
Luckily Apple has built a service called Find My iPhone to help assist you in case this ever happens to you.
You must set up Find My iPhone before losing the iPhone. Here's how to set up Find My iPhone in a few easy steps.
How to setup Find My iPhone
Go to Settings.
Scroll down and Select iCloud,
Once there Scroll to the bottom of your screen and then turn Find my iPhone to the ON Position.
Once you have done this Find My iPhone is enabled for your phone.
How to locate your iPhone
In the event that your phone comes up missing here is how you locate your iPhone.
Go to www.icloud.com on a Mac or PC and you will be displayed with this screen.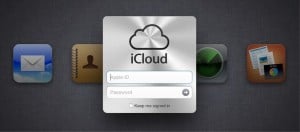 Enter your Apple ID and Password and you will be shown these options. Choose Find My iPhone
You will have to input your password again and then iCloud will locate your iPhone. Once your iPhone has been located you have these options.
You can play a sound to try and find your phone, send a message that will display in the lockscreen, remote lock the device if it already isn't password protected, and lastly remote wipe if you cannot find your phone and need to get rid of personal information on it.
What other steps do you take to make sure you always know where your iPhone is?

As an Amazon Associate I earn from qualifying purchases.