How to Ace a Skype Interview: Tips for Making a Good Impression on Job Interviews (Video)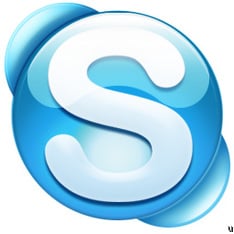 These days video interviews are become as popular as phone interviews to narrow down the potential job candidates and Skype is a go to service for many companies. If you want to make a good impression on a Skype job interview, you need to be prepared for a video interview. Skype just shared a collection of tips from Jeff Garber of 360 Job Interview to find out what you need to know before you sit down in front of your webcam.
Skype has posted two versions of tips for using Skype for job interviews. We've embedded the short version below, but if you need to make a good impression during the interview, you may want to check out the long version as well.
In addition to the tips in the video, Skype has posted a collection of tips for preparing for a video interview. We've highlighted some of our favorites below.
Skype Interview Tips
Be familiar with the technology of Skype. Today many companies around the world are using Skype as a tool to connect. Video is the preferred tool of many employers. Garber says it it critical that the potential candidate shows a comfort level with what Skype can do and how to deal with the technology.
Spend time with Skype prior to the interview. Don't begin your practice with your first job interview. Practice with Skype before the interview. Play with it. Learn how it works and what it can do. This way you will increase your familiarity with Skype and how to make it work best for you. Your job interview is one time you can't afford to wing it. Practice diligently.
Be prepared — this is a real interview. Just because the interview is done over Skype doesn't mean it isn't serious business. You need to approach it with all the seriousness and preparation you would give to a live, in-person meeting.
Dress appropriately. Dress according to the culture and how a job candidate should appear. This is not the time for tank tops or beachwear. Also, Garber makes an interesting comment to dress from head to toe. Many think that since they'll be on camera they don't have to dress up top and bottom. He cautions that you never know when you might have to stand up during the interview. If that happens, you don't want the potential employer to see that you're wearing cut-offs with business attire on top!
Make sure the lighting is good. One of the most important features of video is lighting. If necessary, get a lamp that can be in front of you (halogen lamps often work well for this). You might also want to consider a trip to a photo store to get a small lighting kit if you will be presenting in a particularly dark environment.
It should be pretty obvious, but make sure that you do the Skype interview in a home office or other professional looking setting. Don't try to squeeze in an interview at the coffee shop or on your iPhone.
The tips touch on lighting and having a high speed wired connection, but you should also make sure your webcam is high quality. Many older and budget notebooks have bare bones webcams that don't deliver a very flattering look to the interviewer on the other end. If you want to make sure you look great, pick up an [amazon_link id="B003LVZO92″ target="_blank" container="" container_class="" ]HD webcam for around $50[/amazon_link] to make sure you look great.
If you don't have good microphone, you may want to pair a bluetooth headset with your computer for better audio. If in doubt, make a few test calls to see what the recipient thinks about your sound quality.
Finally, remember that the interviewer can see you and on video interviews it is easy to tell if someone is not paying attention. It can be tempting to check your Facebook or email during a long question, but be aware that it is very obvious.

As an Amazon Associate I earn from qualifying purchases.