How to Add Always On Display to the HTC 10
The impressive new HTC 10 smartphone has a lot to offer, but one feature it's missing that others have is an always on display. Giving users information without unlocking or turning it on. New phones like the Galaxy S7 or LG G5 have this, and here's how to add a similar if not better feature to the HTC 10.
In April HTC announced its latest smartphone. Breaking from the mold they've used for the past few years, and delivering a refreshing new phone with nearly stock Android, a sleek and simple design, improved features and hardware across the board, and it's one of the best Android devices revealed in 2016.
Read: HTC 10 Hands-on: What I Learned in 24 Hours
And while the HTC 10 has a stunning camera or design, fingerprint scanner, loud Boomsound Hi-Fi speakers and more, it doesn't have an always-on display like Samsung or LG, so lets add one. Below are the quick and easy instructions.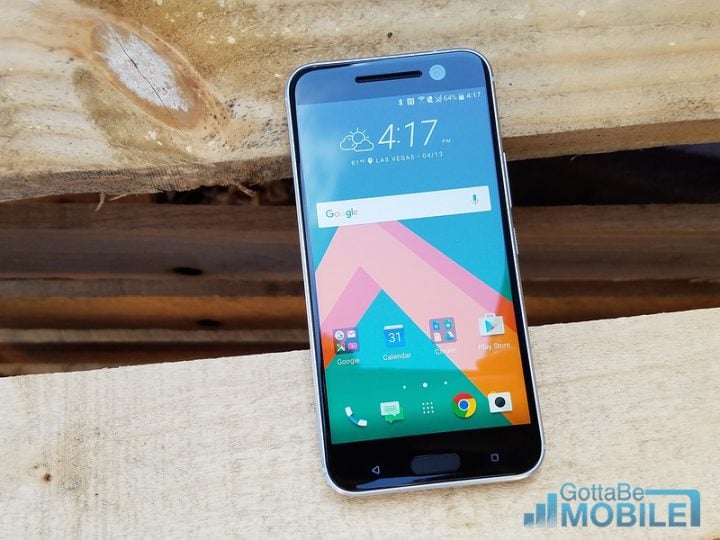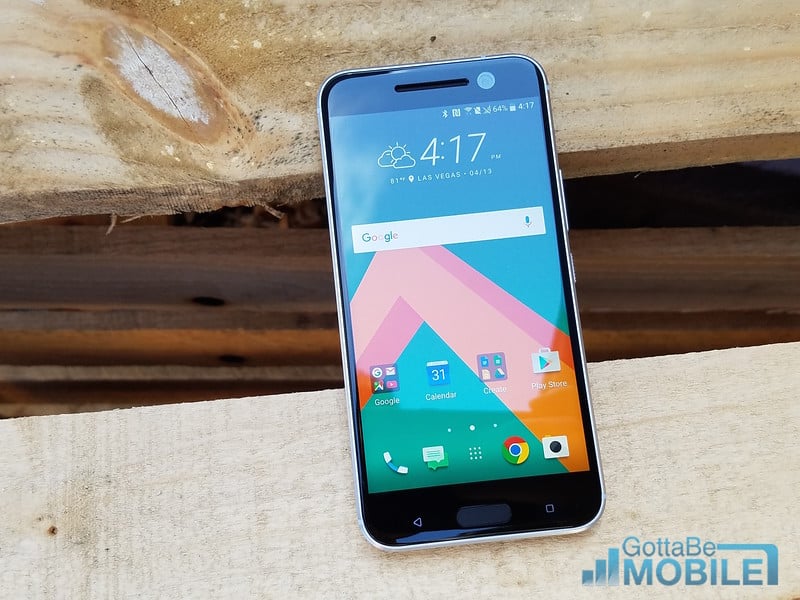 Research suggests most smartphone users turn on their screen over 140 times a day. All of those toggles on can lower battery life. To fix this Samsung, LG and Motorola have added a new feature to their devices, but HTC decided not to take that route.
Unlike Motorola or Google, Samsung and LG have a small area of the screen turned on 24/7 with helpful information. Like the time, date, battery levels and even incoming notifications. It's called an Always-On Display, and Samsung offers a small level of customization too. This makes it so owners can glance at the screen and get helpful information without turning it on, saving battery life. Being able to quickly check the time, see that there is an unread message, or look at the date in a matter of seconds.
Read: How to Add Always On Display to Any Android
Always-On Display is a great feature that many use daily, myself included. The bigger 5.2-inch HTC 10 screen is great, and to get more from the phone we'll be adding a similar always-on display function to it as well.
Instructions
A neat and well-designed, highly customizable app on the Google Play Store called Glance Plus does exactly what we want. There are a few different apps like it around, but it seems to work the best for us across a wide array of devices.
Originally this app was designed to bring a Windows Phone feature to Android, but has since been updated with more options, more features, and different looks that simulate the popular new LG G5 and Galaxy S7. It works the same way, by turning a small area of the screen on. Either for a short period, or 24/7. What's even better, is the developer promises the app only drains roughly 1% of battery life an hour, or 8% during an entire work day. The same claim as LG for its new G5 smartphone. Perfect for HTC 10 owners.
Any Android smartphone with Android 4.3 Jelly Bean or above, and a proximity sensor can use this app, so lets get started.
Download Glance Plus from the Google Play Store
Open the App and Turn the feature on
Customize all the options, controls, brightness and more
Turn off screen and wait for the Always-On Display
The proximity sensor on users phones notices when it is removed from a pocket, and the always-on display turns on. Owners can also wave their hand over the HTC 10 while it's sitting on a table, for the same effect using the sensor. Which instantly shows at-a-glance information.
Shown above are three of the multiple options available for HTC 10 owners. Glance Plus has background images and clock styles to match the LG G5, always-on display calendars similar to the Galaxy S7, and other levels of customization. From clock styles, font or color, brightness, weather information, notifications and so much more. It's like the Galaxy S7 or LG G5 always on display, only better, and works on any device.
Follow the instructions above and install Glance Plus on the HTC 10, change a few settings to allow the app to operate as you see fit, and we're all done. Head into settings to enable notifications, set a night mode where the screen won't turn on after hours, turn up (or down) the screen brightness levels, and more.
Once installed on the HTC 10 owners will instantly have a similar feature that Samsung and LG owners get. Only with the same goods, similar battery drain, but more options and on a phone that usually doesn't have it. Try it today for free, or pay $5 inside the app for even more options and customization.

As an Amazon Associate I earn from qualifying purchases.