How to Add Continuity Support to Older Macs
If you want to use your Mac to make and receive phone calls from your iPhone, you're required to have newer Mac hardware that has Bluetooth 4.0. Otherwise, you're out of luck. However, a new tool has added support for Bluetooth 4.0 dongles, meaning that older Macs can take advantage of Apple's Continuity features.
OS X Yosemite was launched back in October during Apple's iPad event, allowing Mac users to download and install the long-awaited new version of OS X. One of the coolest new features of OS X Yosemite is the ability to make and receive phone calls right on your Mac from your iPhone.
This new feature is a part of Apple's Continuity initiative that aims to get OS X and iOS working seamlessly together, and OS X Yosemite is the first version of Apple's Mac operating system that truly does this.
Continuity also allows you to start one task on a device and finish it on another. Apple calls this feature Handoff, and it's another one of the big features that Apple touted with the release of OS X Yosemite, and while it might not be useful for everyone, we can see it being a huge hit with a majority of Apple users.
iOS 8 came with support for Handoff right when it released back in September, but considering that OS X Yosemite didn't officially release to the public until October, iOS 8 users are just now being able to use Handoff.
If you have an older Mac that doesn't have Bluetooth 4.0, you can still use Continuity in order to get your iPhone or iPad to integrate seamlessly into OS X. Here's how.
How to Add Continuity to Older Macs
To add Continuity support to your older Mac, you'll need two things: a Bluetooth 4.0 dongle and a piece of free software called Continuity Activation Tool that you can easily download.
However, not just any Bluetooth 4.0 dongle will do the trick. The developer of Continuity Activation Tool recommends that users "look for dongles based on the Broadcom BCM20702 chip, which are similar to the ones used by Apple in their Continuity compatible Macs. A few examples: Asus BT400, IOGEAR GBU521, GMYLE, and many others."
Bluetooth 4.0 dongles based on the Cambridge Silicon Radio CSR8510 A10 chip are not compatible with Continuity Activation Tool, so be aware of this as you shop for dongles.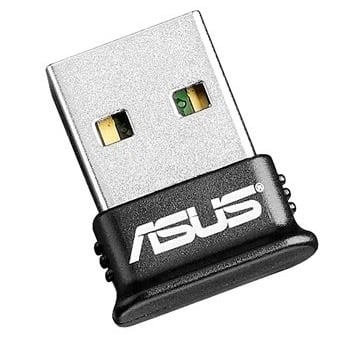 After you purchased a dongle, plug it into a USB port and then download and install the software. Simply just download the zip and extract it when it finishes downloading. Then double-click on the app and follow the instructions on the screen. Be sure to ignore or deny any "Access to accessibility features" prompts.
There are a few downsides to using this tool and a Bluetooth 4.0 dongle. Mainly, Instant Hotspot currently doesn't work reliably when using a dongle, but a workaround seems is being searched for as we speak, Also, Atheros Wi-Fi AirPort cards will prevent Continuity from working even when adding a Bluetooth 4.0 dongle, and a patch isn't expected to fix this anytime soon.
So with that said, install the software at your own risk if you want Continuity features on your older Mac. You may come across some bugs, but that's to be expected with any third-party software.
Also, it's important to note that future updates to OS X Yosemite could break the Continuity Activation Tool, so be prepared to ignore future OS X updates, or take the chance and see if they do indeed break the software.
Otherwise, Continuity is a cool feature for OS X and iOS users. Plus, there's also a third-party app called Continuity Keypad that brings the Phone app's keypad in iOS 8 to OS X Yosemite, allowing you to easily dial numbers without having to open FaceTime or the Contacts app.