How to Assign Custom Ringtones on the iPhone
Assigning a custom ringtone on the iPhone is an easy way to know who's calling without taking the iPhone out of your pocket.
Apple makes it easy to assign custom ringers for callers in the iPhone address book. The iPhone can also play a different text alert for each contact.
You can choose from the default iPhone ringtones and alert tones, purchase new ringers and alerts in iTunes or make your own ringtones from sound clips and songs.
How to Make Your Own iPhone Ringtones
How to Assign Custom Ringers on the iPhone
Follow the steps below to set new ringtones for individual contacts on the iPhone.

1. Tap on the Contacts App to view the contacts on your iPhone.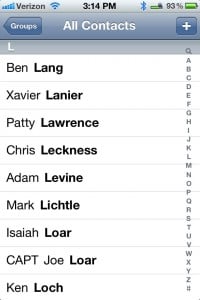 2. Select the contact you wish to change.
3. Tap edit on the top right of your screen.
 4. Tap on Default next to ringtone to choose a new ringtone for that specific contact.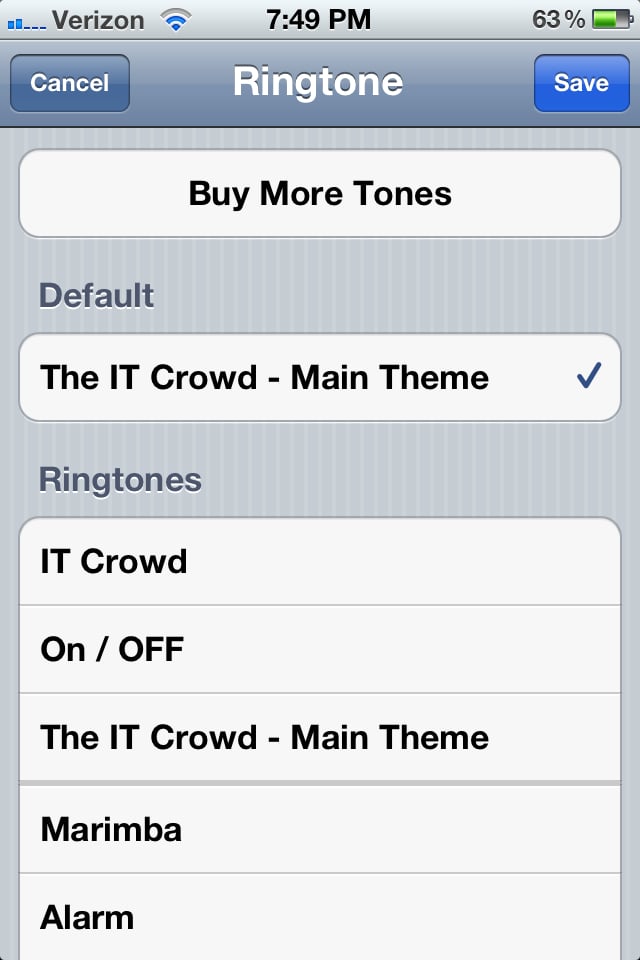 5. Browse through the library of text and ringtones, and find one you like.
6. Tap on it so that your selection has a check mark by it and hit save in the top right.
7. Repeat to change the text alert and to set new custom ringers for each additional contact.
From now on the ringer will sound whenever the contact calls from a number stored in the contacts app. Any contact that you don't change to a custom ringtone will play the default ringtone. This is the perfect time to set new text tones for frequent texters as well.
If you want to silence a frequent caller, you can assign a silent ringer to silence annoying callers without turning off your iPhone ringer altogether.