How To Automatically Backup iOS Photos (and Videos) to Dropbox
If you have heard of Dropbox, or use it, you are aware that the program is designed to keep your files synced across a litany of devices. It even includes an online storage element that provides 2GB for free. You might not be aware of the fact that you can also have your iOS device upload photos and videos to your Dropbox automatically. This saves you time from manually having to upload, and provides a good backup solution for the files in addition to any other backup strategy you may have.
Interested in setting up the automatic upload? Here's how to do it. (Note: A free Dropbox account is required and can be set up here.)
Install Dropbox On To Your iOS Device
Launch the iOS App Store from your device and search for "Dropbox." Tap on the Install icon and enter enter your password if it is required.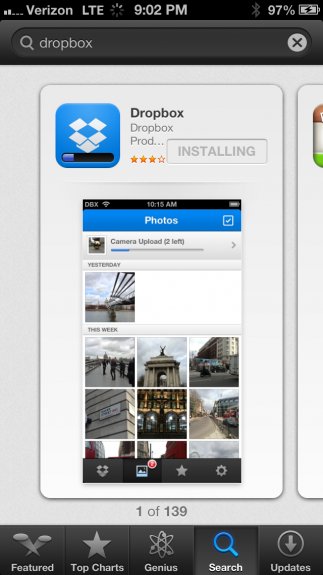 Run the App
Tap the Dropbox app to launch it.
After launching the app, a "Welcome to Dropbox" image will appear. Tap "Start" in the upper right hand corner.
Provide your login information from the next screen. If two-factor authentication is enabled, then it will ask for a code that will be messaged to the phone.
After logging in, the Camera Upload feature will automatically load.
Configure Camera Upload
From the next screen, Dropbox will ask if Camera Upload should be used, and if the user wants to use it over Only Wi-Fi (useful if unlimited data is not available) or Wi-Fi + Cell (if unlimited data is available).
After making the selection, tap Enable in the upper right. The app will continue to load and automatically begin uploading photos and videos from the phone.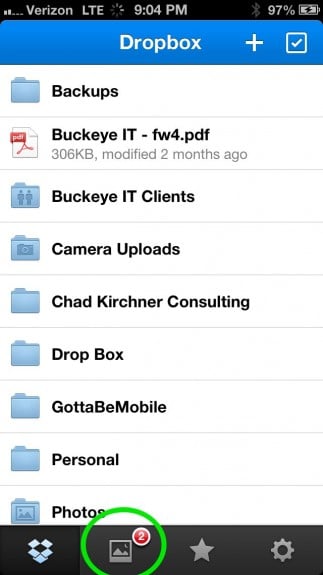 That is all there is to it! Every time a new picture or video is added to the device's Camera Roll launching the Dropbox app triggers the upload. Now photos and videos are safely stored online (where they can be easily shared and saved), as well as on the iOS device!

As an Amazon Associate I earn from qualifying purchases.