How to Back Up Files and Settings to OneDrive in Windows 8.1
Microsoft made Windows 8.1 easier to use. When the company launched the original Windows 8 operating system users reeled from all the changes Microsoft introduced. Now whether everything is easier with the Windows 8.1 update is unclear; however it did succeed in making it easier for users to back up their important data to its OneDrive, (formerly named SkyDrive) cloud storage utility.
Here's how to back up files and settings to OneDrive in Windows 8.1 and protect your files from any misfortune that might happen to your home or office.
Before beginning, you'll want to make sure that you have the Windows 8.1 update installed on your Windows 8 device. It's free and if you don't have it you can install it from the Windows Store. You'll need it before using this tutorial. Typically that install take around a half-hour or so.
Go to the Start Screen by pressing the Windows key on your device's keyboard or by pressing the Windows button underneath your device's display.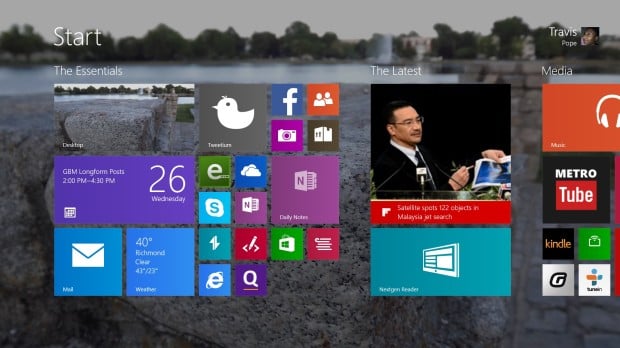 Open the Charms Bar by placing your mouse cursor in the top-right corner of your device's display. Users who have a Windows 8.1 device with a touch screen should place their finger on the right edge of their device's display and slide their finger to the left. Tap or click on the Settings Charm.
Tap or click on the Change PC Settings button.
Tap or click on the SkyDrive option. It's the third menu item from the top.
Tap or click on Sync Settings.
If you're signed in with a Microsoft Account, Windows will automatically sync your Personalization Settings. That means your Start Screen layout, Desktop background and color choices will automatically sync. You can sync your language settings, Wi-Fi networks, passwords and favorites by tapping and clicking on those options too.
To sync a file to your OneDrive storage, go back to the Start Screen.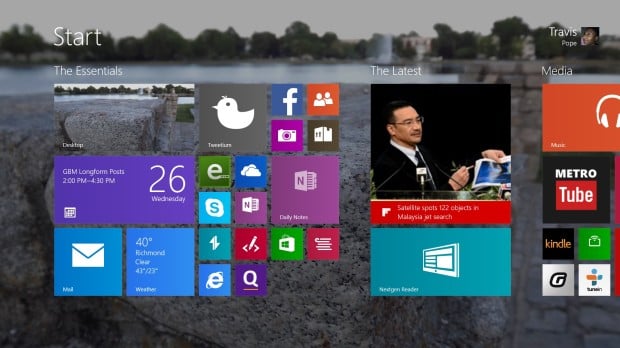 Now open a folder and click on the SkyDrive button in the right side of the window.
Dragging or dropping any files into this folder will automatically make them available on other devices and upload them automatically to OneDrive. They are also available through the OneDrive website. You can right-click on each file to choose which files are stored on your device and which are saved only in One Drive.

As an Amazon Associate I earn from qualifying purchases.