How to Be Invisible on Xbox Live on the Xbox One
Microsoft's Xbox Live service is a popular place. Each day thousands of user login into their Xbox One to play video games, stream television shows from Netflix and listen to music. With all of its entertainment apps plus built-in live television integration, the Xbox One is meant to be always running, no matter what kind of entertainment you're enjoying. As such, it's a really good idea to learn how to be invisible on Xbox Live early on.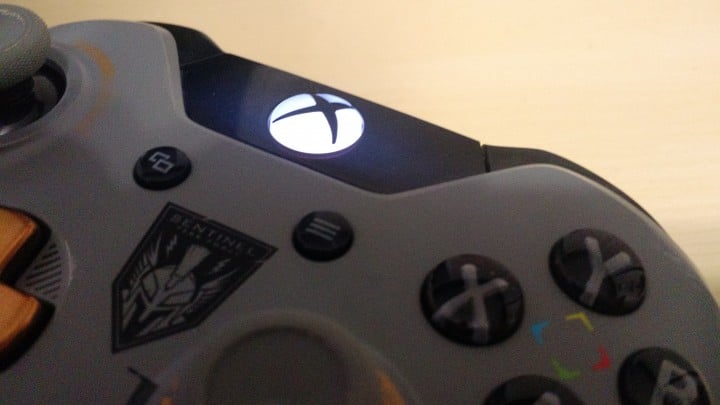 Depending on your privacy settings, a lot of what you do on the Xbox One can be see by other users. If you're friends have marked you as a favorite the get a notification every time you log on to Xbox Live on the Xbox One. For games this is great, but for entertainment it isn't. What if you're perfectly happy watching a movie on Netflix instead of gaming? What if you have a huge list of Xbox Live friends, but don't want to be disturbed?
You can change your profile settings to appear invisible to any and all other Xbox One owners. When this is on you can still play games, stream videos from Netflix and watch television. Your friend just won't be able to tell that you're online and doing any of it.
Turn on your Xbox One by pressing the Xbox logo on your controller or the Xbox logo on your console itself. If you have an Xbox One with a Kinect sensor, simply say "Xbox, On." The voice command may or may not work depending on if you have Instant-On enabled in the Power Settings.
Don't head for the Settings app. Instead, use the joystick on your Xbox One controller to navigate to the Friends app. The Friends app contains all of the settings related to Xbox Live privacy and sharing. It's also a terrific place to learn about what games your friends are playing or played in the past. If you have a Kinect sensor you can say, "Xbox, Go to Friends." If you don't simply select the updating Tile on the far right side of your screen.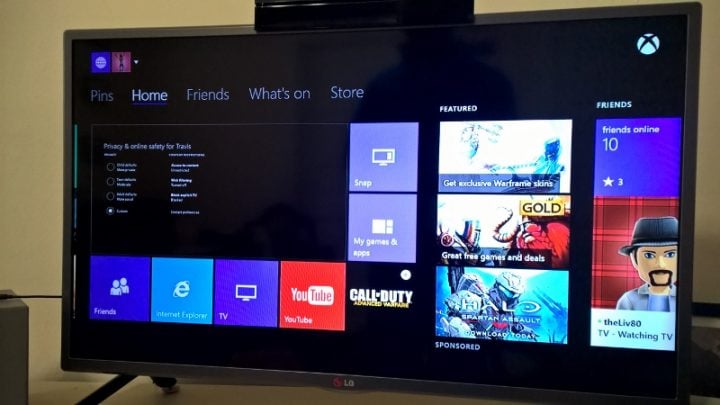 Welcome to the Friends app. Don't select anything just yet. Look for the menu item labeled My Profile in the menu on the far left edge of your screen. The option is under Messages and will take you directly to a breakdown of your Xbox Live profile. Don't be alarmed, your entire screen will refresh once you select My Profile, almost as if you're going into a separate app.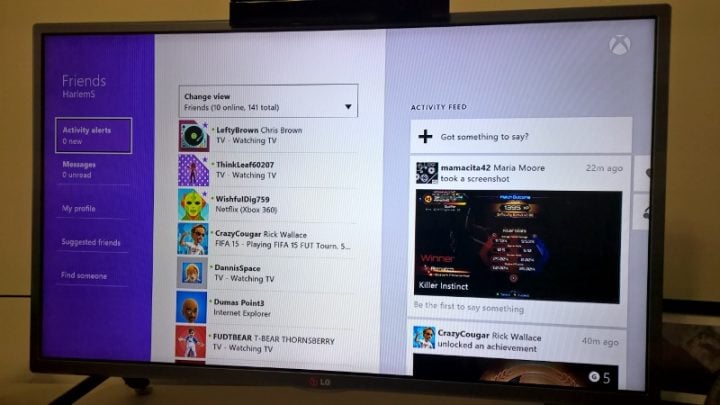 This is your Xbox Live Profile. On the far right you'll find a look at your Xbox Live reputation, your gamertag, your real name if you care to share it and a badge that indicates how many years you've been subscribed to Xbox Live Gold. For the purposes of this tutorial, we're ignoring all of those options and focusing on the menu in the middle of your screen. Select the option in the menu labeled Appearing Online.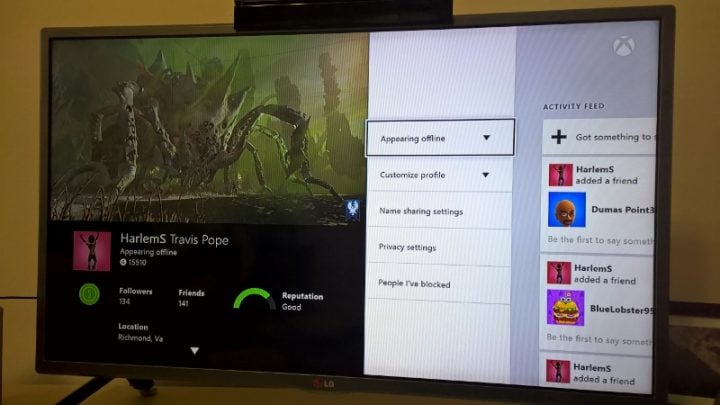 From the drop-down menu select Appear offline. You can press the Xbox One logo on your controller to go back to Home. Or just say, "Xbox, go Home."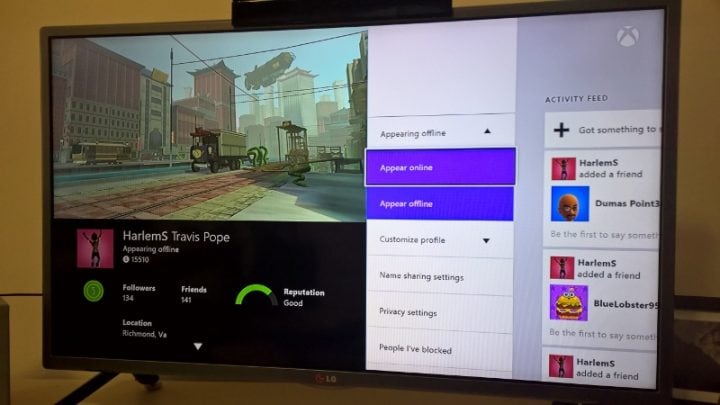 Currently, to pull this off you actually need to be seated in front of your Xbox One console. That's set to change later this year when Microsoft introduced an updated Xbox companion app for Windows users that adds this option for everyone even when they're away from their console. It's worth noting that you only need to be invisible on Xbox One if you're signed into Xbox Live.
It's incredibly important to remember that from the time you switch that trigger, everyone on Xbox Live thinks you're not online. It's terrific when you're trying to watch a movie or finish a television show and don't want to be disturbed, it's terrible if you're looking for someone to play with and forget that no one else can see you. Unfortunately, Microsoft doesn't switch you back to being visible even after you log out of your console. Remember to flip that switch back to Appear Online. Again, you'll be able to participate in matchmaking and do anything else you'd like to on Xbox One without being seen, the trouble is no one else will know that you're available to play a game or free to Party Chat with them.
Your appearance status does sync between multiples.

As an Amazon Associate I earn from qualifying purchases.