How to Boost Your iPhone Signal
For times where you have a hard time getting reception on your iPhone, here's how you can boost your iPhone signal so that you hopefully never drop a call again.
As the Verizon ads once said, "can you here me now?" has become quite the popular saying. Losing your phone signal is perhaps one of the most annoying things to happen One minute you're chatting on the phone with a friend about some important details, when all of a sudden you lose the call, all because you didn't have good reception.
This is something that many users are familiar with, unfortunately, but there are ways to get around it. Whether you have poor reception in your house or you just end up getting a bad signal while you're out and about, there are a handful of ways to boost your iPhone signal.
Some methods here will cost you nothing at all, while others may have an up-front cost that will fix your iPhone reception for good.
If I'm describing you, keep reading to find out ways that you can boost your iPhone signal.
Use WiFi
This is perhaps the easiest and quickest solution to your iPhone signal problems. It doesn't necessarily fix the reception issues themselves, but it's an alternative that's better than using cell towers anyway.
Using WiFi for phone calls, text messages, checking email, etc. is usually leaps and bounds better than using cell towers, depending on the connection speed of the WiFi.
If you're at home, you can use your own WiFi network, and if you're out and about, you can usually find a free WiFi connection just about anywhere.
Unfortunately, making phone calls over WiFi requires certain apps, unless you and your caller both have iPhones, in which case you can use FaceTime Audio. Otherwise, some carriers (like T-Mobile) offer WiFi calling without the need to use other apps.
For texting, iMessage will send messages to other iPhone users over WiFi. Otherwise, you can use apps like FaceBook Messenger or WhatsApp to send text messages to non-iPhone users, just as long as they have the same app as well.
Get a Signal-Boosting Case
While it seems gimmicky (and it probably is for the most part), a signal-boosting iPhone case can at least give you a better chance at getting better reception while you're out and about.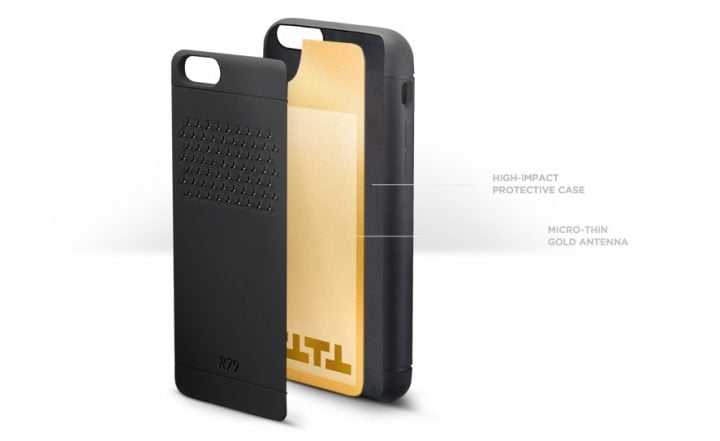 The Reach79 case is perhaps the most popular signal-boosting case for the iPhone right now, and it claims to boost your reception when you have a poor signal by 2x. It won't boost your WiFi signal strength, but if you have trouble getting a good cell connection, this case is said to help with that.
Re/Code tried out the case for themselves and had mixed results. Sometimes it worked pretty well and other times it didn't help at all. It's certainly something that won't hurt your chances, so it's at least worth trying out if you're sick of constantly getting poor reception on your iPhone.
Get a Home Network Extender
Perhaps the worst place to get poor reception is in your own home. However, there are simple fixes for that.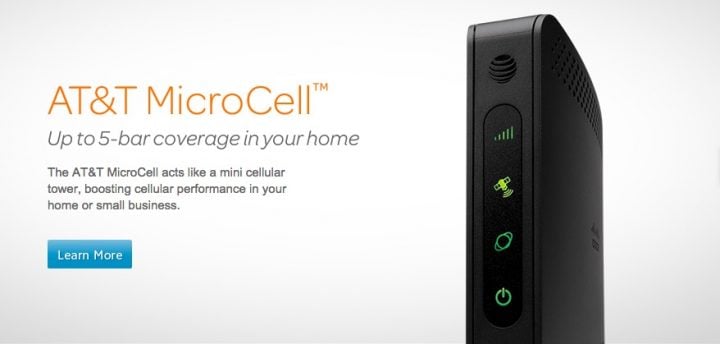 You can buy a reception booster for your house that can act as a miniature cell tower of sorts in order to boost your reception while you're at home.
For instance, AT&T has what's called the MicroCell, which is a router-like device that connects to your home internet, but gives you a cell signal boost, and as long as you're within 40 feet of the device, you can have a boosted signal on your phone.
AT&T doesn't list a price for the device, so you may have to go into an AT&T store and ask a representative about getting it in your home. If you're on a different carrier, it also doesn't hurt to go into a respective store and ask a sale rep about possible similar solutions.
Other Small Tricks
Aside from the bigger fixes above, there are a handful of smaller tricks that may or may not work, but they're at least worth a try, since they won't cost you anything.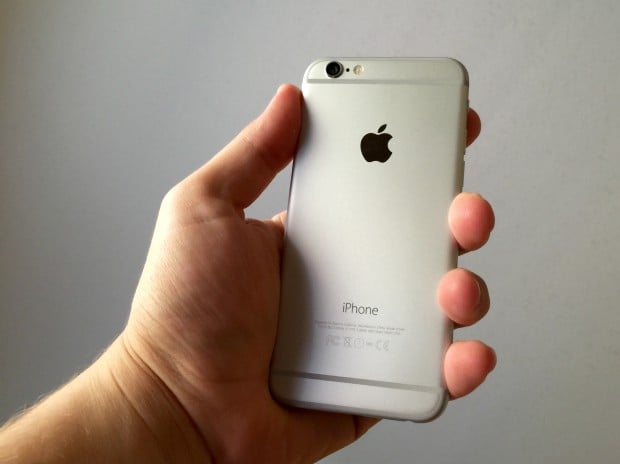 One trick that may work is charging up your iPhone to a full battery, as a low battery won't provide enough juice to search for a decent cell signal. I've also heard that removing the SIM card, cleaning it off, and re-inserting it can help fix bad reception. Again, it's worth a try, but it's probably not the best thing you can do.
Doing a simple reboot of your iPhone could fix any reception problems, giving it a fresh start of sorts. If that doesn't work, you can also reset your iPhone's network settings by navigating to Settings > General > Reset > Reset Network Settings. This will erase any pre-saved WiFi passwords that you have, so be aware of that before you reset it.

As an Amazon Associate I earn from qualifying purchases.