How to Buy a Cheap iPhone 5s
With the iPhone 6 officially announced and arriving on September 19, now is the best time to take advantage of the last-generation and buy an iPhone 5s for cheap.
If you don't care about having the latest and greatest smartphone, you may be the wisest of us all. Waiting a year in order to pick up a fairly new-ish iPhone is perhaps one of the smartest things you can do if you're a frugal buyer who still wants one of the best smartphone experiences.
With the announcement of the iPhone 6, Apple has now moved the iPhone 5s down into the secondary slot and knocked the price in half. Of course, Apple isn't the only source for purchasing an iPhone 5s.
Retailers abound are practically the best places to go if you're looking to buy an iPhone 5s, as they've been discounting the device all year long, and with the holiday shopping season coming up and Black Friday just a couple months away, you'll most likely be able to score an iPhone 5s for next to nothing.
Here are some tips and methods to keep in mind when you're deal-hunting for an iPhone 5s.
Apple Store
Now that the iPhone 6 is Apple's new flagship device, the iPhone 5s is now in a lower-tier position in the lineup, and as usual, the company has knocked the on-contract price of the iPhone 5s down to $99 for the 16GB model, while the iPhone 6 is now at $199 after signing a two-year contract.
You could probably find a better price for the iPhone 5s elsewhere, but we don't blame those who only buy their Apple products at Apple Stores; the service is great and the experience is top notch.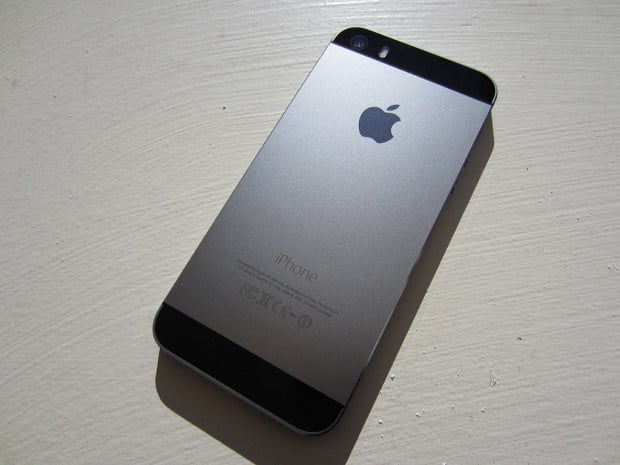 Retail Stores
You can easily take advantage of numerous iPhone 5s sales from several big retail chains, including Best Buy, Staples and Walmart. Many of these stores have discounted the iPhone 5s all year long, and we've even seen the device priced as low as $79 on-contract, which was an absolute steal.
In some cases, that's as big of a discount as buying used, but if you're wanting a brand new iPhone 5s for as little as possible, then waiting for a sale at a retail location or carrier store is probably your best bet. And with Black Friday coming up, the iPhone 5s is only expected to get cheaper and cheaper.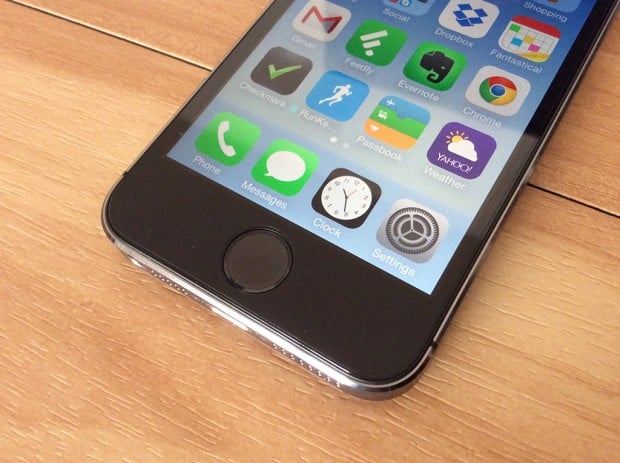 eBay
While we prefer buying expensive products from reputable sources, you can't beat the deals that you can score on eBay, as long as you shop smart.
You'll also need to be more careful when browsing for iPhones on eBay, since there are a lot of sellers out there who are looking to take buyers for a ride, and many iPhones you'll find on eBay could be stolen units. Plus, there are even some sellers who will try to trick you.
Remember that one guy that bought a photo of an Xbox One for $615? Well, he thought he was buying an actual Xbox One console, but he was tricked. Granted, he read the description, but simply just assumed that it was a real Xbox One console that he was bidding on. To avoid such conundrums like this, be sure to thoroughly read the description and make sure that it's the right item that you're bidding on.
eBay sellers like to trick buyers by putting fine print in the description or simply just saying "Xbox One box" in the hopes that naive bidders will miss the fact that it's just the box for sale.
We've also seen sellers list dummy iPhones, and while they usually make it clear that it's not a real iPhone, it's important to read the description instead of just relying on photos and assuming that it's a real iPhone.
Not all eBay sellers are bad. In fact, you'll rarely come across a trickster, but they're out there, so be careful.
Craigslist
Craigslist has been hailed as one of the most sketchiest places to buy consumer electronics, but when used carefully, you can find a great deal on a cheap iPhone 5s.
We've discussed many times how Craigslist is a hotbed for scams, but there are also a lot of good guys that genuinely just want to sell you their old iPhone 5s so that they can buy the iPhone 6. And since Craiglist is usually full of sellers looking to just get rid of their old hardware, they're usually willing to give you a great deal.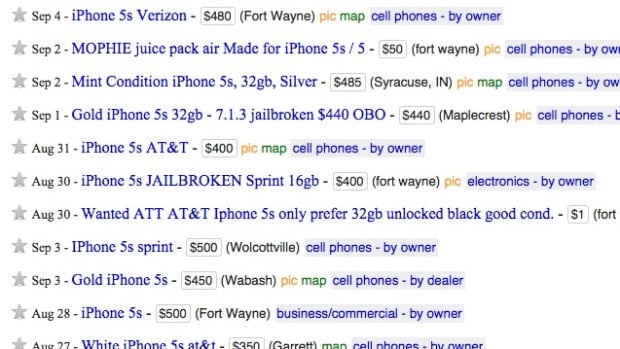 Again, just be careful that you're not buying a stolen iPhone. A good way to tell if it's stolen is if you ask the seller to turn off Find My iPhone or reset the device to factory settings in front of you. The seller needs to know the Apple ID credentials for both of these tasks, and if he doesn't know them, or if he refuses to do any of these tasks, then it's a safe bet that the iPhone was stolen.
Swappa
If eBay and Craigslist aren't your thing, Swappa is essentially the sunny and green pasture that awaits you at the end of the tunnel. Swappa is heavily regulated by its staff members and every seller is required to verify the devices that they're selling, so you know that you're not buying a stolen iPhone 5s when you do business on Swappa.
You can find some great deals on Swappa as well, thanks to the heavy competition from numerous other sellers trying to get rid of their old iPhones. Many of them would be willing to negotiate with you on a better price.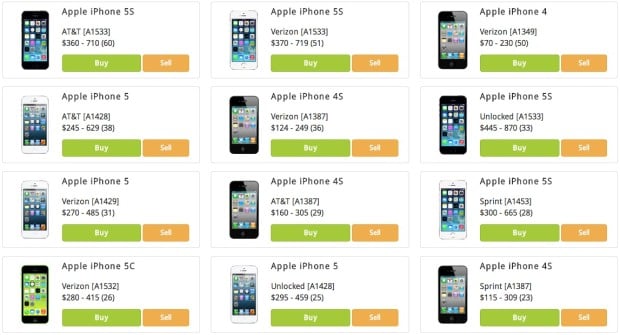 Social Media
If you don't trust yourself with finding a legit iPhone on eBay or Craigslist, perhaps the next best solution is to ask friends and make a call-out on various social networking services.
Simply posting about how you're in the market for an iPhone 5s will automatically get all of your friends to try and help you find a good deal on one. While none of your friends, specifically, may have an iPhone 5s to sell to you, they might know another friend who is selling one. From there, you can make the connection and buy your new phone.
I've found that usually only your closest friends are helpful in this respect, so don't expect every single one of your Facebook friends to be keeping their eyes peeled for an iPhone 5s deal for you, but at least you're getting the word out, and every little bit helps.

This article may contain affiliate links. Click here for more details.