How to Buy a Cheap MacBook Air
A new MacBook Air isn't all that cheap. Even while Apple lowered the price of the MacBook Air to just $899 for the entry-level model, that still might not be anywhere close to your budget. It's the first step that the company is taking to have cheaper entry-level MacBooks available for purchase, so it's certainly a start. Until then, users are having to find creative ways to spend as little as possible on a new or used cheap MacBook Air.
However, you don't necessarily need to buy a brand-new MacBook Air, as a used model can be much less expensive and still perform admirably depending on the tasks you plan to do. Plus, if you look long and hard enough, you can find a great deal on a cheap MacBook Air that's in excellent condition.
With that said, here are a few methods you can try out and a few places to look in order to score a MacBook Air for much less than what you would pay for a brand-new model directly from Apple.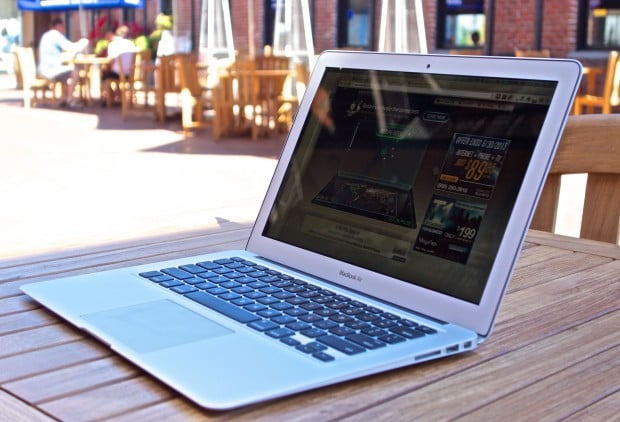 Apple Refurbished Store
The first place we'd recommend checking for a cheaper MacBook Air is Apple's Refurbished Store, where you can get used models directly from Apple for several hundreds of dollars off.
Inventory is always changing, but currently you can grab a 2013 11-inch MacBook Air for as low as $719 for a 1.3GHz dual-core Intel Core i5 processor, 4GB of RAM and 128GB of flash storage, which is $130 less than what you would've paid for it if it was brand new.
The biggest discount we've seen is for a 2012 13-inch MacBook Air that comes with a 1.8GHz dual-core Core i5, 4GB of RAM and 128GB of flash storage for $929, which is $470 less than what the brand-new price would've been.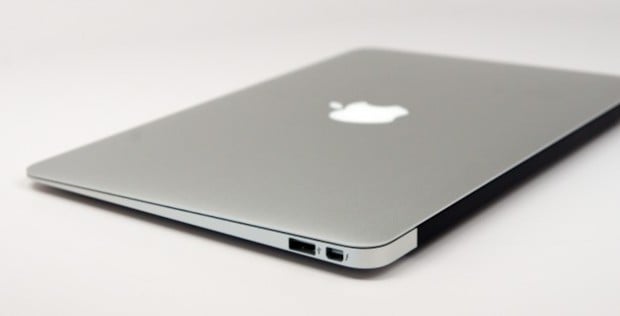 Arguably, Apple offers some of the best refurbished products around. Most of the Apple products that I've bought over the years have been refurbished, including gifts to other people for Christmas or their birthday, and guess what? They never know the difference between refurbished and brand new.
That's because when Apple receives a defective item, they fix what's wrong with it, and then replace the battery with a brand new one, as well as replace the entire aluminum shell with a brand new one. This means that you're pretty much getting a brand-new product from Apple at a decent discount.
Granted, the hardware at one point was defective in some way, but Apple fixes that, so you're left with a fully functional, good-as-new device for less than what it costs if it were still new in the box.
eBay
While we prefer buying expensive products from reputable sources, you just can't beat the deals that you can score on eBay. However, you'll simply need to be more careful when browsing for MacBook Airs on eBay, since there are a lot of sellers out there who are looking to take buyers for a ride, and we all know that there are some bad apples out there (see what I did there?).
Remember that one guy that bought a photo of an Xbox One for $615? Well, he thought he was buying an actual Xbox One console, but he was tricked. Granted, he read the description, but simply just assumed that it was a real Xbox One console that he was bidding on. To avoid such conundrums like this, be sure to thoroughly read the description and make sure that it's the right item that you want to bid on.
Read: MacBook Pro & MacBook Air: Buy or Wait?
eBay sellers like to trick buyers by putting fine print in the description or simply just saying "Xbox One box" in the hopes that naive bidders will miss the fact that it's just the box for sale. We've also seen sellers list dummy iPhones, and while they usually make it clear that it's not a real iPhone, it's important to read the description instead of just relying on photos. Not all eBay sellers are bad. In fact, you'll rarely come across a trickster, but they're out there, so be careful.
Craigslist
Craigslist is perhaps one of the most sketchiest places to buy consumer electronics since a lot of the items for sale are stolen, but when used carefully, you can find a great deal on a legitimate, used MacBook Air.
We've discussed many times how Craigslist is a hotbed for scams, but there are also a lot of good guys that genuinely just want to sell you their old MacBook Air that they don't need anymore, and since Craiglist is usually full of sellers looking to just get rid of their old hardware, they're usually willing to give you a great deal.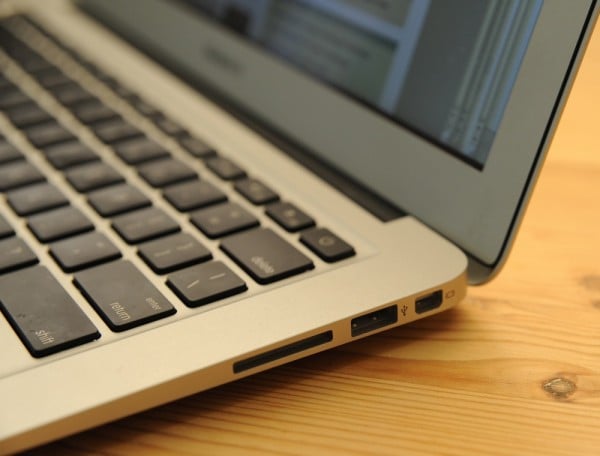 Just be sure that you're not buying a stolen MacBook Air, though. It's hard to tell, but asking a lot of questions to the seller about where they got it and how long they've had it can usually be a good indicator; they might stumble through these easy questions, which is a good sign that the MacBook Air was probably stolen.
Social Media
If you don't trust yourself with finding a legitimate MacBook Air on eBay or Craigslist, perhaps the next best solution is to have your friends look around for you. Ask your Facebook friends and make a call-out on various social networking services that you're wanting a MacBook Air
Read: MacBook Pro vs. MacBook Air: Which One Should You Buy?
Simply posting about how you're in the market for a used MacBook Air will automatically turn all of your friends into people trying to help you find a good deal. While none of your friends, specifically, may have a MacBook Air to sell you, they might know of another friend who is selling one. From there, you can make the connection and buy it up.
I've found that usually only your closest friends are helpful in this respect, so don't expect every single one of your Facebook friends to be keeping their eyes peeled for a MacBook Air deal for you, but at least you're getting the word out.
Have any other tips for getting a great deal on a MacBook Air? Shout them out in the comments!

As an Amazon Associate I earn from qualifying purchases.