How to Buy an iPhone 6s in Canada – Without Breaking the Bank
When Americans start talking about Canada, a few predictable things tend to come up. Universal healthcare? Check. Overwhelming politeness? Sure. Eh? You betcha.
What rarely gets discussed outside of the country, however, is how terrible some of the country's offerings are on telecommunications services – think cell phones and broadband internet. Until recently, in fact, Canadians could get similar phone discounts to typical American carriers – as long as they agreed to a whopping three-year contract. Fortunately, the Canadian Radio-television and Telecommunications Commission put a stop to that.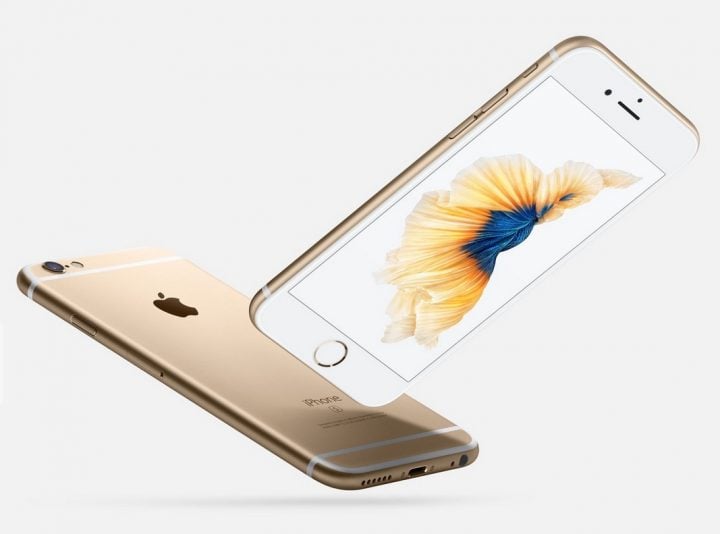 Even outside of the contracts, carriers here love to nickel and dime you whenever they can. Caller ID? Sometimes that's an optional extra. Long distance still exists here. Remember that scene in How I Met Your Mother, where Robin explains that the 80s came to Canada a few years late?  Yeah.
The Big 3
For the most part, in Canada, there are three national wireless carriers, commonly known as the "Big 3" – Bell, Rogers, and Telus. Telus and Bell have partnered on their LTE network, so if you go with one of them, you're likely going to have the exact same experience. Rogers uses their own towers. There are a few regional carriers, depending on which province you're in – Vidéotron in Québec, Tbaytel in Thunder Bay, Sasktel in Saskatchewan, and so on.
If you're lucky enough to live within the service area of one of these regional carriers, please, for the love of god, support them. Not only do they generally offer excellent plans in order to compete with the bigger carriers (Sasktel offers a $70 LTE plan for your iPhone 6s that gives you 10GB of data; if you're a Riders fan, you could also get the "Ultimate 13th Man" plan that ups it to 13GB for $85. A 9GB plan on Rogers costs $105 per month), but they force the carriers to offer similar plans to those in the same area.
WIND
The Canadian government and CRTC have been trying, mostly unsuccessfully, to create a fourth national wireless carrier in order to foster competition and improve the overall experience for Canadians – as we all know, the more market competition there is, the harder companies will strive to earn your dollar. For the most part, this has meant helping struggling upstart WIND Mobile survive buyouts, foreign ownership (there are laws in place preventing foreign owners from controlling too large a piece of the telecom market – this is why we don't see American carriers seriously trying to make it in Canada these days, despite perpetual rumors to the contrary), and spectrum auctions.  And while WIND is a nice option if you live downtown in a major city, it's really trying to use it anywhere else.
Not to mention the fact that WIND isn't an official reseller for the iPhone – so say goodbye to Visual Voicemail, iMessage, keeping track of monthly data, etc. There's also no LTE, and there's unlikely to be for probably another year at the earliest. If you're willing to lose those features, the extremely low prices ($40 for unlimited everything, including US calling) might be worthwhile.
Pricing
The iPhone in Canada starts at $899 for the iPhone 6s 16GB model, $1029 for the 64GB model, and $1159 for the 128GB phone. The iPhone 6s Plus has a correspondingly plus-sized price tag, at $1029 for the 16GB model, $1159 for the 64GB model, and $1289 for the 128GB model. Depending on which phone you buy, this is an increase of between $150 and $210 over last year's prices, thanks to the precipitous fall of the Canadian dollar.
And you'll be paying those prices, too, if you want to get an unlocked phone straight from Apple – which you might, since Canadian carriers love to charge ridiculous fees for phone unlocking. Buying from a carrier, as well as electronics giant Best Buy, will net you varying subsidies (and corresponding two-year contracts), most of which can save you around $500. Still, you'll have to shell out a minimum of $400 for the cheapest iPhone 6s (which, as you might expect, nobody recommends you do), $530 for the first usable model, and up to a stunning $800 if you want to snag the biggest and most capacious model – the 128GB iPhone 6s.
The Plans
Where customers may struggle is when it comes to cell phone plans.  The most affordable plans generally require you to buy your phone outright, and bring it along – getting a subsidy requires paying for much more expensive plans.
Take Virgin for example: the iPhone 6s requires their Platinum plans; unlimited calling + 1 GB of data costs $85 per month – the same bring your own device plan costs just $55 a month. Over the course of two years, that's an extra $720, which is much more than the $500 you saved by going on contract. The no subsidy pricing on their 1GB plan is $65, while the subsidized phone plan is $85 each month. After two years, you've paid an extra $480 to save $500, which is a much better deal.
Remember, however, to always check the fine print. Going over your data on Virgin costs $20/GB. On the Rogers plans, it's $50/GB – even if you shell out $145 for 15GB. At least you can get some free Spotify access.
Bell and Telus offer similar plans to the others $85 for a phone subsidy, unlimited calling, and 1GB of data, or $65 if you bring your own device. If you're willing to step down from unlimited calling to just 300 local daytime minutes, you can drop your bill down to just $55 – which is one of the cheaper options that still comes with a useful monthly data allotment.
Using the iPhone as a Tablet
For most Canadians, who don't have regional carriers to choose from – and aren't willing to lie about their address in order to snag a better plan from out of province – that's as good as it gets. Still, I'd like to offer one last, crazy suggestion.
Ever since the iPhone came out, users have been looking more to data than to actually using their phones to call people. If you're someone who doesn't care as much about talking as you do about being online, Rogers and Bell both offer data-only plans. Designed for tablets (but as I've found, totally useable in a smartphone), these bucket plans start at $5 for 10MB of data, $10 for 100MB, $20 for 500MB, and $40 for up to 5GB – with overages of just $10/GB.
That sounds complicated, but if you only use 95MB one month, you'll only spend $10. Use 275MB, and pay $20. Go up to 5GB, and pay $40. If you know you'll need it, Bell also offers a $35 plan for a constant 5GB every month. The downside to going this route is that you'll need to use data services like Skype for your voice calling, and iMessage or WhatsApp for texting – because on a data-only plan, you'll pay out the nose for actual phone calls.
And there you have it – buying an iPhone in Canada is deceptively complicated, rarely competitive, and extremely expensive. So take heed, Americans: while Canada might offer "free" universal healthcare, we need it – because owning an iPhone can bleed you dry.

As an Amazon Associate I earn from qualifying purchases.