How to Bypass Blackout Restrictions
If you want to watch sports live, but don't have cable service, streaming them is the next best option, but blackouts get in the way unfortunately. Here's how to get around them.
The MLB regular season is in full swing and that means making time to watch all of the games. Unfortunately, not paying for an expensive cable package means that you won't be able to watch most of the games that you want to watch, as local channels only broadcast a handful of games, most of which are primetime and your favorite team may or may not be playing.
However, with an MLB.TV subscription, you can watch any and every game that you wish, but blackout restrictions still apply. However, with a little bit of effort, you can bypass these blackout restrictions and watch your favorite team play whenever you want and wherever you are.
For this how-to, we'll show you how to bypass most blackout restrictions from sports streaming apps, that way you can put that MLB.TV subscription to actual good use and watch your home team play.
How It All Works
To bypass blackout restrictions, you need to trick the streaming service into thinking that you're in a location that you're really not in. For instance, I normally wouldn't be able to watch my Chicago White Sox play because I'm in the blackout area in next-door Indiana. However, using something called a Virtual Private Network (VPN), I can trick MLB.TV by telling it that I'm located in Canada, which is outside of the blackout area.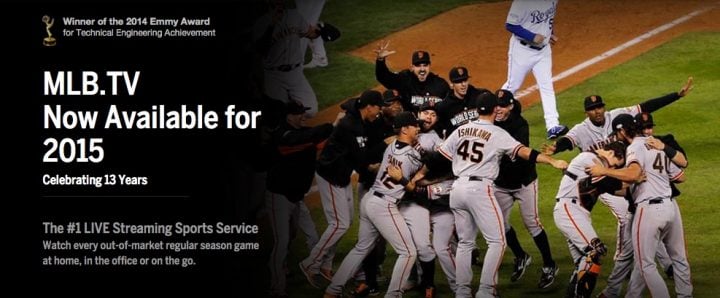 The nice about this particular instance is that MLB.TV doesn't have any blackout restrictions in Canada to begin with, so if the White Sox ever played the Toronto Blue Jays, there still wouldn't be any blackout restrictions, which is why changing my "location" to Canada is ideal in this situation.
If this sounds confusing to set up, it's really not that bad, and I'll guide you step-by-step through the process. Let's get started!
Sign Up for a VPN Service
There are a horde of VPN services to choose from, but we personally like Unblock-Us, because it's relatively cheap and it's fairly easy to set up for the most part. It costs only $50 per year, which is a little over $4 per month. However, you can sign up for a no-hassle one-week trial for free if you want to try it out first before paying.
Once you sign up and are good to go, you'll want to configure Unblock-Us to work on your computer. Fortunately, they have a ton of guides to help you get set up, but we'll give you a text-based version if that's more your thing. Here's how to set up Unblock-Us.
First off, Unblock-Us works a bit differently than other VPN services. It essentially changes the DNS servers that your computer uses to access the internet, while other VPN services (like my previous favorite Private Internet Access) uses an app that you launch and enable.
I found that sports streaming apps don't work properly with these kinds of VPN services, so Unblock-Us was the next best option.
For Mac users, you'll want to go into System Preferences > Network > Advanced and click on the DNS tab at the top. You should see your DNS servers listed (you'll only have one or two). Click on your current DNS servers and hit the minus icon at the bottom to delete them, but be sure to write them down so that if you need to revert back, you'll know what they are.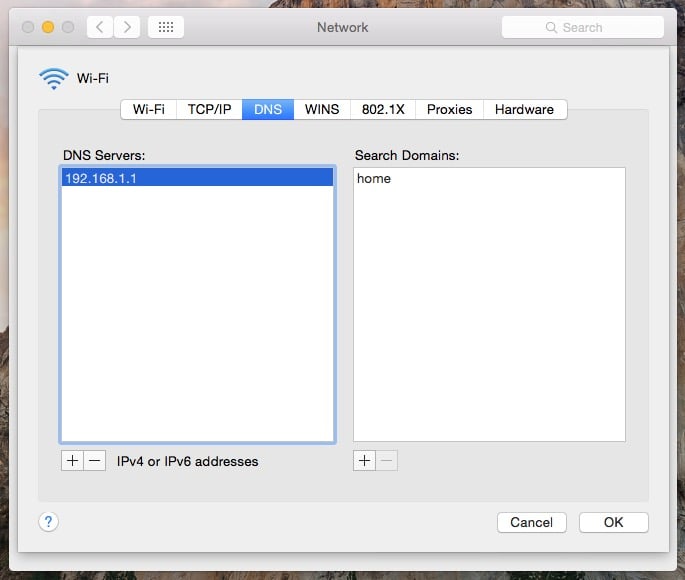 Next, you'll add two new DNS servers to the list, so click the plus icon and add these two DNS servers:
208.122.23.23
208.122.23.22
Click OK and then you'll be ready to go! Simply go to Unblock-Us.com to verify your connection and make sure that it's set up. If it says that it isn't set up properly, you may need to restart your computer and your router.
On Windows 8, you can actually download an app that will take care of all the messy work for you.
Unblock-Us works on other devices like gaming consoles, mobile devices, and even the Apple TV. You can see a full list of supported devices on the service's website, as well as accompanying setup guides.

As an Amazon Associate I earn from qualifying purchases.