How to Bypass Carrier Activation on the Samsung Galaxy Tab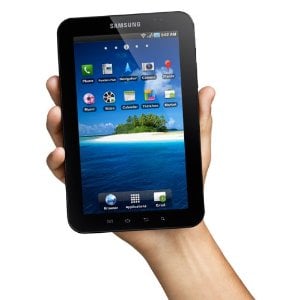 With no real word on when WiFi only versions of the Samsung Galaxy Tab will be released (it will surely be after the holidays into next year), I'm sure there are those who just don't want to deal with a carrier contract/plan for data. That may be delaying your thoughts of purchasing a Galaxy Tab.
Well, if you're willing to do a few button presses, Thoughts From the Sidelines is offering a way to bypass the carrier activation screens, effectively giving you a WiFi only Galaxy Tab. They do caveat the post by saying that many are reporting this works successfully but others are saying they have to make several attempts to get it to work, so your mileage may vary.
The steps certainly sound simple enough. Here's the pertinent quote:
To bypass the carrier activation on a Samsung Galaxy Tab:
Press "Volume Up" one time
Press "Volume Down" two times
Press "Volume Up" three times
Press "Volume Down" four times
It certainly makes you wonder who has time to figure something like this out. But there it is.

This article may contain affiliate links. Click here for more details.