How to Bypass MLB At Bat Blackout Restrictions
The MLB regular season is in full swing and that means making time to watch all of the games. Unfortunately, not paying for an expensive cable package means that you won't be able to watch most of the games that you want to watch, as local channels only broadcast a handful of games, most of which are primetime and your favorite team may or may not be playing.
However, with an MLB.TV subscription and using the MLB At Bat mobile app, you can watch any and every game that you wish, but MLB At Bat blackout restrictions still apply. However, with a little bit of effort, you can bypass these blackout restrictions and watch your favorite baseball team whenever you want and wherever you are.
For this how-to, we'll show you how to bypass MLB At Bat blackout restrictions, and we'll be using an iPad for the demonstration. However, this trick also works on Windows, OS X, Android and iPhone, even if you're on a 3G or LTE connection.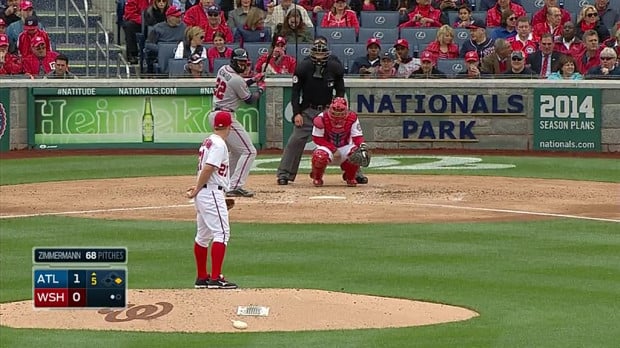 How it All Works
To bypass MLB At Bat blackout restrictions, you need to trick the app into thinking that you're in a location that you're really not in. For instance, I normally wouldn't be able to watch my Chicago White Sox play because I'm in the blackout area in next-door Indiana. However, using something called a Virtual Private Network (VPN), I can trick MLB At Bat by telling the app that I'm located in Florida, which is obviously outside of the blackout area.
Of course, if the White Sox play the Miami Marlins at some point, I'd have to change the location to somewhere that isn't near Florida or Chicago, so I would change it to California, for instance.
If this sounds confusing to set up, it's really not that bad, and we'll guide you step-by-step through the process. Let's get started!
UPDATE: According to several readers, starting with version 7.1.1 of the MLB At Bat app, it seems they patched up the exploit that allows you to bypass blackout restrictions, so please stick with version 7.1.0 or older if you can. Otherwise, you're out of luck.
Sign Up for MLB.TV
First thing's first: You obviously need a subscription to MLB.TV, which will allow you access to all of the live games. We suggest getting the MLB.TV Premium package, as that will get you the MLB At Bat mobile app for free, as well as give you the option between home and away broadcast feeds. Plus, it's only $20 more for the entire season, and you'll be paying at least $110 anyway, so it's a bargain upgrade.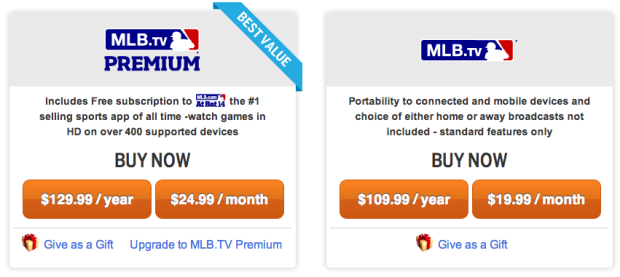 After you sign up, download and install the MLB At Bat mobile app on your mobile device. It's available as a free download, but there's an in-app purchase to access the entire app. Again, if you bought an MLB.TV Premium subscription, the in-app purchase is free.
Sign Up for a VPN Service
There are a horde of VPN services to choose from, but we personally like Private Internet Access because it's relatively cheap and it's easy to set up for the most part. It costs only $40 per year, which is a little over $3 per month.
Once you sign up for an account and are good to go, you'll want to configure your VPN service to work on your iPad. If you're using a different device, Private Internet Access has guides for Android, Windows, OS X and more.
Configure Your VPN Service
Open up the Settings app and navigate to General > VPN. Next, tap on Add VPN Configuration… and a pop-up window will appear with various text boxes. This is probably the most difficult part of the setup process, so if you can get through this, you'll be good to go.
Before filling in any of the text boxes, log in to your Private Internet Access account if you haven't already and scroll to the section titled PPTP/L2TP/SOCKS Username and Password. Click on Generate Password and a username and password will pop up. This isn't your new account login information, but merely just supplemental credentials that we'll be using on our iPad. Be sure to jot this info down or keep the browser window open.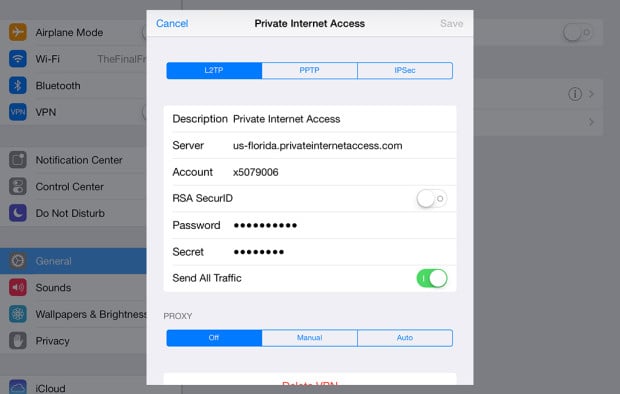 Go back to your iPad and select L2TP at the top of the pop-up window. Now fill in the text boxes with the following information:
Description: Private Internet Access
Server: us-florida.privateinternetaccess.com (you can change the region to whatever you want. Refer to this list for servers in different regions)
Account: This where that generated username goes.
RSA SecurID: Leave it alone
Password: Your generated password.
Secret: mysafety
Send All Traffic: On/Enabled
Tap on Save in the upper-right corner and then turn the VPN toggle switch to On. A VPN status logo should now appear in the upper-left corner of your iPad's screen next to the WiFi signal. This means you're good to go.
To make sure that your VPN is working, open up Safari and go to www.whatismyip.com. This will tell you your "location." If it tells you you're in a location that you're actually not in, then it's working properly.
Play Ball!
Now, open up the MLB At Bat mobile app and tap on the TV icon in the upper-right corner. Select the game you want to watch from the list and it will take a few moments to verify your location to make sure you're not in a blackout area. If it detects that you're not in a blackout area, you'll get the all-go signal and can start watching live games, even if you're truly in a blackout area.

As an Amazon Associate I earn from qualifying purchases.