How to Cancel PlayStation Plus
PlayStation Plus gives you the ability to play other people online, as well as get access to free games every month, but if you don't really take advantage of its features, here's how to cancel PlayStation Plus.
PlayStation Plus is a subscription service for those who have a PS4 or PS3. It's not required to have a PlayStation Plus subscription, but it gives you a handful of benefits, and it's actually required to have a PlayStation Plus subscription in order to play against other gamers online.
With PlayStation Plus, you get free games every month. They may not be the newest and best titles, but they're still valuable. For instance, this month PS Plus subscribers will get The Walking Dead: Season 2, Magicka 2, and Dragon Fin Soup, while PS3 gamers will get Mass Effect 2 and Beyond Good & Evil.
Read: PlayStation Plus: 6 Things Buyers Need to Know
Other benefits of PS Plus include more cloud storage for online game saves and discounts on a handful of games that change regularly.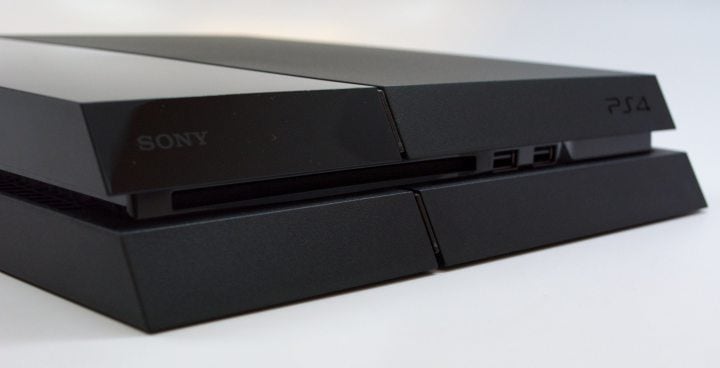 However, if you don't play games a whole lot on your PlayStation gaming console, then PS Plus probably isn't worth it, especially when it can cost $50 per year. So if you don't want PS Plus anymore, here's how to cancel it for good.
How to Cancel PlayStation Plus
Cancelling PS Plus and preventing it from auto-renewing in the future can be done, but it's not the most easiest thing to find if you're not sure where to look.
However, we'll guide you through the process, which only takes a couple of minutes to do.
On the PlayStation Website
To cancel your PlayStation Plus on your computer, you'll need to go to the PlayStation website and login to your PlayStation account. You can do this by clicking on Sign In at the top.
Once you're logged in, hover over your username until a pop-up appears and then click on My Account.
Then click on Manage My Account. You might be prompted to login again.
After that, find the Media section and then click on View All Media at the bottom.
A list of all the games and applications that you've downloaded will appear in this list, including your PlayStation Plus subscription. Find PlayStation Plus in the list and click on it.
The next screen is where you'll disable the auto-renewal of PlayStation Plus, which will essentially cancel your subscription until you decide to renew your membership again in the future.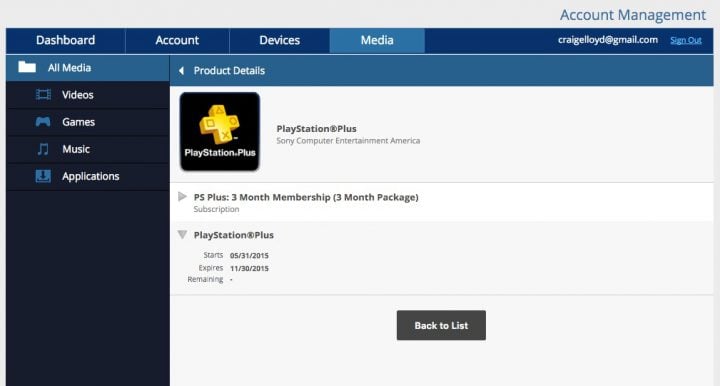 On Your PS4
To cancel PlayStation Plus right on your PS4, the process is fairly easy, but again, it can be hard to find if you don't know what you're looking for exactly.
To cancel PlayStation Plus on your PS4, simply navigate to Settings > PSN > Account Information > Services List and find PlayStation Plus in the list.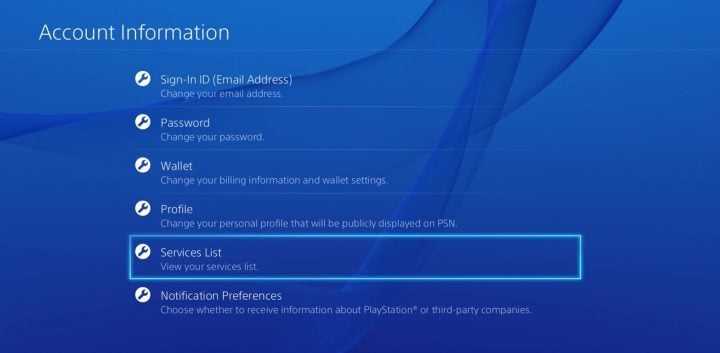 Select it and then select the package that you currently have. This will reveal the information about your current PlayStation Plus subscription and from here you can select Cancel Automatic Renewal at the bottom.
Keep in mind that you can continue to use your PS Plus subscription until its expiration date, so even if you technically cancelled your PS Plus membership, you can still use it to its fullest until it expires on your account.
Usually you can find PS Plus on sale, especially during holidays, but it's a service that might not be needed and could save you some serious coin if you opt not to use it because you don't play games that often.

This article may contain affiliate links. Click here for more details.