How To Change Channels on The Xbox One
With the Xbox One, Microsoft is pioneering a different type of console. No longer satisfied with just providing streaming video, Microsoft engineered the Xbox One so it could be everything to just about everyone. Gamers can use it to play their favorite upcoming titles in high-definition, and music lovers can use it to stream songs from their Xbox Music collection. The Xbox One also allows users to watch live television — when paired with the right equipment.
Of course, you can't change the channel on your Xbox One without first having live television set up on your Xbox One. The gist is still the same. To use live television on the Xbox One you'll need a cable or satellite subscription. You'll also need a set-top box provided by your cable or satellite company that has HDMI output. We've covered the entire setup process in How to Watch Live TV on Your Xbox One, so if you're just starting out with your Xbox One you'll want to begin by reading that complete set up.
Changing channels smoothly also depends on whether you've set up the Xbox OneGuide. By default it's included in the set-up process for live television and in our walk through. It's just something to keep in mind if you notice that your television isn't turning to the correct channels.
With Your Voice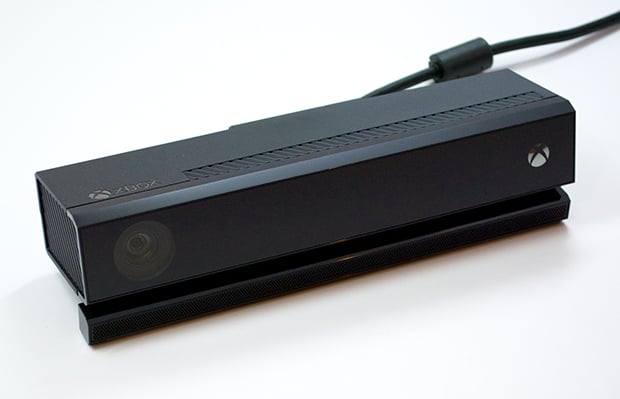 So you've finished the setup process and you'd like to change the channel on your Xbox One. One of the greatest things about the Kinect 2 sensor and its integration with the Xbox One is that you don't actually have to be inside the television app to change a channel.
With your Kinect 2 sensor plugged in, "Say Xbox, Watch…" and the name of the channel. Immediately, the Xbox One will open the television app and change to the channel you told it to. This command also works from within the TV app as well.
A lot of the time, we don't know what we want to watch until we're staring at the name of it in a bunch of television listings. That's ok. There are voice commands for that too. Say "Xbox, OneGuide" to open the Xbox One's interactive list of programs that are airing and will air at some point in the future. You can say "Xbox, Jump up" or "Xbox, Jump down" to look at more listings. Saying "Xbox, Earlier" or "Xbox, later" will let you scroll through programs in chronological order. Inside the OneGuide there's another command that always comes in handy for me. Say "Xbox, What's On…" and the name of a single channel. The OneGuide will take you to that channel and show you what is airing.
With the Xbox One Controller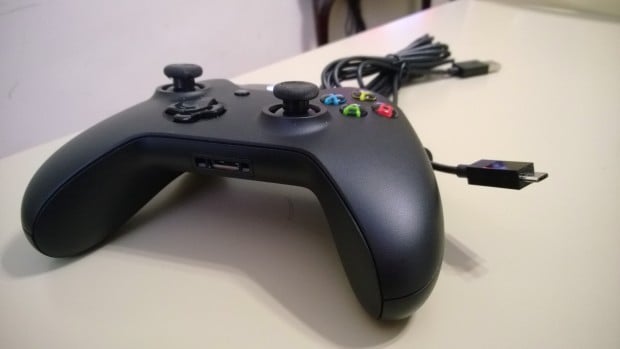 Navigating the Xbox One television interface with your voice is convenient – when it works. Sometimes, it just doesn't for whatever reason. That's ok because you can use the Xbox One controller to avoid speaking to the console at all. Press the X button on the Xbox One controller while inside the television app. Then use the joystick on the left to navigate the OneGuide. If you want to skip the OneGuide entirely, use the up and down buttons on the D-Pad to channel surf.
With Your iPhone, iPad, Android Phone or Windows Pone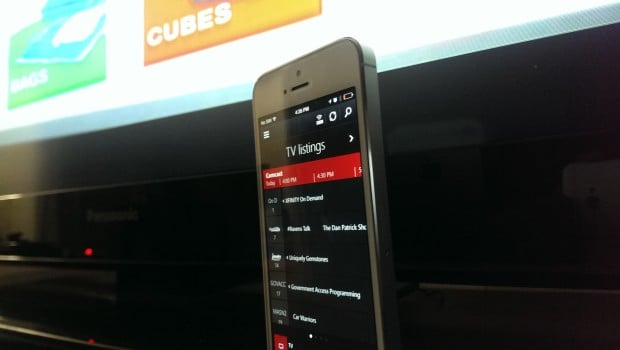 With one of the recent Xbox One updates, Microsoft added the ability for SmartGlass app users to look at the OneGuide and use their phone as a universal remote to change channels and more. You'll need to download the SmartGlass app from the iTunes App Store, Google Play Store or the Windows Phone Store. Then login with the same username and password as your Xbox One. Open the menu on the right side and tap OneGuide. When you change a channel here, it'll change on your television too.
There is a catch with this method. You'll need to be on the same wireless network as your console to use it.
Read: How to Use Xbox One SmartGlass
With Hand Gestures
Finally, you can also use the Xbox One's Kinect 2 sensor to change the channel on your console using hand gestures. While sitting or standing in front of your Xbox One's Kinect 2 sensor, raise your right or left hand. Hold it there until a hand imprint appears on your screen. Look for a guide icon to appear on the bottom right of your screen. Maneuver your hand over and then move your hand forward slightly to select it.  Now you can change channels inside the OneGuide.
To be clear, Microsoft doesn't' seem to want you to stick to just one method. In fact, I'm sure most users mix and match them. That's ok. If one method works for you that's ok too, as long as you find it convenient. If you are considering purchasing an Xbox One, it's important to remember that live television only works seamlessly if you purchase the more expensive Xbox One with Kinect bundle for $499.

This article may contain affiliate links. Click here for more details.