How to Change Instagram Privacy Settings on Facebook
If you frequently post photos from Instagram to Facebook, here's how to customize privacy settings when you post those photos on Facebook.
When you post something on Facebook, you can customize who will be able to see that post. For example, you can allow your friends to see it, but leave out specific people if you want. I do this sometimes when I post something that my super-conservative family wouldn't quite agree with.
However, when you take a photo on Instagram and post it to Facebook through the Instagram app, it doesn't use your customized privacy settings by default, and will instead post that photo to all of your friends.
Luckily, you can change this and force Instagram to use your custom privacy settings whenever you want to post an Instagram photo to Facebook. You'd think that there would be a setting for this in the Instagram app, especially since Facebook owns Instagram, but you actually have to dig deep into your Facebook settings to set this up.
Read: 31 Facebook Tips & Tricks
Here's how to change Instagram privacy settings on Facebook.
Changing Instagram Privacy Settings
If you have your privacy settings customized on Facebook, those same settings won't transfer over to Instagram when you go to post a photo from the app to Facebook. It seems like a huge flaw considering that Facebook owns Instagram, but nonetheless, it's there.
This means that if you normally post something to Facebook and only allow a certain group of Facebook friends to see it, that won't be the case for Instagram photos that you post to Facebook unless you manually customize the settings for it separately.
So, if you're wanting to post your Instagram photos to Facebook, but only want certain Facebook friends to see them, you'll have to customize the privacy settings of Instagram separately.
Doing this is pretty easy, but the settings are kind of deep in Facebook, so you have to dig for them. Luckily, this step-by-step guide will show you the way.
First off, start by going to Facebook's website in your web browser (you'll need to do this on a computer). From there, go up to the small arrow icon toward the upper-right corner of the web page. Click on it and select Settings from the drop-down menu.
On the next page, click on Apps in the left-hand sidebar.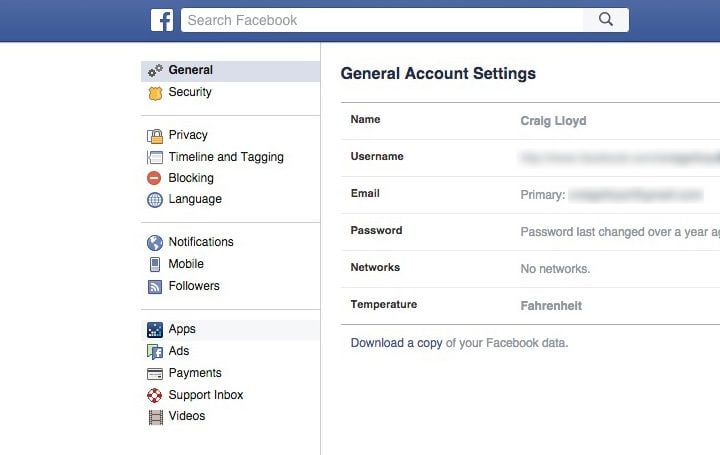 You'll see a selection of apps that you have connected to Facebook. Instagram should be one of them.
Click on the slightly-faded gear icon right below the word Instagram. This will give you a pop-up with more settings.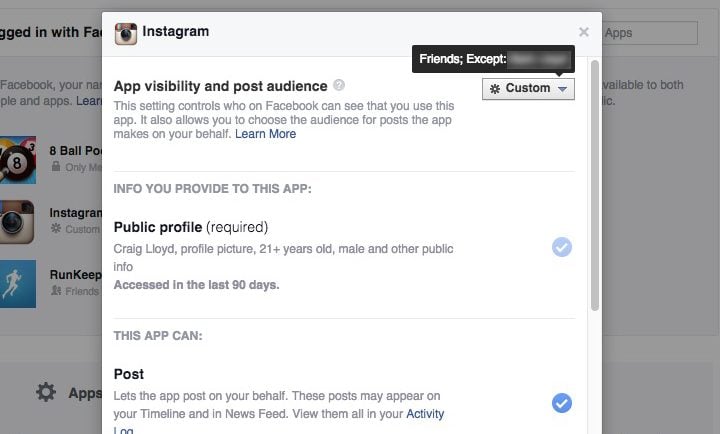 The very first setting, which is App visibility and post audience is the setting you'll want. Go ahead and click on the drop-down menu button and select Custom.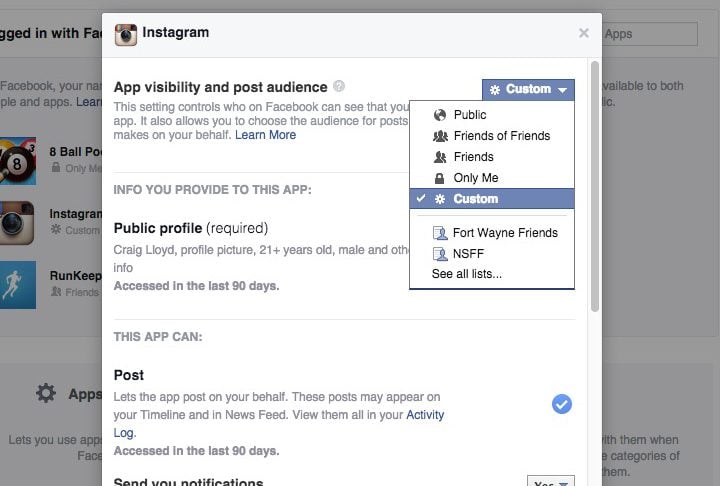 From here, you can customize who can see your Instagram posts. For me, I'll select that any of my Facebook friends can see my Instagram posts that I post to Facebook except for a select few, for which I'll enter their names in the section called Don't share this with.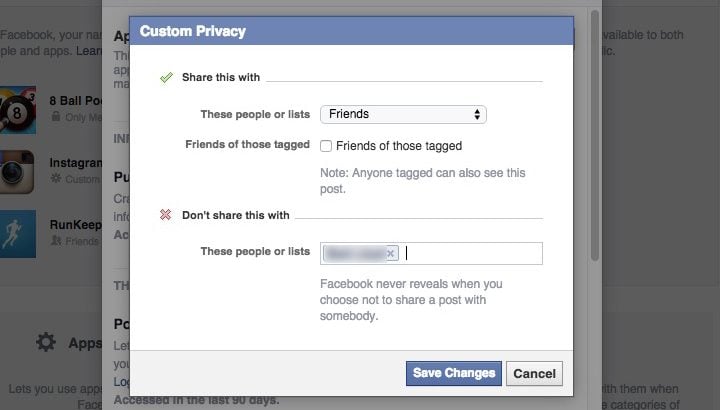 After you're done, click Save Changes. From now on, any Instagram photo that you post to Facebook will use these privacy settings. Unfortunately, though, you can't customize these settings on the fly with each new Instagram photo that you post to Facebook, but it's certainly better than nothing.
Hopefully in the future, Instagram will come with better options right in the app where users can change privacy settings for Facebook posting, but for now, this is how you do it. I'm sure we all have that one Facebook friend that comments on everything and is kind of annoying, but we can't really unfriend them because they'll notice pretty quickly.