How to Change the Galaxy S5 Lockscreen
With the Samsung Galaxy S5 finally here and available around the United States from all major carriers, we're starting to get a lot of questions from consumers and fans regarding how to perform certain tasks.
If you're the proud owner of the all-new Samsung Galaxy S5 and want to know how to change and customize that lockscreen on your fancy 5.1-inch smartphone, we have the few simple steps and instructions in a hands-on video below.
Read: Galaxy S5 vs. LG G3: 5 Things You Should Know
The first thing you see every time you use and enjoy the Galaxy S5 is the lockscreen, so naturally it's completely customizable, even if Samsung doesn't make that very apparent. Below is a quick video showing you how to customize the Galaxy S5 lockscreen wallpaper, unlock effects and more.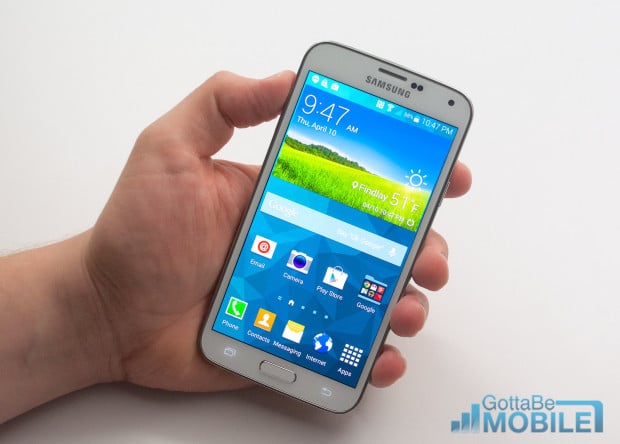 The Samsung Galaxy S5 went on sale last week across the United States, and we're already getting loads of questions from fans and users looking for more ways to use and enjoy the smartphone. Before we get started you'll want to check out our 50 Galaxy S5 Tips, Tricks & Hidden Features, then take a peek at the how to video below.
Thankfully changing the Galaxy S5 lockscreen settings, features, wallpaper, and even the animation effects are all quite easy. The settings aren't spelled out for you, and changing the wallpaper isn't very obvious, but these tasks are very easy.
Instructions
For starters you're going to want to head into the settings panel by sliding down the notification bar from the top of the screen and tapping the gear-shaped icon, or flip through your app tray and find it there. Once in settings you'll see "lock screen" in the first category of quick settings. This is one of the main areas.
Here you can chance lockscreen security and all of that, but we're not talking about adding a password, this is how to change the look and features on the lockscreen.
Dual Clock – shows both home and current time zones if you're traveling
Clock Size – makes it easier to see by making it bigger or smaller
Show the Date – self explanatory, if you want the date shown, keep this checked
Camera Shortcut – allows you to instantly unlock to the camera
Owner Information – lets users add Twitter handles or other information to the lockscreen
Unlock Effect – this changes the entire look and feel of the unlock effect and animation. We prefer watercolor.
Additional Info – allows you to add or remove weather and pedometer info from lockscreen.
There isn't tons of app shortcuts like the HTC One M8 offers, but you can still change all of the options outlined above.
Additionally users will want to change the lockscreen wallpaper to something a bit more personal, which is what we described at the end of the video above. For those who didn't watch our quick hands-on video, here's how to change the lockscreen wallpaper on the Galaxy S5.
Just like devices in the past, simply long press anywhere there isn't an icon on the homescreen. This brings up the edit mode where you can add widgets, change homescreen settings, and also change the wallpaper. Select "wallpaper" as shown below, then choose "lock screen" instead of your homescreen. These can be independent from eachother, or the same photo should you choose.
By default the Galaxy S5 has nine wallpaper options for the lockscreen, but you can always select "more images" and select from your own personal collection of beautiful wallpapers. From here you'll simply select the wallpaper of choice for your lockscreen and hit the Set Wallpaper button up top. It's that easy.
You're all done. The simple steps outlined above are all you need to know in order to customize the Galaxy S5 lockscreen to something a bit more personal. Having the dual clocks and camera shortcuts are nice, but some buyers would rather keep things simple, so luckily we have tons of options.
Read: How to Cut, Copy & Paste on Android
For more details and instructions for all things mobile check out our full GottaBeMobile How To Guide Portal. Expect more and more Galaxy S5 how to's coming soon, and to learn all about the camera you can start right here.
The Samsung Galaxy S5 is one of the most anticipated smartphones of the year, and early reports are showing it will outsell last years popular Galaxy s4. That means millions of customers will be buying this latest smartphone, and surely many will have questions. If you want to know or learn more about anything else with the Galaxy S5, drop us a comment below and we'll be sure and share more details.