How to Change the LG G5 Text Message App
This how to guide quickly explains how to change the LG G5 text message app for those using LG's latest all metal smartphone. Now that the phone has been available for a few weeks we're getting a lot of questions from new owners. Below is how to change the default text message applications.
LG's new G5 has a lot to offer with an aluminum design, three cameras, a removable battery and a new fingerprint scanner. And while a lot of owners may not use the modular design and custom-made accessories, everyone will be using the software built-in, including the text message application.
Read: Top 10 LG G5 Settings to Change
Like many other manufacturers LG built its own text message application and installed it on the LG G5. It's called "Messaging" and it's pretty decent. However, most stock apps aren't very appealing, don't have too many features, and are lacking when it comes to customization. As a result, there are countless 3rd party options to download from the Google Play Store.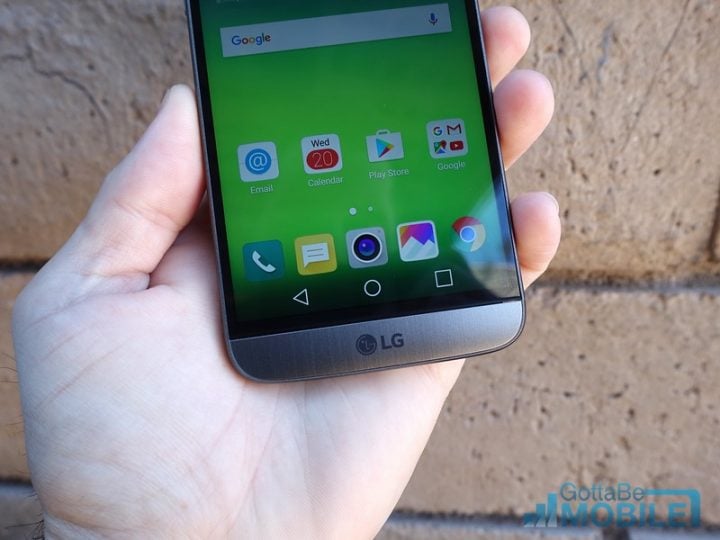 It's worth stating that LG's Messaging app actually has a few nice customization options in settings, advanced messaging features, and some neat effects that most stock text apps don't offer. At the same time, 3rd party apps from the Google Play Store still have more to offer, and are feature-packed. With Android users can quickly replace key components like the text app, camera, keyboard, calendar, gallery and more with alternatives, and below are a few of our favorite text applications.
Read: 5 Best Android Text App Alternatives
When you replace your stock app with something from the Play Store it will likely be customizable with themes or backgrounds, change the look of the message bubbles and colors, customized font, and much more. Textra even has floating pop-up reply windows that are very useful. It all depends on which app owners choose to download, and the link above details a few good options. After you've read through those, read on for the quick instructions.
Instructions
New to Android 4.4 KitKat in 2013 was a change that made switching text apps to something from the Play Store much easier. There's a dedicated option in settings that turns one on and the other off, so users won't get double notifications from both the stock app, and the newly installed option. Something that was troublesome in Android's early days. LG has this deeply hidden in settings for some reason, but we found it for those who need it.
First things first is to navigate to the Google Play Store and download one of the many different third party text apps. Textra is my favorite, GoSMS is good, and a few others made our list linked to above. Download one, and you're set. Some even change the default app settings for you, or simply follow the steps outlined below.
Read: How to Take a Screenshot on the LG G5
Head into settings by pulling down the notification bar and tapping the gear-shaped icon at the top right. Once you're in the LG G5 settings menu users will need to select the "General" tab and then tap on "Apps". From here oddly LG hid this even further.
Tap the three dots at the top right, select "Configure Apps" and then "Default Apps" and choose the default messaging app you downloaded from the list. We've chose Textra.
We're assumung this is hidden instead of being easy to find because LG's new stock messaging app has some fancy options where users can see as someone is replying, and other new features. However, these are still limited to certain scenarios and not worth keeping their stock app as your primary text application of choice.
Once owners follow the steps above and set a text app as default, that application will now be the default (and only) app that can send and receive messages, and the only app you'll get notifications from. This won't affect who can send or receive your messages, and everything will be the same as it was out of the box.
Textra and most 3rd party apps offer tons of customization, font size and color, themes, bubble colors and even custom notification icons, so head into settings and customize it as you see fit. If you want to go back to the stock option, just go back to settings > general > and follow the same steps and set LG's as default, or uninstall the text app that was downloaded.
You're all set. Enjoy the LG G5 and try out some of the great cases detailed below.
15 Best LG G5 Cases to Keep Your Phone Safe
LG G5 Quick Cover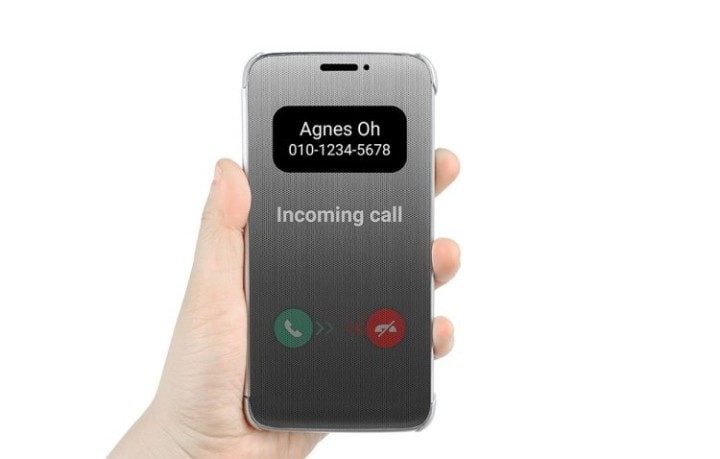 In typical LG fashion the company has announced and released an official "LG G5 Quick Cover" for its new smartphone. Similar to previous years it offers 360 degree protection, including a flap to protect the 5.3-inch Quad-HD display. This year though, the Quick Cover is touch-enabled. Meaning users can launch the camera, answer calls, get at-a-glance notifications, weather, date, time and more without ever opening the phone. The flip cover responds to touch just like the screen would.
Combining the new always-on display mode, with the touch-enabled Quick Cover, will be one of the easiest and best experiences available. Letting users interact with the phone without ever opening the case or exposing the phone, or its screen.
Users can expect the LG Quick Cover to be around $39.99 and maybe more, and if its like previous years, a wireless charging cover will be released at some point as well. We'll update with a link once it's available to buy.

As an Amazon Associate I earn from qualifying purchases.