How to Change the Shortcuts on Samsung Galaxy S III Lock Screen
The Samsung Galaxy S III lock screen includes four app icons. While I love quick access to four apps from the lock screen, I don't like the programs Samsung chose.
Here's how to change the lock screen app shortcuts on the Galaxy S III. This tip will work on all version of the Galaxy S III.
First, open the Settings by hitting the menu button on the bottom left of the Samsung Galaxy S III. Tap on Settings from the menu that pops up and find the Security setting. Tap it and choose Lock screen options. Make sure to set Shortcuts to On and then tap the line to open the setting.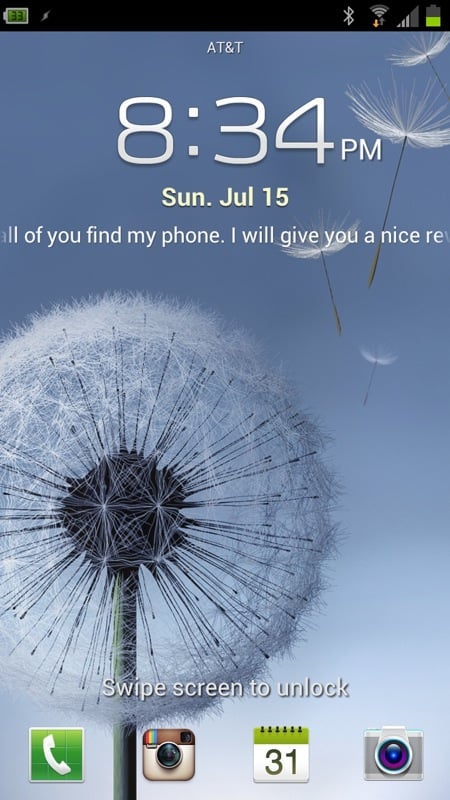 The four icons from the phone's lock screen will show up on that screen. Tap on an icon that needs replaced. Choose from the Application list that shows up after tapping an icon. I included an image of my lock screen. I replaced the middle two icons so I can quickly access my calendar app and the Instagram app. I kept the Phone and Camera apps since I often need them quickly.
I wish I could use the extra space on the unlock screen to add another row of icons. It's possible by replacing the lock screen with another one, like Widget Locker, or by rooting the phone. I don't want to do that yet. I actually like the TouchWiz unlock mechanism.
Which icons should replace those on the default Samsung unlock screen? That depends on usage. Pick icons that you need quickly. I often need to add a new appointment or check my calendar quickly, so I put my calendar on the screen. I also take a lot of pictures with my phone, so I included both the Instagram and the Camera apps. For heavy text messaging users, pick the preferred messaging app. For heavy music listeners, chose the favorite music player.
We'd love to know what apps you place on your lock screen. Also, if you use an alternative lock screen app, let us know which one in the comments below.