How to Check Your Battery Life in Windows 8
In our constantly connected world, having a notebook or tablet that can make it through the day isn't just an extra; it's essential that users get as much time as they can to check their email or pass the time by playing their favorite videos. In Windows 8, Microsoft made some changes to bolster battery life, and hardware makers have gotten better at creating Windows devices that last an entire day instead of just a few hours.
Of course, users need a quick way to find out how much battery power their Windows 8 notebook or tablet has. Here 's how to check your battery in Windows 8 and see how long you have until you need to recharge at the nearest power outlet. You can use these methods to find out how much battery you have left when you're plugged in or on the go.
No matter where they are or what app they're in, touch users should place their finger on the right edge of their screen and slide their finger slightly to the left to open the Charms Bar. A pop up in the bottom left hand corner will show you the time, date and whether you're connected to wireless. There's also a little battery indicator. Unfortunately, this view doesn't reveal how much time you might have left.
Mouse and keyboard users should place their mouse cursor in the top-right corner of their screen to reveal the Charms Bar and information center.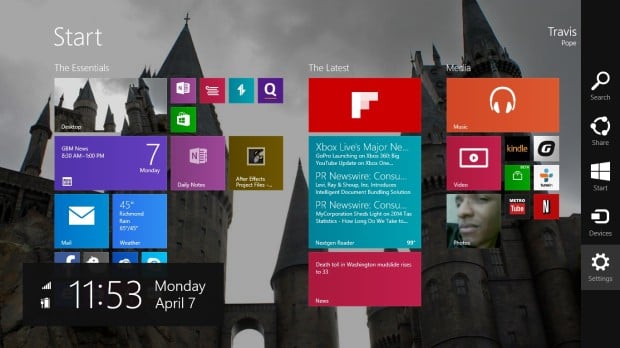 For a prediction on how long your device's battery is going to last, you'll still need to head to the Desktop environment. Go to the Start Screen by pressing the Windows key on your notebook's keyboard or by pressing the Windows button below your tablet or 2-in-1's display.
Mouse and keyboard users should click on the arrow in the bottom left corner of their screen to access a list of installed apps. Touch users should place their finger anywhere on the Start Screen and drag their finger upwards.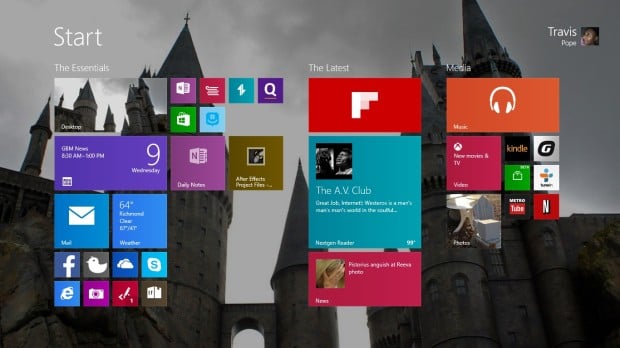 Tap or click on Desktop in the list of installed apps.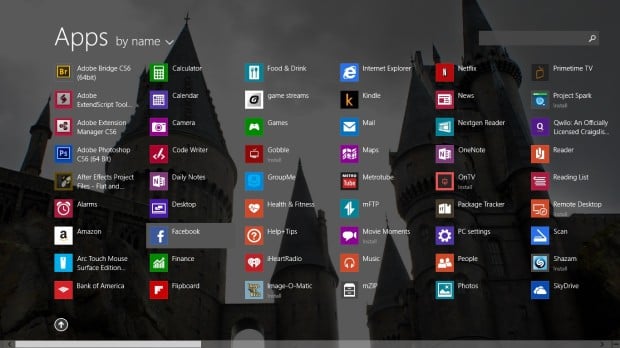 Look for a battery icon in your Taskbar. By default it's to the right, near your Wi-Fi indicator. Tap or click on it to view more battery options and see how much power your battery has left. The icon is live so it'll show you your battery level without clicking or tapping on it. Mouse and keyboard users who hover over it also get a rough estimate of how much time they have left until the battery dies.
It's important to remember that this battery level only takes into account what the device is doing right now. If you have your device's screen brightness turned up and a powerful app like Photoshop running, it'll show less time.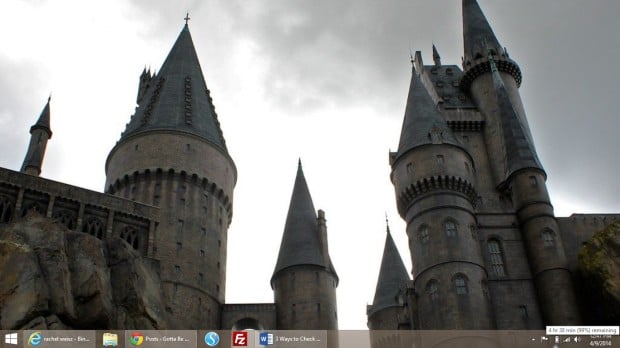 As you curb your power usage you'll see the amount of time your device can stay powered increase. Changing your device's Power Options inside the menu could mean more or less battery life.