How to Childproof Your iPad
If you want to let your child play with your iPad, here's how to childproof your iPad so that they don't break it or access things that you don't want them accessing.
Kids like to throw stuff and they're not too aware of how fragile some "toys" can be, especially an iPad. Furthermore, iOS is a wide open world of fun stuff, and you probably don't want your child to access everything that your iPad has to offer.
The iPad is a great toy for kids, as there are a ton of games that they can play, as well as numerous ways to watch movies and TV shows, whether you're at home or on a road trip. The iPad is a versatile product that isn't necessarily targeted at kids, but can be adjusted and customized to work well with children.
Of course, while we don't condone just giving your kid an iPad to play with 24/7, there are times where you can reward them with a bit of play time on the iPad for a few minute or so.
Luckily, there are parental controls on your iPad that you can enable, as well as some ways of protecting your iPad physically for when your kid treats it as a frisbee. Here's how to childproof your iPad.
Get a Rugged iPad Case
While many users don't really need an iPad case, the same can't be said for those with kids in the house.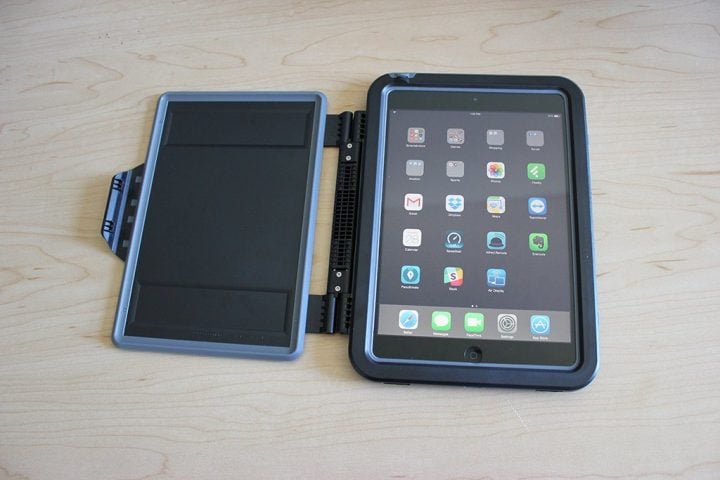 The best way to protect your iPad from getting damaged by your child is by putting a rugged case over it to protect it.
Luckily, there are a lot of options to choose from at varying price points, but OtterBox or Pelican are perhaps the best option. Both companies offer a handful of different models to choose from, including an iPad case that's about as childproof as you could possibly go.
These cases are made to stand up to abuse, including accidental drops and even trips into the toilet or bathtub. Be prepared to spend a healthy amount of money, though, as the more expensive options can cost as much as $100.
Enable Parental Controls
If you didn't know, iOS actually comes with some parental controls, although Apple doesn't label them as such, but rather "Restrictions."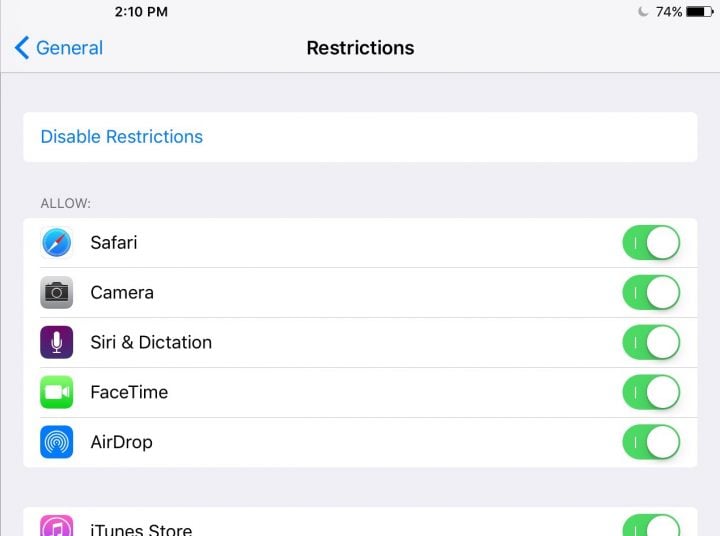 You can access them by going into Settings > General > Restrictions. From there, there are a lot settings you can change around.
You can disable in-app purchases, restrict what your child can view as far as movies, TV shows, etc. based on the rating, and even restrict which apps your child can and cannot access.
Disable Multitasking Gestures
On the iPad, you can enable a few multitasking gestures, like four-finger pinching to get back to the home screen and the ability to swipe left or right between apps. Plus, there's the new Split View multitasking feature in iOS 9.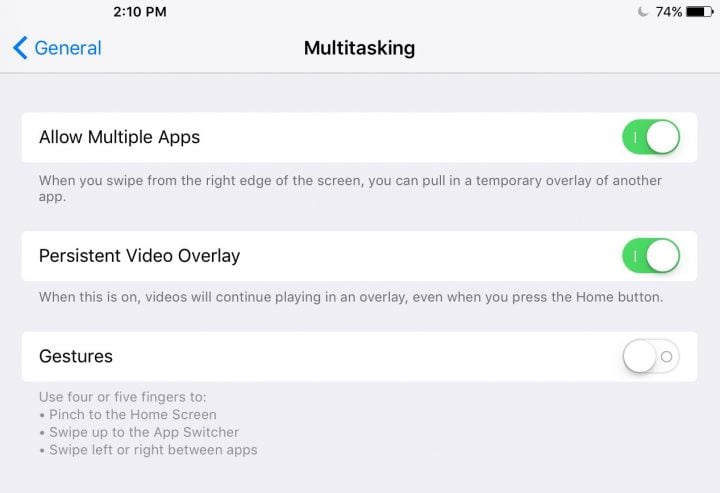 However, you want to disable these features when your kid has your iPad so that they don't accidentally activate one of the features, possibly taking them out of the game and getting upset.
Some kids aren't quite old enough to realize that a one-finger tap does the trick, and will instead use their whole hand or all of their fingers, which could trigger a multitasking gesture.
Enable Do Not Disturb
If you have your iPad set up to receive notifications and other alerts, as well as synced alerts from your iPhone, it might be a good idea to enable Do Not Disturb while your child is playing with your iPad.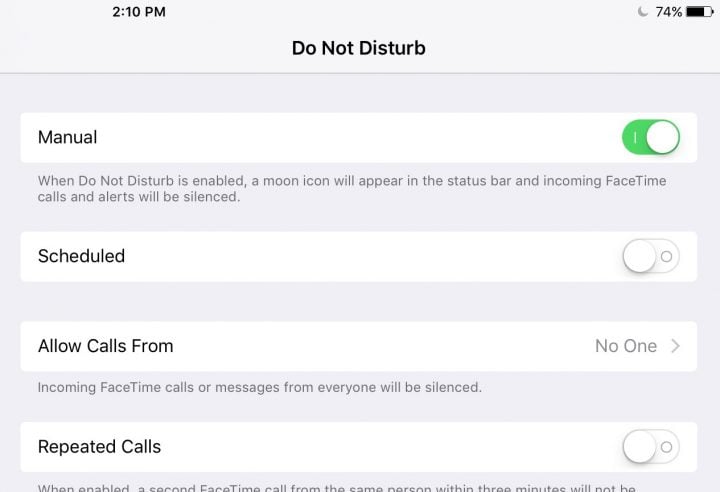 This prevents any notifications and alerts from coming through on the iPad so that it doesn't distract your kid while they're playing games or watching movies, as well as prevents them from seeing anything that they're not supposed to see.
Some parents might go as far as disabling WiFi so that internet is completely out of the question altogether, but many games require internet access and you can't stream content on Netflix without an internet connection, so do this only when necessary.

As an Amazon Associate I earn from qualifying purchases.