How To Close an App in Windows 8
Microsoft's Windows 8 attempts to make a lot of things easier on users. One of the ways it does that is by treating applications the same way smartphones do. That is to say, that Windows 8 apps immediately go into a low-powered saved state whenever they're not visible on the screen. Unfortunately, that's not exactly helpful for those users who simply are using to completely shutting down applications that they no longer want to use. For those users, here's how to close an app in Windows 8.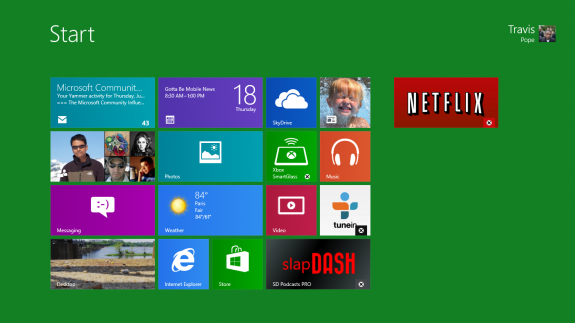 Closing Open Applications
Open an application.
If you are using a mouse, place your cursor at the very top edge of the application. You should now see a small hand-like icon instead of a pointer. If you prefer to use touch, or have a tablet running Windows 8, place your finger on the top edge of the application.
Drag the application to the bottom of the screen with your mouse or finger.
Closing Applications in the Multi-Tasking Screen
Place your mouse in the top left hand corner of your screen and drag the cursor down slowly to bring up the Windows 8 multi-tasking bar. Touch users should place their finger on the left edge of their screen and swipe their finger to the right slightly.
This bar will show you a screenshot of what's happening in every application that you have open on that device right now, except those applications that are open in the Desktop. This is because Windows 8 treats the desktop as if it's an app by itself.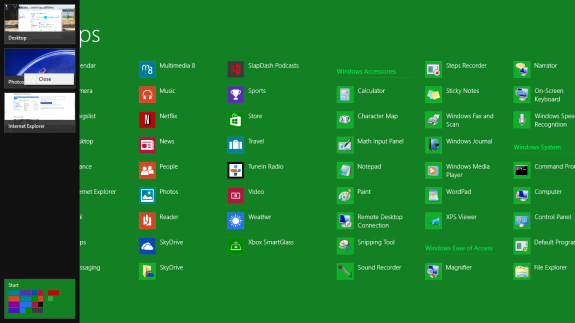 If you're using a mouse, right click on the screenshot of each application inside the multi-tasking bar get a small list of options of what to do with that application. Then click close.
If you're device features a touchscreen, simply drag the application from its place in the multi-tasking bar to the bottom of your screen.
You've now learned how to close any Metro-style application that you might encounter on Windows 8.  Although Microsoft does give users the option to close applications, since Windows 8 applications are more like smartphone applications, users don't actually have to close them in order to free up system resources for running other applications.
Remember, Desktop applications still have to be closed using the 'X' on the top hand corner of every application. Open Desktop applications, like iTunes, will affect your Windows device's performance.

This article may contain affiliate links. Click here for more details.