How to Close Apps on an iPhone
The iPhone has had the ability to multitask ever since iOS 4. One of the problems with multi-tasking is that the phone doesn't close apps when the user is finished with them, and closing apps is useful when a specific app is not working. By closing the app and reopening it, most of the time the app will begin to behave normally.
The process of closing unused or misbehaving apps is also a lot faster than restarting the iPhone. The following guide instructs user's on how to close apps on the iPhone. This being said, restarting the iPhone is sometimes the best choice to return an app to functioning properly if closing it doesn't do the trick.
Unlock the iPhone and Double Tap the Home Button from the app screen.
The Multitasking bar will appear on the bottom of the screen like below. Find the app that you would like to close and Tap and Hold on it.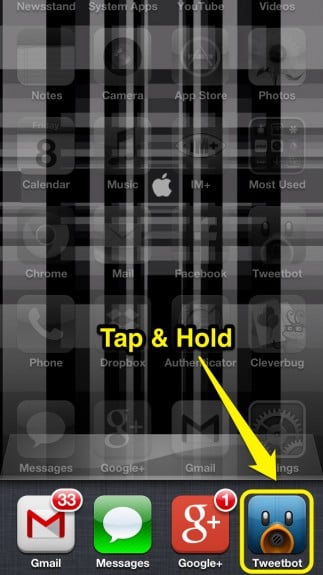 The apps will begin to jiggle and shake like they do when they are being rearranged on the home screen. Tap the Red circle in the top left of the app that the user wants to close.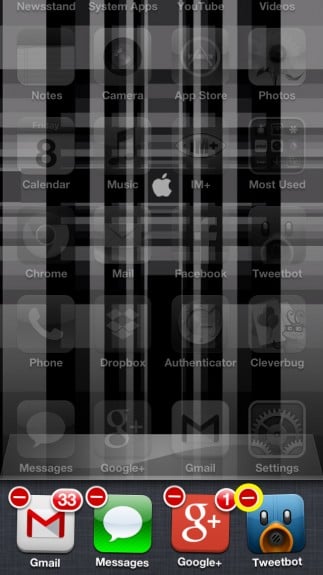 After the circle has been tapped, the app will disappear from the multitasking window. If the user has more than four apps open the app to the right of the one that was closed will fill its place.
Single tap the Home button to stop quitting apps.
To go back to the home screen either tap the Home button once, or tap in the area above the multitasking bar.
A thing that users should know about closing their open apps: it does not save battery life. Having a lot of apps in the multitasking window does not have a negative impact on performance. The multitasking window does have some apps in a suspended and background state of memory, but many of these apps are simply not running. The multitasking window serves as a quick launcher for apps that have been used recently and not all of them are in a running state.
This is a common misconception and it provides clarification so that user's can avoid closing apps pointlessly.

This article may contain affiliate links. Click here for more details.