How to Completely Silence Your iPad
Some of you might use your iPad for things other than streaming movies or watching sports highlights in bed. (I assure you, that is not how I use my iPad.) Maybe you bring it to your office meetings to jot down notes. Or if you're a student, maybe you bring it to class in order to pull up relevant information in regards to the lecture at hand. Or maybe you just like putting it on your bed side tablet at night before you go to bed.
If that's the case, there are probably times when you want to completely silence it so it doesn't interrupt your co-workers, disturb your professor or your peers sitting around you or your girlfriend who is sound asleep next to you after working a fourteen hour day.
So we're going to show you how to completely silence your iPad so you'll never again put yourself in these precarious situations.
Before we get started, we should point something out. Apple has baked a relatively useful feature into iOS where an active alarm can't be silenced. At all. So before you completely silence your iPad, you'll want to make sure that your alarms are toggled to off.
Got it?
Good.
Let's go.
1) Head to your iPad's Settings.
2) Once you're there, you'll want to head to Sounds.
3) Here comes the tedious part. You'll want to go through all of options and set the tone to None. And once you're done doing that, you'll want to toggle Lock Sounds and Keyboard Clicks to Off.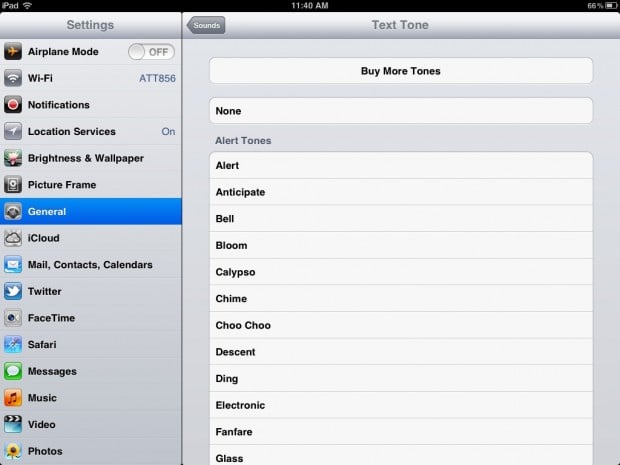 4) You'll also want to make sure that your applications are all silenced. For some, you might have to go into the settings in the actual app but for others, like Facebook, you'll be able to do it from the iOS Settings menu.
Scroll down to the Apps section and you'll find a list of apps. Go through each and switch any Sound option you see to Off.
5) If you're meticulous, you should be done.
However, if you really want to make sure everything is off, you can also head back to Settings and switch Airplane Mode to On. This will silence your iPad but it will also kill off data which means no texts and no web browsing.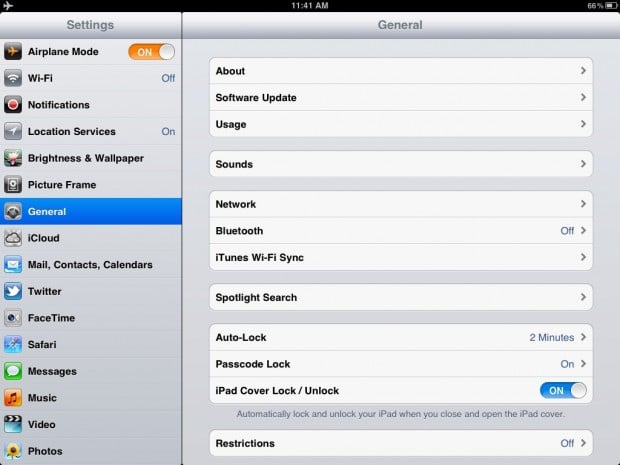 It'll also turn off Wi-Fi.
6) And if you REALLY want to make sure everything is silenced on your iPad, you can always just shut it off.
If you own an iPhone, you'll want to check out our guide on How to Completely Silence the iPhone as the process is a little bit different from that of the iPad.

This article may contain affiliate links. Click here for more details.