How to Connect a Bluetooth Keyboard to Your iPad
Using the virtual keyboard on your iPad isn't a terrible experience, but you'd be much better off tying on a physical keyboard. Here's how to connect a Bluetooth keyboard to your iPad.
The iPad's on-screen keyboard can be great for typing in short notes or sending out a tweet, but if you plan on writing your essay paper using the on-screen virtual keyboard, your fingers and wrist will probably want to fall off, and you'll most likely go mental.
In other words, using the on-screen keyboard isn't very fun if you need to churn out any kind of long-form text. Instead, you'd be much better off using a physical keyboard of some kind, which is why a Bluetooth keyboard can come in handy.
Granted, there are some great keyboard cases that you can get for your iPad, but if you don't necessarily need anything that's ultra-portable, simply just getting a standard Bluetooth keyboard will do the trick. Plus, they offer a full-size keyboard, rather than shrunken-down keys that you would find on a keyboard case.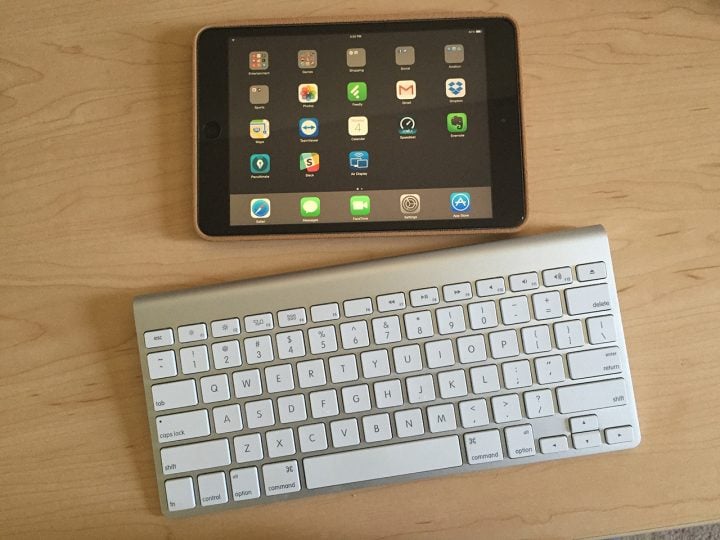 Apple's own Bluetooth keyboard is a great option to go with when you're wanting to use a keyboard with your iPad, as it's a nice portable size and it feels good to type on.
However, pretty much any Bluetooth keyboard will do the trick, but we'll be demonstrating how to connect a Bluetooth keyboard to your iPad using an Apple Bluetooth keyboard.
Connecting a Bluetooth Keyboard to iPad
First off, we need a keyboard to use with the iPad before we can do anything. Obviously, if you're reading this, it's likely that you already have a keyboard ready to connect, but if not, it's time to go shopping.
Again, we recommend using Apple's own Bluetooth keyboard, as it will have the same style as the iPad, roughly, and the uniformity might be something that you're looking for. Otherwise, there are a heap of different Bluetooth keyboards to choose from at different price points, including this AmazonBasics one that's priced at just around $25, which is a lot cheaper than Apple's own option.
Once you have your keyboard (again, we're using the Apple keyboard for this), put some batteries in it and fire it up by pressing the power button on the right side. It will automatically go into pairing mode, so you should see a small green light blinking on the keyboard in the top-right.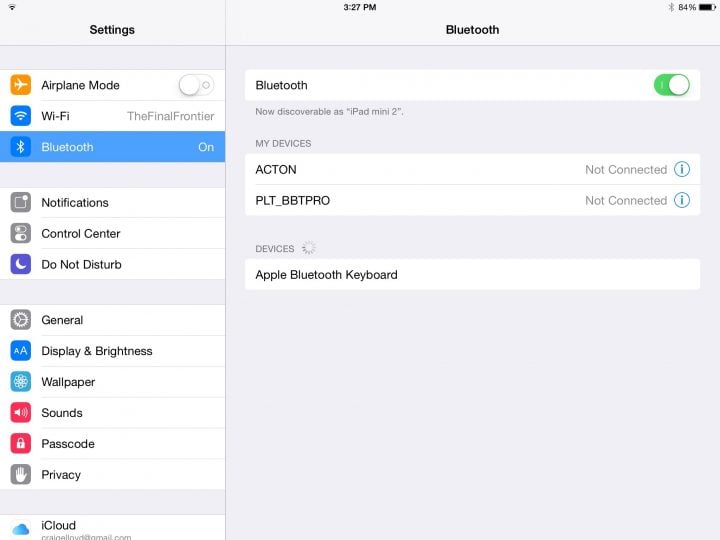 Now get on your iPad and open up the Settings app. Tap on Bluetooth and turn the feature on if it isn't already. With your keyboard in pairing mode, it should show up in the Bluetooth menu on your iPad under "Apple Bluetooth Keyboard."
Go ahead and tap on it to begin the pairing process. The next step will require you to enter in a four-digit number on your keyboard and then press the Enter key. Once that's done, your keyboard will be paired to your iPad and you can begin using it right away.
iPad Stands
Of course, using a keyboard with an iPad is pretty useless without an iPad stand, otherwise you'll end up looking down at your iPad a lot instead of using it properly, like a laptop.
With that said, there are a ton of great iPad stands that you can buy, and even most iPad cases nowadays come with built-in stands of some sort, including Apple's own Smart Cover and Smart Case, which can be folded back to angle the iPad at ideal viewing angles.
If you're looking for an iPad stand independent from a case, I'm personally a big fan of the Belkin FlipBlade, which can be folded up and stored in a bag fairly easily, making it a great choice for traveling. It can also be adjusted to different angles so that you can get the viewing angle just right for your needs.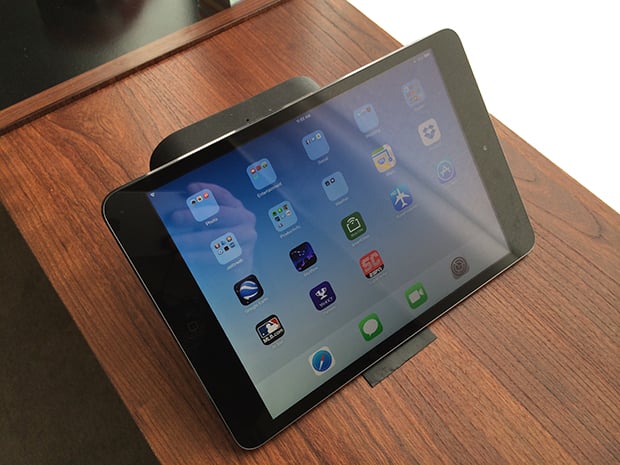 As for a case with a built-in stand, Apple's own Smart Case is my choice. It's leather design gives it a timeless look and the entire case is very simple and minimalistic. It comes with a built-in Smart Cover that can be folded back to prop up the iPad in two different angles.
Of course, there's also nothing wrong with going the DIY route. They say the best iPad stand is the one you build yourself. It's the cheapest route to go, and the only limitation is your own imagination and creativity.
You can pretty much turn anything into an iPad stand by simply placing something behind your iPad to prop it up, or even use a cheap business card holder from an office supply store to hold up your iPad while you type away. The possibilities are endless when it comes to DIY.