How to Connect Your iPhone to Ford Sync
There has never been more options and different ways to get the best of your smartphone experience in your car. It seems everyone from Apple to Google are trying to come up with ways to let you play music or call contacts with your smartphone. A few years ago Microsoft partnered with Ford to create a next-generation car entertainment and information system. Called Ford Sync, it's an easy way to play music.
In some cases iPhone apps actually offer expanded functionality to the system, making your car the perfect iPhone accessory. Here's how to connect your iPhone to Ford Sync.
Here's how to connect your iPhone to Ford Sync
For the purposes of this tutorial, we're using the latest update to the first version of Ford Sync in a 2011 Ford Fiesta. How you set up Ford Sync varies by generation, so you'll want to determine what version of Ford Sync your vehicle has. The first version, which is simply called Sync, has a small display that shows calling information, a digital cloud and your radio stations. That's the version of Ford Sync this tutorial is a guide for. If the version of Ford Sync in your car has 3D mapping or a touchscreen, this tutorial won't match what you have in your car.
First, pick up your iPhone and make sure it's charged. Turn it on if it isn't already on.
You'll want to turn on Bluetooth on your iPhone if you're planning to connect wirelessly. That's we'll start with.
Go out to your car. If you have a passcode put it into unlock your iPhone. If you're using an iPhone without a passcode, just slide your finger from the right edge to the left edge of your screen to unlock it. iPhone 5s users have a finger print reader that also unlocks that device if configured correctly.
Open the Settings app. It's the app with the gray gear as an icon in the center.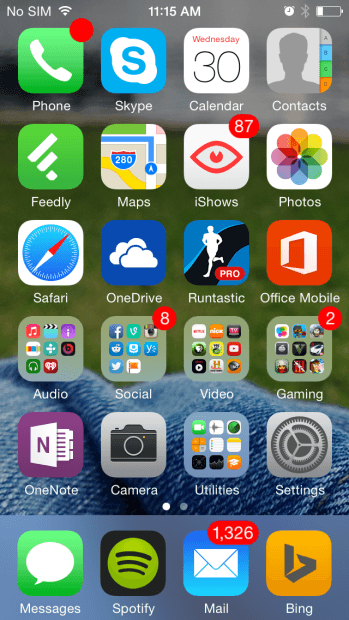 Now look to make sure that Bluetooth is enabled on your iPhone. The iPhone we're using has iOS 7 so the Bluetooth control is the third-down from the top of the screen. If it's on, leave it on. If it's off, tap on the Setting.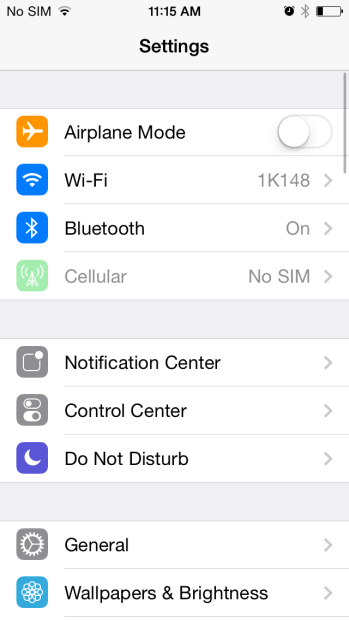 Now tap the on switch. Immediately your iPhone should start scanning for devices around it. This is why you definitely want to be in your car.
Take your car keys and place them in the ignition. Now turn it clock wise until it's in the accessory position. You'll know when this happens because the car's stereo screen and speakers will turn on. If you were listening to music or the radio before now that might immediately play.
Hit the Phone button on the in the center console.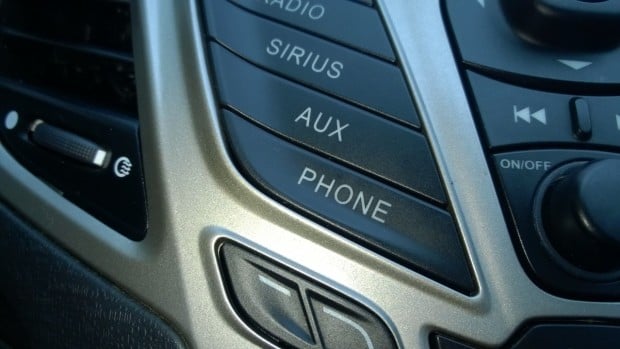 Look at your center console's screen. If there aren't any paired devices push the down button below the Ok button until you see Add to Bluetooth Device.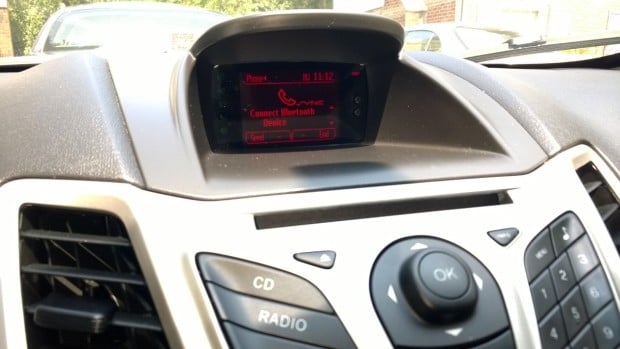 Now the car should talk to you and tell you to press Ok to pair your iPhone. Do so.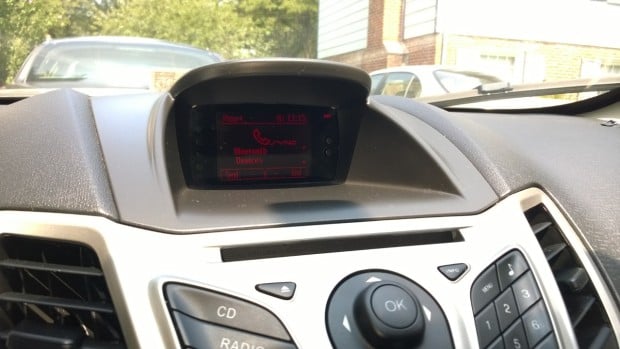 Unlock your iPhone and go back to that Bluetooth area in Settings. Select Sync from the list of visible devices.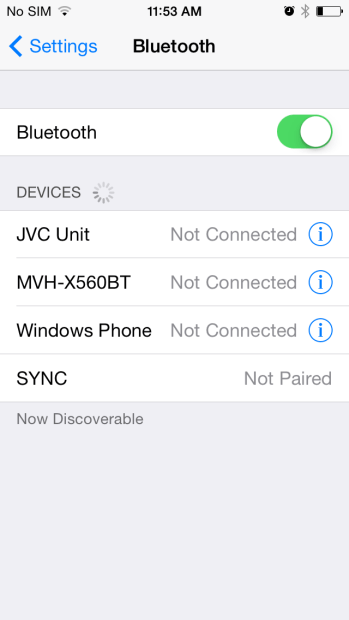 Now enter the Pin number that appears on your screen. In our case its 554123.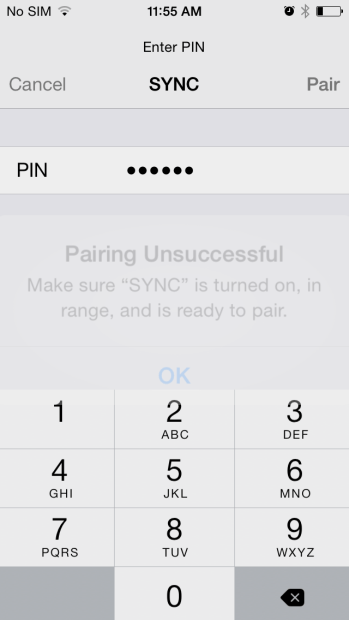 Your's will be different, but it should be the same amount of digits. Tap Pair on your iPhone.
Press Ok to make your iPhone the primary device that interact with Sync. Press it Again for Yes.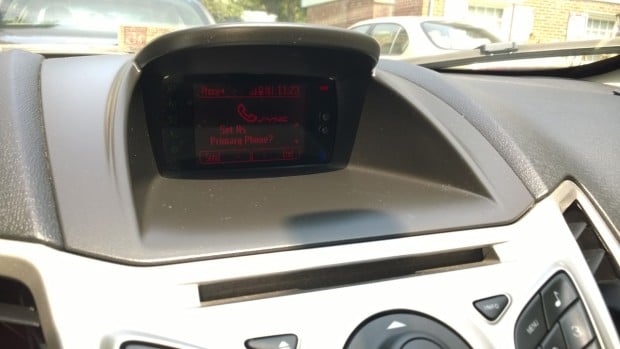 Press Ok to allow Sync to download your iPhone's Phonebook. Price again for Yes. Let your Phonebook download.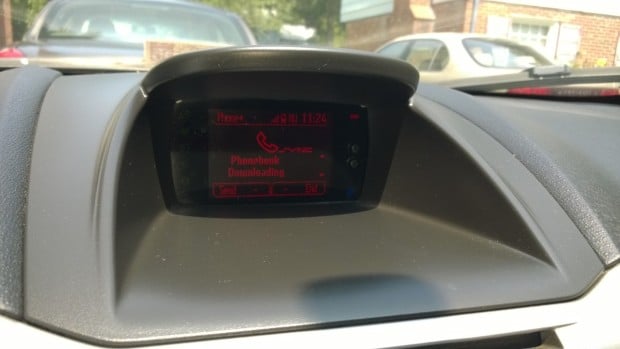 When you're done you'll see the Phone Redial option.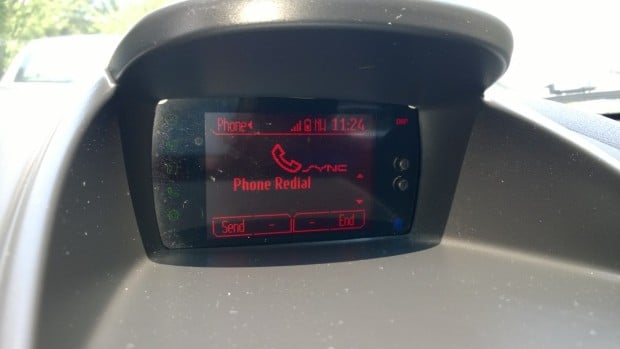 To connect to Bluetooth audio, hold down the Sync button to the left of your stereo. Then tell the car you want to listen to Bluetooth Audio.
That's it. You've successfully connected your iPhone to Ford Sync. To be clear, this process is only necessary if you're looking to connect your phone with sync over Bluetooth. If you're perfectly fine plugging in your iPhone, all Sync equipped cars come with at least one USB port in reach of the driver. Just plug your iPhone in with a spare cable and you're good to go there. Plugging in your iPhone exposes extra features like the ability to say "Play artist, Drake." That works for songs and albums too.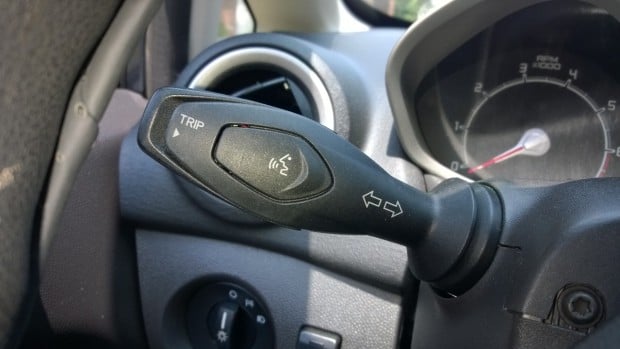 This tutorial covers connecting to the iPhone, but don't let that hold you back. Friends and family who have other phones can be connected to Sync through Bluetooth or through USB.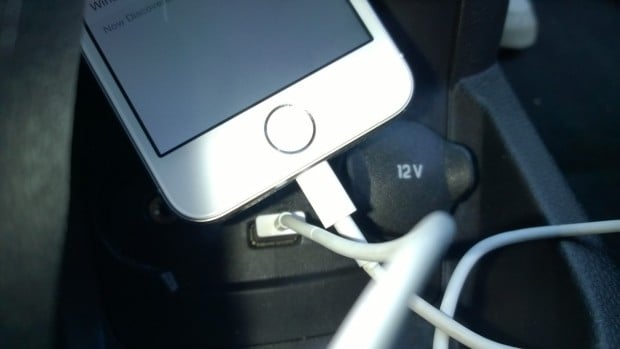 As long as your iPhone is still set as the primary phone you'll be fine. Pressing the Phone button on the dash gives you some answering and dialing features too. For example, it lets you know the person who recently called you. Unfortunately, Apple doesn't yet allow Ford Sync to read text messages aloud.

As an Amazon Associate I earn from qualifying purchases.