How to Control Your Apple TV with the Apple Watch
There are many ways that you can control your Apple TV, including using the included remote and the Remote app on your iPhone (at least for older generations of the Apple TV), but here's how to control your Apple TV using an Apple Watch.
The Apple Watch is mostly seen as a wearable device that provides you with your notifications right on your wrist. You can also do other things like reply to text messages and even make phone calls right from the smartwatch. However, that's only the tip of the iceberg as far as capabilities are concerned, as the Apple Watch can do so much more.
Just recently the Apple Watch received the ability to run native apps, which means that you can run certain Apple Watch apps by themselves without needing to be tethered to your iPhone. RunKeeper is one example, which can track your runs while you're out without needing your iPhone to do so. It's not as accurate, but it's at least an option if you happened to forget your iPhone.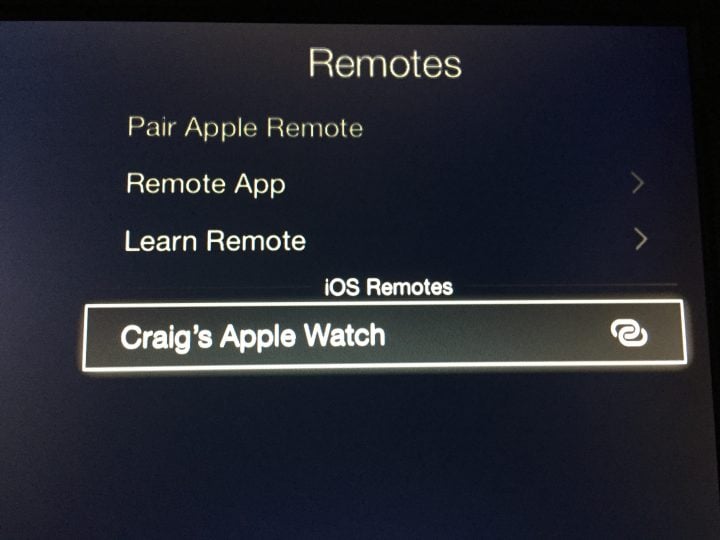 Perhaps one feature of the Apple Watch that many users may not know about is the ability to control your Apple TV with your Apple Watch, using it as a remote to control Apple's set-top box.
How to Control Your Apple TV with the Apple Watch
One thing to keep in mind before we get down to the nitty gritty is that the new Apple TV 4th-generation model is incompatible with Apple's Remote app, which means you can't use your iPhone, iPad, or Apple Watch to control the newer set-top box, but if you still have an Apple TV 3, you're in the clear.
Read: What to Do When You Lose Your Apple TV Remote
First off, start by turning on your Apple TV and navigating to Settings > General > Remotes.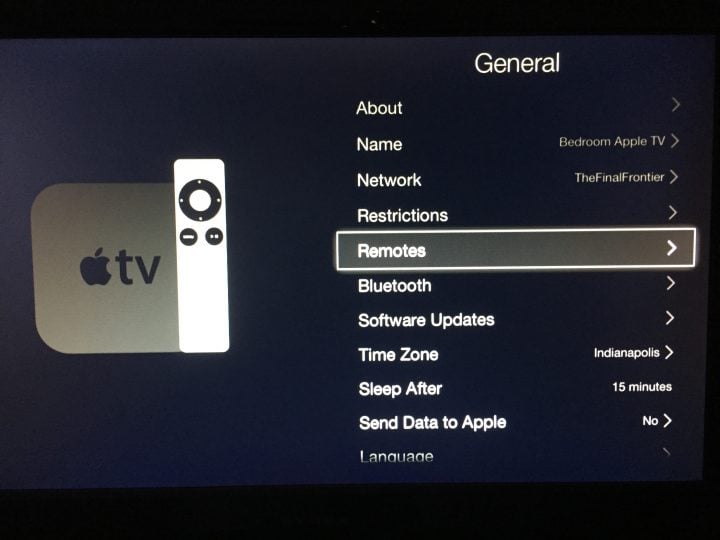 Then, open up the Remote app on your Apple Watch, which can be accessed by clicking down on the Digital Crown and then finding the Remote app in the app layout, which is a blue and white icon with a play symbol inside.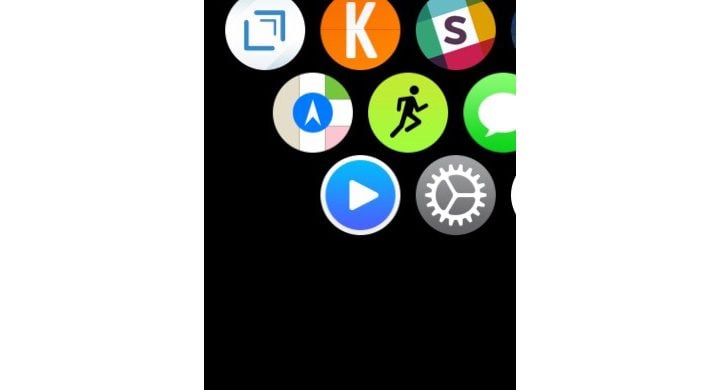 Once open, tap on Add Device.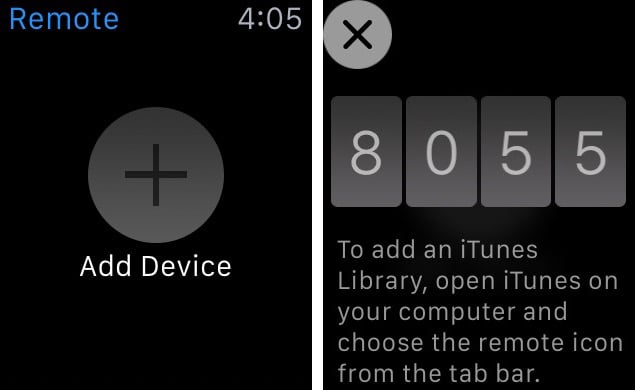 A four-digit number will pop up on the Apple Watch screen. From your Apple TV, select your Apple Watch from the list of Remotes and then proceed to enter in the four-digit number that's shown on your Apple Watch.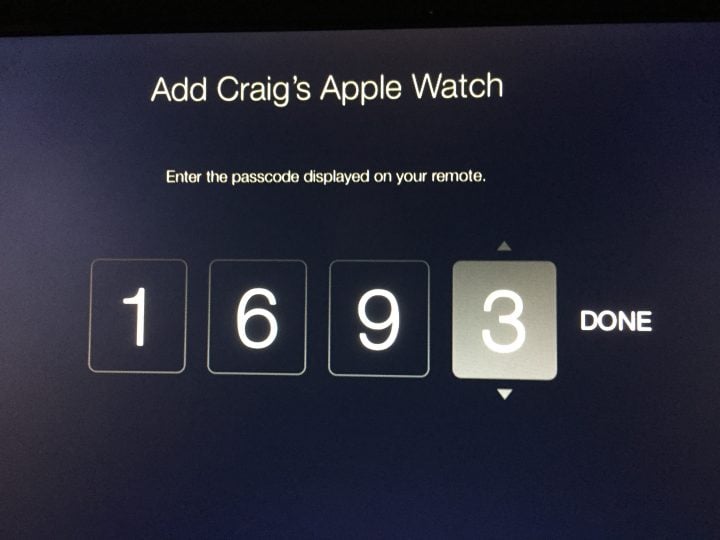 At that point, your Apple Watch will be linked to your Apple TV, so whenever you have the Remote app up on your watch and your Apple TV turned on, you'll be able to control the set-top box right from your wrist.
What You Can Do
The Remote App on the Apple Watch can do pretty much the same thing as the physical remote itself. In fact, there's nothing that the Apple Watch Remote app can do differently, other than not having to use the physical remote.
With the Remote app on your Apple Watch, you can swipe on the screen to navigate to different apps and settings in menus. It's essentially a D-pad, but instead of clicking, you swipe in different directions. To select something, simply tap on the screen.
The Remote app also has a Menu button and a Play/Pause button just like on the physical remote, which allows you to go back to previous menus and play and pause content, respectively.
Unpair Your Apple TV from Your Apple Watch
If you no longer want to use your Apple Watch with your Apple TV, you can unpair the two devices.
To do this, go to Settings > General > Remotes on your Apple TV and select your Apple Watch to remove it. After that, open the Remote app on your Apple Watch and when "Lost connection" appears tap Remove.

This article may contain affiliate links. Click here for more details.