How to Control Your TV's Volume with the Apple TV Remote
If you want to consolidate your remotes a bit and control your TV's volume using your Apple TV remote, here's how to easily set that up.
The Apple TV set-top box itself doesn't have its own volume, so if you want to turn up the volume of a movie that you're watching, you'll have to grab your TV's remote and turn it up that way, unless you set up your Apple TV remote to do it.
One big annoyance that I found while using my new Apple TV was that I would start a movie, but the volume would be too loud or too quiet.
Read: 34 Apple TV Tips & Tricks
So I would have to grab the TV's remote in order to change the volume, but it turns out that you can actually adjust the volume using the Apple TV remote, thanks to some new dedicated volume buttons on the remote.
Here's how to control your TV's volume with the Apple TV remote.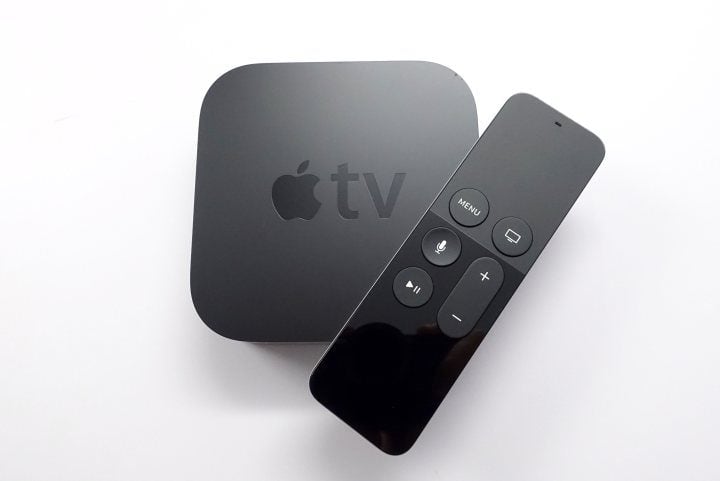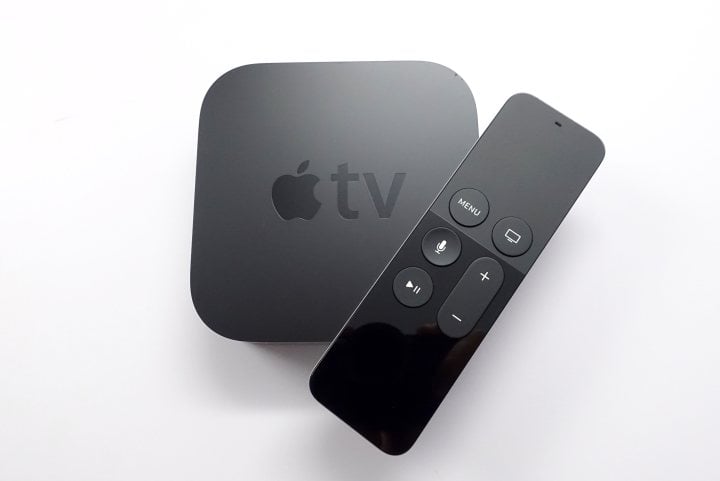 The first thing you'll want check with is whether or not your television has HDMI-CEC capabilities, and if it does, making sure to enable it.
HDMI-CEC is a technology that allows your Apple TV (and other set-top box and devices) to send commands to your television through the HDMI cable that's connected between. So waking up your Apple TV can also turn on your TV automatically, and putting your Apple TV to sleep can automatically turn off your TV as well.
If your TV does have HDMI-CEC, then you don't need to set up anything on your Apple TV in order for the Apple TV remote to adjust your TV's volume, other than making sure everything is set to Auto in the steps below.
If your TV doesn't have HDMI-CEC, then you'll need to manually set up your Apple TV remote to work with your TV's volume, but it's really easy to do.
On your Apple TV, navigate to Settings > Remotes and Devices > Volume Control.
From here, select Volume via IR, or if you have an audio receiver, select Receiver via IR. If you plan to use HDMI-CEC, select Auto.
Next, go down to Learn New Device. You can simply go straight to this option, and after you set it all up, the Apple TV will automatically select one of the above IR options.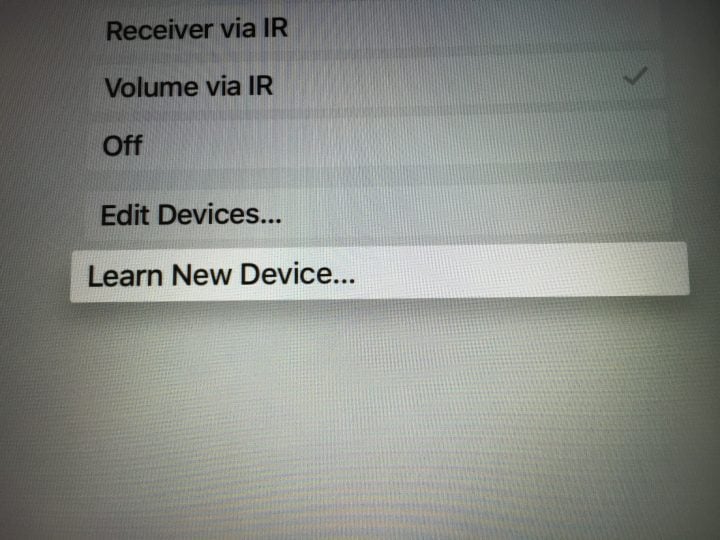 From here, grab the remote that controls the volume for your television and point it at the Apple TV while you hold down the volume up button. Do this until the progress bar fills up. You'll do the same thing with the volume down button.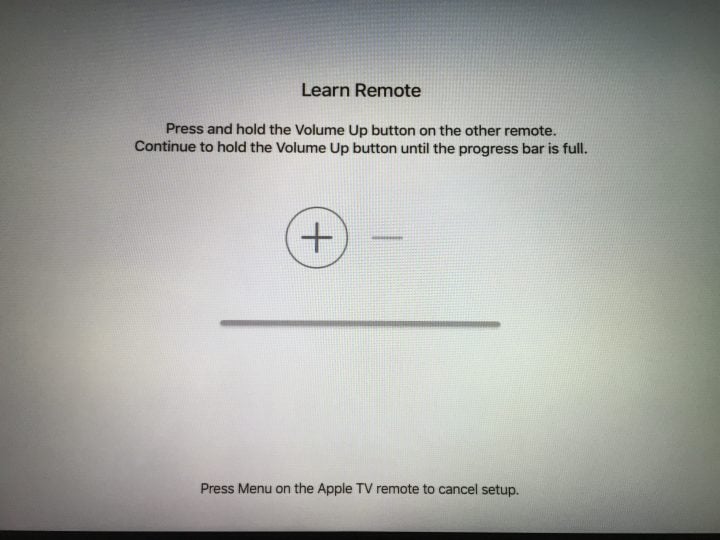 If it doesn't respond, try repeatedly tapping the volume buttons really fast. I had to do this for my remote and it worked great. However, your remote may have an IR signal that the Apple TV won't be able to read. In that case, you're out of luck.
Otherwise, after it detects the volume up and volume down buttons, it will be good to go. You can now use the volume buttons on the Apple TV remote to control your television's volume.