How to Create New Accounts in Windows 8.1
For people with multiple users in their household, creating separate accounts for each user in Windows 8.1 isn't just important; it's essential to maintaining sanity. Without separate accounts users tend to overwrite each other's settings and move files that they shouldn't touch. Here's how to create new accounts in Windows 8.1 and protect your information and experience from family members and guests alike.
Go to the Start Screen by pressing the Windows key on your keyboard or the Windows button underneath your tablet or convertible's display.
Place your mouse cursor in the top-right corner of your screen to open the Charms Bar. Touch screen users should place their finger on the right edge of their device's screen and move their finger to the left slightly to open the Charms Bar. Now tap or click on Settings.
Tap or click on Change PC Settings.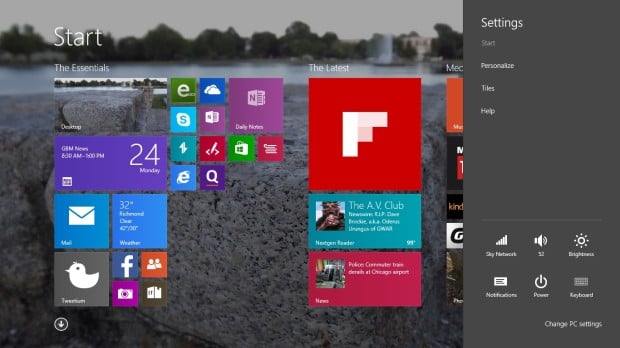 Tap or click on Accounts in the menu on the left side of your screen. It's the second option from the top.
Tap or click on Other Accounts.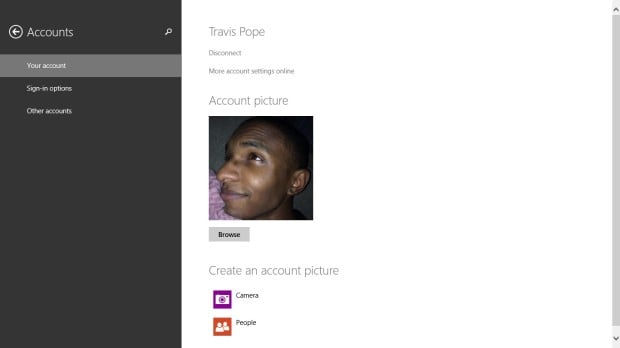 To add another account to your Windows 8.1 notebook, tablet or desktop click or tap on the Add An Account button near the middle of the screen.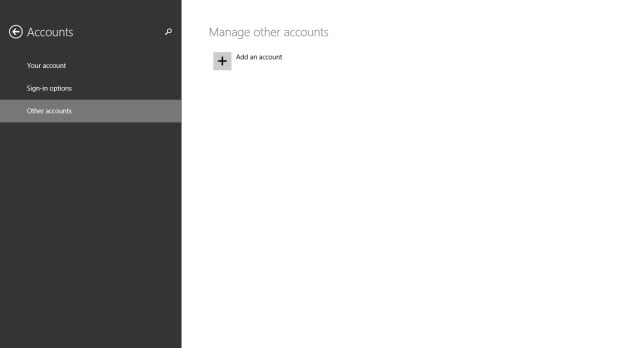 Now, users have two options. Adults or teenagers with their own Microsoft Account will need to have their existing Microsoft Account username and password entered here if you'd like them to have access to your device. Users without a Microsoft Account of their own will need to create one using the Sign Up for a New Email Address button below the Email Address field.
If this account is for a child, you'll want to click or tap the Add a Child's Account option at the bottom of the window. This will turn on content filters and safe search so that they can't get access to inappropriate material.
Finally, there's an option to simply create a local account. Local accounts can access and create files on your PC and get online. However, they can't download apps from the Windows Store that aren't free and their settings aren't synced between PCs. Click or tap on Sign in without a Microsoft Account to create one of these accounts.
Again, choose which kind of account you'd like to create if you haven't already done so. We're creating a local account for this example.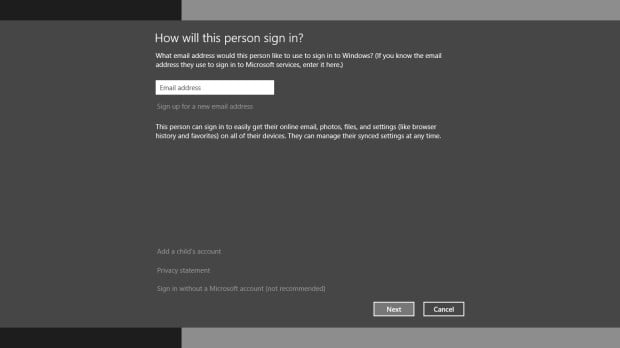 Add the username that you'd like the account to have. You can skip adding a password by not entering anything in those fields if you choose. Click or tap Next.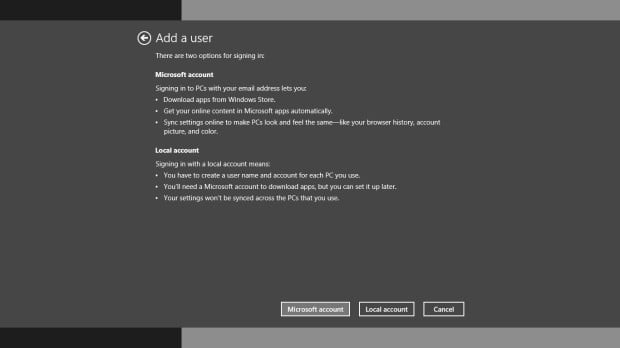 If this is a child account, click or tap on the check box so that this user's activities are monitored and shown to your own account. This'll allow you to monitor your child's activities and ensure that they're behaving in a safe manner online.
Click or tap Finish.
That's it. You've successfully created a new account in Windows 8.1. It's important to remember that users will need the Windows 8.1 update before beginning this tutorial. It's free and available in the Windows Store.