How to Customize the MacBook Trackpad
The MacBook trackpad is one of the best on the market, but here's how to make it better.
Laptop trackpads have always been somewhat lacking, but when it comes to the MacBook's trackpad, it's one of the best around. The glass surface makes it easy to swipe your fingers around, and the large surface area it takes up gives users plenty of room to navigate.
Furthermore, Apple improved the trackpad even more with the release of the 2015 MacBooks, which now come with Force Touch, which is similar to the display technology in the Apple Watch.
Essentially it's pressure sensitive, so you can tap down on the trackpad to complete an action and then press down harder to complete a different action. For example, you can press down hard on an address in the Mail app to get a location, or use it in Finder to see a preview of whatever is inside a folder.
That's cool and all, but you can actually make the trackpad even better by customizing what different taps and clicks do. Apple doesn't allow you to do this right out of the box, but with some third-party software, you'll be on your way.
Here's how to customize the MacBook trackpad and optimize it for your own needs and uses.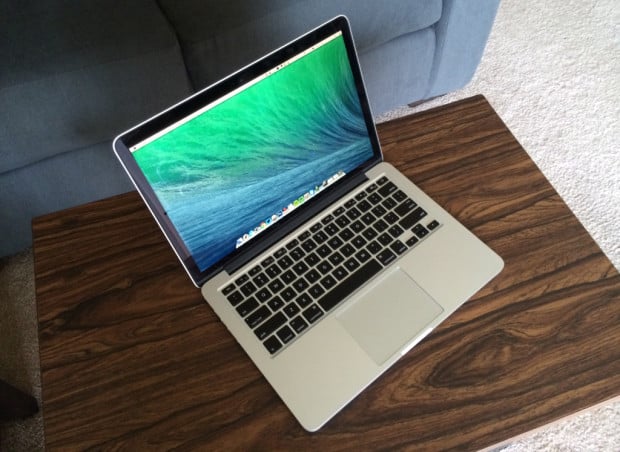 The Mac app that we'll be using to customize the MacBook trackpad is called BetterTouchTool. We've discussed this piece of software before, but it essentially lets you set up different macros of sorts. So, for example, you can set up a three-finger tap to act as the middle click on a mouse to open up a new tab, which is my personal favorite customization.
But first, we need to download BetterTouchTool and set it up so that you can get started on customizing your MacBook's trackpad. Simply to the BetterTouchTool website and download the app by scrolling down a bit and clicking on the blue button that says Download BetterTouchTool.
After you install the tool and open it up, you'll be asked if you want to enable window snapping, which allows you to quickly snap windows to full screen by dragging the window to the top of the screen. You can read our guide about this to learn more.
Next, you'll need to give BetterTouchTool access to OS X's accessibility features by going into System Preferences > Security & Privacy > Privacy tab > Accessibility and placing a checkmark next to BetterTouchTool. After that, you'll be good to go and can begin to configure BetterTouchTool.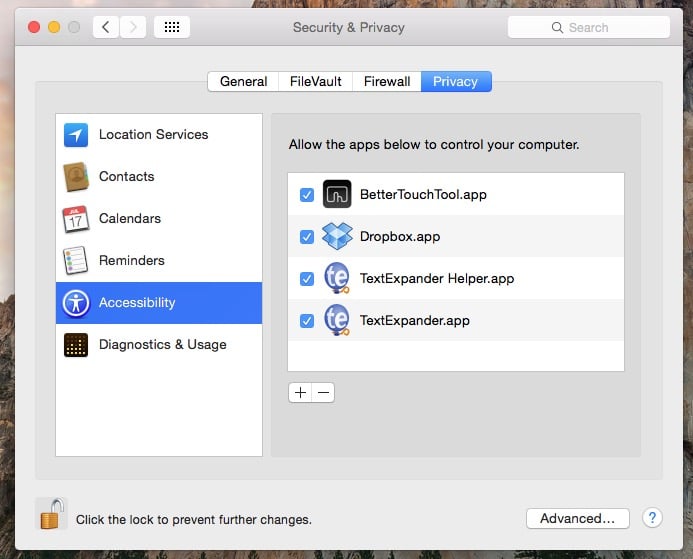 When you fire up the tool, you'll see a left-hand sidebar where you can add specific apps for trackpad gestures to work in, and to add a new gesture, simply click Add New Gesture off to the lower-right. If you want the gesture to work everywhere, just make sure you have Global selected in the left-hand sidebar.
When you click Add New Gesture, right below that you'll have options to set up the gesture. Under Touchpad Gesture, you can select the type of gesture you want, such as a three-finger tap or even a four-finger tap, but there are a ton of other options to choose from.
To the right of that, you can either enter a keyboard shortcut that you want executed when you perform the touchpad gesture, or select a predefined action. After that, the gesture will be ready to go and automatically saved.
There are a ton of possibilities when it comes to BetterTouchTool, and this Reddit thread includes a handful of ways that other users are taking advantage of the software.
BetterTouchTool also works with a Magic Mouse, an Apple Remote, and even your keyboard so that you can set up custom keyboard shortcuts.

This article may contain affiliate links. Click here for more details.