How to Customize Notifications on iOS 10
Here is a guide on creative ways to receive notifications on your iPhone using iOS 10. This is how to customize notifications on iOS 10 to use the flash, by contact and how to create custom vibration alerts.
When we receive text messages, calendar reminders and other types of notifications, we may want to customize how and where we see these alerts.
There are also methods of customizing your alerts even further using Accessibility on iOS. Depending on your needs or preferences, the iPhone alerts system can be catered to your personal fit.
Alternative Ways for Notifications for iOS 10
Here are the steps to activate other alert styles on your iPhone using Accessibility.
Watch the above video in order to learn more about how to change and customize your alerts further.
Using Accessibility and LED Flash
One of the alternative alert styles is a physical flash using the LED on your iPhone when you receive notifications. This is included in the Hearing section for Accessibility and toggling this will allow your iPhone LED to flash in time with your usual sound and vibration alerts.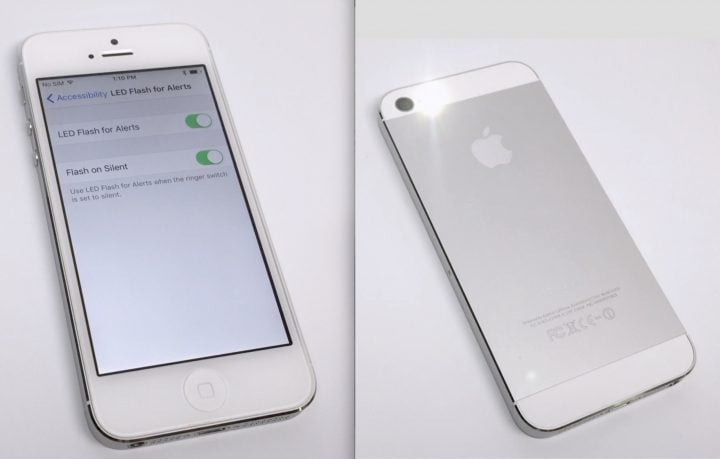 This is a great way to get an alternative notification if you are in a meeting and don't want to have your vibrate turned on. You are still able to see when you receive a notification especially if the Flash is exposed.
I have noticed that due to the bright nature of the LED flash, it is very difficult to miss these notifications and many friends and colleagues have opted for this over ringtones and even vibrations.
Customizing Notifications Based on Contact
One of the coolest hidden features within iOS for alerts is changing notifications for specific people in your Contacts list. For example, you can change the ringtone and even vibration pattern for just your wife in your contacts list and the rest will have a different ring tone.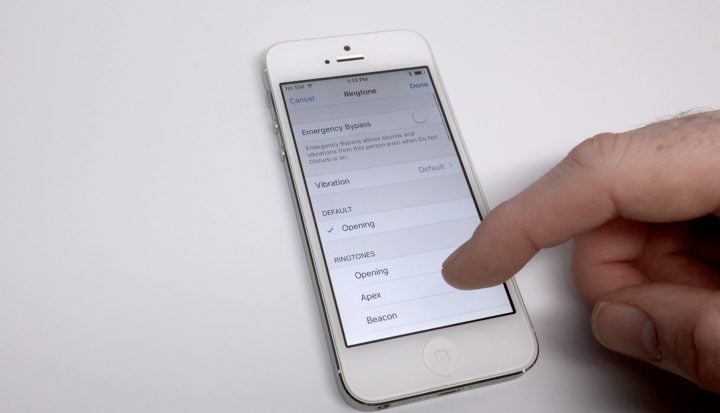 This kind of customization really is helpful when we are not able to look at our device due to driving or being in another room and the ringtone identification will help you do this. If you are expecting a call from someone with a custom ringtone, you will be able to know they are calling by setting this up.
To change custom ringtones for your friends or family, navigate to their contact card in the Phone App or Contacts App. When selected, tap the Edit button to reveal more information about them.
There s a section entitled Ringtone and you will see that it is set to Default or whatever you are currently using as your phone's tone. From here you can select a different ringtone specifically for them. Saving these changes will now set that behavior in motion and any incoming calls will ring with your customized tone for that individual.
Creating Custom Vibrations
One last customization you can make is custom vibrations. If you navigate to your Settings application and then choose the Sounds and Vibrations Pattern you would like to change. For example, choosing text tone will show you all of the options for your alert tone yet also an option at the top for Vibration.
Default is set for whatever that given alert normally does yet you can also create a new Vibration in this tab. In order to create a new vibration, follow the onscreen instructions to create your new pattern.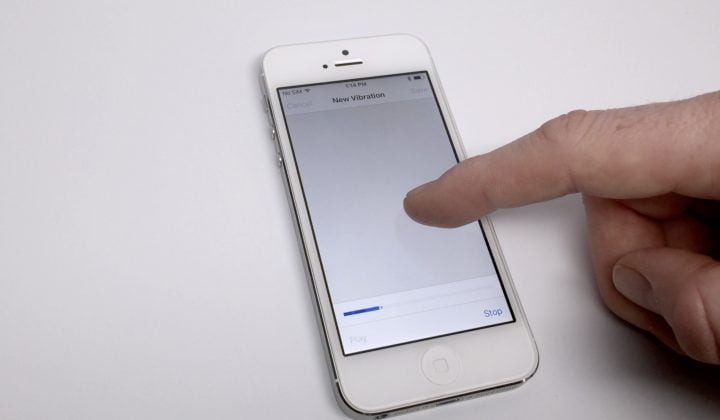 Tapping and holding will increase the vibration time and releasing will stop the vibration. After you are satisfied with this new vibration, you are able to use it for various alerts that you can change in the previous Sound menu.
There are many ways to enjoy notifications from apps using the built in Notification Center yet with a little digging we are able to customize these even further to cater to our daily usage.