How to Delete Unread Facebook Messages
Sometimes, we don't want to read Facebook messages from some of our Facebook "friends," but here's how to delete those messages without ever opening them up.
There are many reasons why you'd want to delete an unread Facebook message, mostly because Facebook includes read receipts, so when you open up a message, the sender knows if you read it or not, but if you get an unsolicited message from a "friend" about helping them out by liking their new Facebook page, you kind of just want to delete it and go on with your day, but if you read it first and then delete it, you're in a bit of trouble.
However, there are ways you can delete a Facebook message without opening it up, thus still having it marked as unread when you go to delete it, and the other person will simply assume that you didn't read it yet, otherwise they'll see that you read it and wonder why you haven't responded back yet.
Plus, Facebook gives you a short excerpt from the message, usually the first sentence or two. From that alone, you can see what the message is about anyway without even opening it up, which is a win-win situation.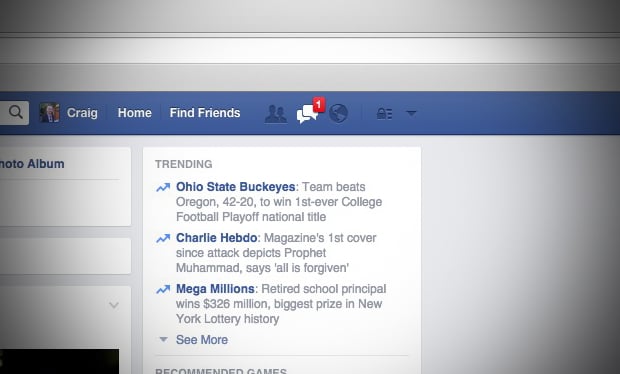 We'll show you how to delete unread Facebook messages on your computer, as well as on your mobile device with Facebook Messenger.
Delete Unread Facebook Messages on Your Computer
If you get the dreaded red badge next to the Messages icon in the Facebook toolbar at the top, don't panic. There's a way you can delete it without ever opening it up in the first place.
When you receive a Facebook message, you'll get a small red badge up in the toolbar next to the Messages icon. If you'd rather not open it up, and instead just delete it, follow these simple steps.
Click on the red badge next to the Message icon up in the toolbar at the top of the screen.
A pop-up will appear listing your most recent Facebook message conversations, with a highlight on messages that are unread.
Toward the bottom of that pop-up, click See All.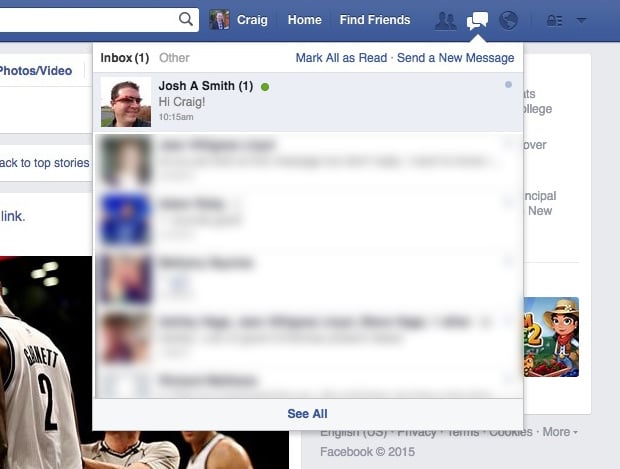 You'll be directed to an expanded view of your Facebook messages. Technically, doing this shouldn't automatically open the most recent unread message, so you should still be in the clear.
From here, hover over an unread Facebook message and click on the small X icon that pops up. This will archive the message and remove it from the list, as you can't technically delete messages using the Facebook web interface.
In any case, that's all there is to it!
Delete Unread Facebook Messages on Your Mobile Device
It's a bit easier to delete unread Facebook messages on mobile devices, mostly because the Facebook Messenger app is really easy to use and comes with an intuitive design. Here's how to easily and quickly delete unread Facebook messages in Facebook Messenger.
When you open up Facebook Messenger, you'll see a list of your messages, with unread messages showing up in bold.
Simply just swipe to the left on an unread Facebook message and tap on Delete. Make sure not to accidentally tap on the message, which will open it up and mark it as read.
You'll get a pop-up asking you whether you want to delete the message or archive it. Whichever you choose is fine, as both options will remove the message from the list.
That's all there is to it! Now, whenever you receive a Facebook message that you don't want to open and read, you can easily just delete it without ever opening it.

As an Amazon Associate I earn from qualifying purchases.