How To Develop Multi-Touch Apps for Windows 7 – Video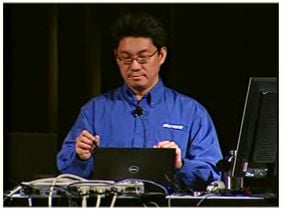 It goes without saying that for multi-touch to be successful in Windows 7 and beyond, there will have to be healthy ecosystem  of applications that  enable people to use their computer in ways they have not even dreamt of yet. It will have to go beyond zooming and panning.
Microsoft is  now starting  the process of educating developers at PDC 2008, hoping to spark a bit of creativity in the marketspace.  Fortunately for those of us not able to attend PDC, the session on developing mult-touch apps for Windows 7 is available online  for our viewing. Head over and check it out.

As an Amazon Associate I earn from qualifying purchases.