How to Disable iMessage Read Receipts on iPhone
By default, Apple enables what are called "read receipts" on your iPhone, here's how to disable the feature in iMessage.
Read receipts, when enabled, allow your recipient to see when you read their text message in iMessage. This is fine and all if you have nothing to hide, but if you have read receipts enabled, they'll be enabled for anyone that you send an iMessage to, including your crazy ex-girlfriend or ex-boyfriend.
The thing is, there are plenty of times where you receive a message and just don't want to respond to it. However, if you have read receipts enabled, the sender will know that you read their text message, which means you're kind of between a rock and a hard place at that point.
If you'd rather not give her/him the opportunity too see that you indeed read their text message, it's just a good idea to disable read receipts altogether, and it's one less piece of information that you're sending them.
If you want to disable read receipts on your iPhone, it's really simple and takes less than 30 seconds. Here's how to do it.
How to Disable iMessage Read Receipts
To disable read receipts in iMessage on your iPhone, simply follow these steps:
Open up the Settings app and then scroll down and tap on Messages.
There will be an option that says Send Read Receipts. Simply flick the toggle to the off position, making it gray instead of green. This will turn off read receipts and you'll no longer send them to your recipients.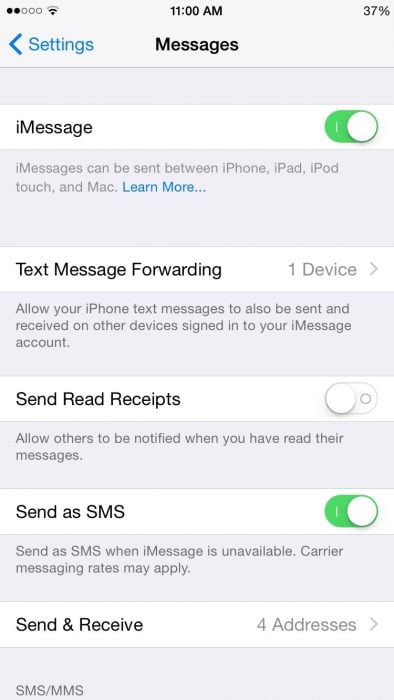 One thing to keep in mind is that this won't get rid of any read receipts that have already been sent, but it will prevent future read receipts from going out to recipients.
Other iMessage Tips
Of course, turning off read receipts probably isn't the only thing you didn't know that you could do in iMessage on your iPhone. There's a handful of other tips and tricks that you can take advantage of.
For instance, you can record a quick audio message and instantly send it to another iPhone user. When you open up a conversation window in the Messages app, you should see a small microphone icon to the right of the text box. Tap and hold on it to start recording an audio message.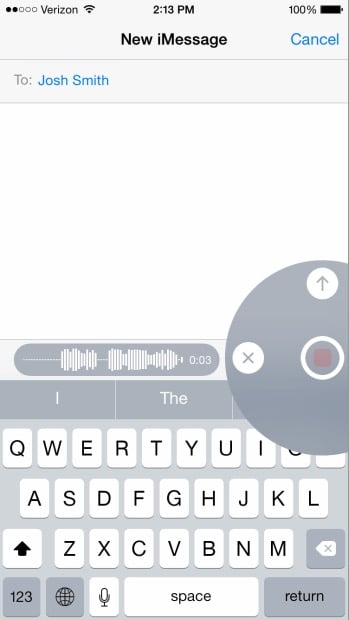 When you're done recording it, lift up your finger and then you'll have two options to choose from: deleting the audio message or sending it. The X icon will delete the message and the arrow pointing upwards will send it.
You can also tap and hold to record your message and then immediately swipe up to send it quickly. Or swipe left to delete the message.
You can also quickly share your location. The Messages app allows you to share your location with a contact, which can be great for meeting up with someone without having to explain where you are or how they can get there.
Open up a conversation window with a contact and tap on Details. From there, you'll see two location options: Share My Current Location and Share My Location.
Tapping on Share My Current Location will send your current location to your contact, but it's a one-time instance, so if you move to another location, iMessage won't keep updating the recipient with your new location.
This is where Share My Location comes in handy. Tapping on that option will bring up a few more options as far as how long you want to share your location. Select one and off you go!

As an Amazon Associate I earn from qualifying purchases.