How to Disable the Mouse Pointer Gesture in OS X El Capitan
OS X El Capitan was recently released, arriving with a handful of new features, but if you're not fond of the new mouse pointer gesture, here's how to disable it.
The new version of OS X comes with the same overall design and look as OS X Yosemite, with a few minor differences that you may or may not notice, but there are a bevy of new features that users should know about, including Spotlight Search improvements, swipe gestures in a handful of apps, transit directions in Apple Maps, and a Split View multitasking feature that makes it easy to snap windows to the sides.
One feature that's rather nifty is the ability to easily find your mouse pointer by rapidly shaking your mouse or shaking your finger on the trackpad. Doing this will enlarge the mouse pointer so that it's easier to spot.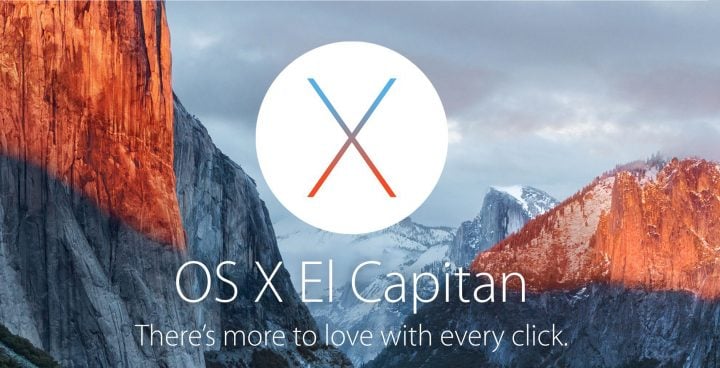 Too many times I've tried to find that small mouse pointer on my screen, shaking around the mouse as I do it, but this new feature should make that process a bit easier.
Read: Should You Update to OS X El Capitan?
However, if you don't have this problem quite as much, it's a feature that you probably won't use, and if anything it can get in the way, since you could easily activate it even if you're not trying to find your mouse pointer.
If you don't want this feature, here's how to disable the mouse pointer gesture in OS X El Capitan.
Disabling the OS X El Capitan Mouse Pointer Gesture
A feature like this in OS X can be pretty useful, especially if you have a big monitor or use multiple monitors for your display setup. However, if you only use a 13-inch MacBook, it's probably fairly easy to spot your mouse pointer.
This is why those who don't need to feature can find this little gesture a bit annoying at times, since it's pretty easy to activate whenever you wiggle the cursor. It can also be annoying when you edit photos or play a game.
Luckily, this feature is easy to turn off so that you never have to deal with it again.
Simply open up System Preferences and navigate to Accessibility > Display. From there, uncheck the box that says Shake mouse pointer to locate.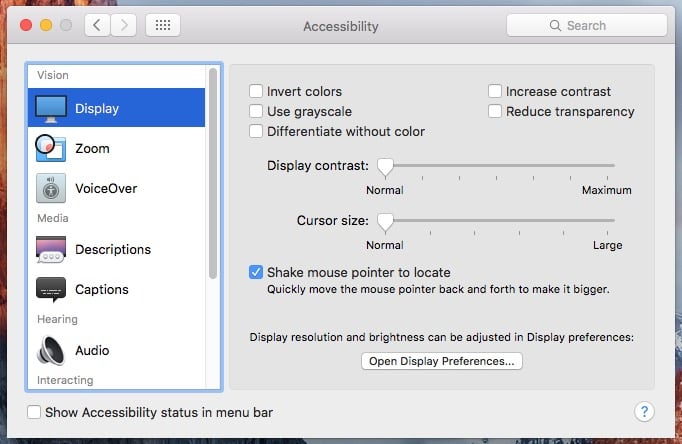 This is perhaps a hidden feature that some users may not know about and they can discover it by accident pretty easily, but if you have a smaller screen, like a laptop, it's a feature you probably won't use a lot, if ever.
There are a handful of other settings that you might want to adjust while you're at it, including getting the old Mission Control back where you were able to group windows by app. By default this is disabled, but you can easily enable it in System Preferences > Mission Control.
You can also have OS X save your Apple ID password whenever you download a free app and only require a password when you're actually purchasing an app. Go into System Preferences > App Store to customize this setting.
You can even hide the menu bar at the top just like you would with the dock, allowing it to stay hidden until you needed it. Go to System Preferences > General and check the box next to Automatically hide and show the menu bar. This will hide the menu bar just like the dock, and whenever you need to access it, just move your mouse to the top of the screen to unhide it.