How to Downgrade to iOS 8.1.1 from iOS 8.1.2
iOS 8.1.2 was released earlier this week and it aims to fix a serious issue that affected ringtones on iOS, but if you're having problems with the new update, you can downgrade back to iOS 8.1.1 for a limited time.
While iOS 8.1.2 is a rather minor update, it fixes a big problem which affected users who purchased ringtones from iTunes, but wouldn't be able to get them back if they switched devices. This new update allows users to get those ringtones back.
After updating to iOS 8.1.2, iPhone users will discover that any ringtones they purchased from iTunes can be restored to their device. Many users have complained about that issue for months, but it seems that Apple listened closely, although the update could've easily come sooner.
Normally, you wouldn't be able to downgrade back down to an older version of iOS, but Apple is still signing iOS 8.1.1, which means you have time to downgrade if need be.
UPDATE: As eventually expected, Apple has stopped signing iOS 8.1.1, which means you can no longer downgrade to iOS 8.1.1 from iOS 8.1.2. Sorry!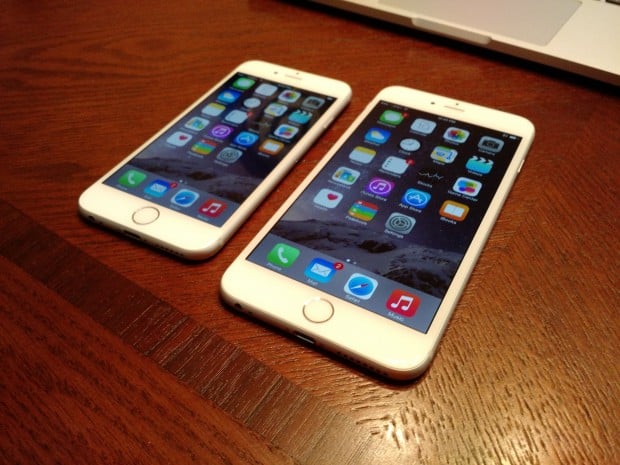 If you want to downgrade back to iOS 8.1.1, you'll want to do it as soon as possible, because it's only matter of time before Apple stops signing iOS 8.1.1. Afterward, you won't be able to downgrade.
However, Apple is still signing iOS 8.1.1 right now, so you have a little bit of time to lock in iOS 8.1.1 if you've been having issues with iOS 8.1.2.
Downgrading to iOS 8.1.1
Since iOS 8.1.2 is the latest version of iOS, you can't simply open up iTunes and update to an older version. You have to add on a couple more steps, but luckily it's fairly easy.
Before you do anything, make sure to back up your iOS device because this method will wipe your iPhone or iPad clean. Luckily, we have a handy guide on how to do just that.
First off, visit this website and download the iOS 8.1.1 IPSW for your specific iOS device. These files range between 1.5 GB and 2GB for iPhones and iPads, so be aware that it may take a bit of time to download it.
Once you have the file downloaded, plug your iOS device into your computer and open up iTunes. Go to your device's summary page and hold down the Option/Alt key on your keyboard or Shift if you're on Windows. Keep holding down the key as you click on Restore in iTunes.

Next, browse to find the IPSW file that you downloaded and open it. iTunes will begin restoring your iPhone and will install iOS 8.1.1.
After the process is complete, your iOS device should now be running iOS 8.1.1. From there, you'll want to restore your backup by going to the device summary page in iTunes and clicking on Restore Backup. Give it time to restore all of your apps and settings, and eventually you'll be back to running iOS 8.1.1 just like you were before updating to iOS 8.1.2.
If You Want to Jailbreak
Luckily, iOS 8.1.2 is compatible with iOS 8.1.2, so there's no need to worry about staying away from the latest iOS version, as you can easily jailbreak it with TaiG's latest jailbreak.
It turns out that this iOS update doesn't patch up the TaiG jailbreak, and the dev team behind the jailbreak tool updated it to support the latest iOS version.
Apple released its iOS 8.1.1 update last month as a minor update to the iPhone and iPad, but it also patched up the Pangu iOS 8 jailbreak. However, a new jailbreak has been released by TaiG that works with iOS 8.1.1, as well as the iOS 8.2 beta.
The TaiG jailbreak currently only works on Windows machines for the installation process and there's no word on whether or not a Mac version will be on the way, but we wouldn't be surprised to see it soon enough.
However, the jailbreak does work with all iOS devices that are capable of running iOS 8, including the older iPhone 4s and the iPad 2.

As an Amazon Associate I earn from qualifying purchases.