How to Downgrade to iOS 9.1 from iOS 9.2
iOS 9.2 is now out and available for iPhone and iPad owners to download and it comes with a handful of bug fixes, but if you're experiencing even more problems than before, here's how to downgrade to iOS 9.1 from iOS 9.2.
iOS 9.2 isn't a major update and there aren't too many newer features that are exceptionally worthy of a big mention. There are improvements to Apple Music, such as the ability to create a new playlist when adding a song to a playlist and some various fixes, but it's mostly about stability this time around.
However, as with any new iOS update, there are some users who experience problems when updating to a new version of iOS, and even if the that new version includes bug fixes and performance improvements, it can be the other way around for many users. This is why downgrading to the older version can be beneficial, but really ideal.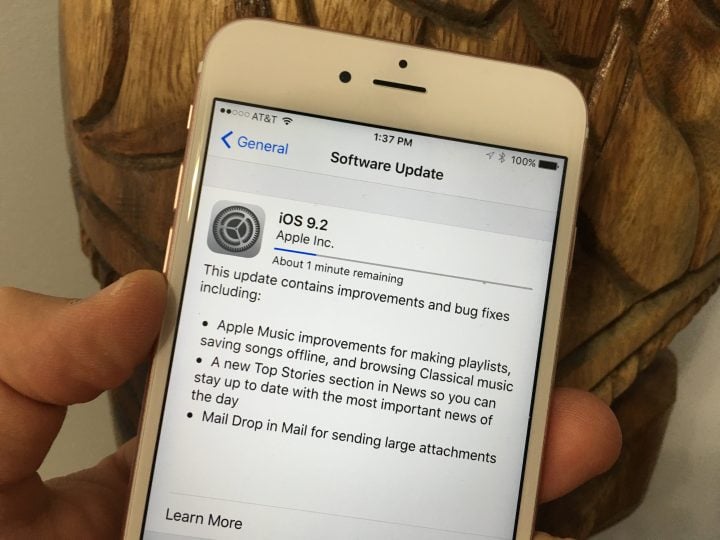 While Apple usually doesn't allow users to downgrade to older versions, they at least keep signing older versions for a couple of weeks after a newer iOS version is released, which allows iPhone and iPad users to unofficially downgrade to the older version without much trouble.
So if you're wanting to downgrade to iOS 9.1, here's how to do it if you updated to iOS 9.2.
Before You Begin
First off, before you dive deep into the downgrading process, it's important that you back up your device through iTunes, even if it's running on the version that you don't want it to run on. This because the downgrade process will completely wipe your device and you'll need to restore your backup to get all of your apps and other files back onto your iPhone or iPad.
Another reason to backup is so that if something bad happens during the downgrading process, like a random freeze or crash, you won't lose any of your important files that are on your iPhone, because you might have to completely restore your device if anything bad should happen.
Hopefully nothing bad happens, obviously, but it's always better to be prepared.
Downgrade to iOS 9.1
Now that your iPhone or iPad is backed up completely, you can start the downgrade process, which should take about 20 minutes or so depending on your internet connection, since you'll need to download the iOS 9.1 install file.
The first thing you'll need to do is go to this website and download the IPSW file that corresponds to your specific iOS device. It may take a while to download, as the file can be as large as a couple of gigabytes, so be patient while it downloads.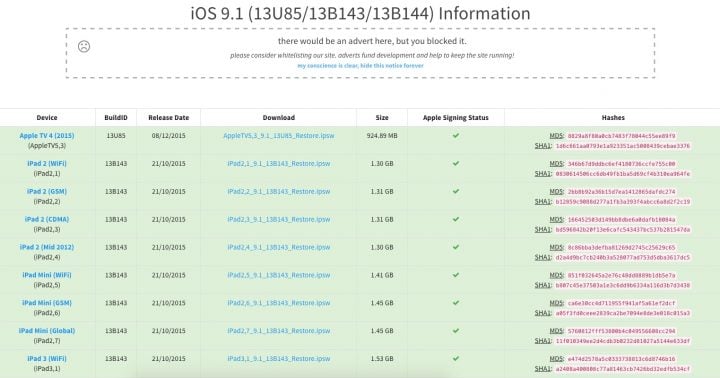 After the IPSW file has finished downloading, note its location on your computer. From there, plug in your iPhone or iPad into your computer and fire up iTunes.
Next, go to your device's summary page by clicking on the iPhone or iPad icon near the upper-left corner of the iTunes window. It will be a small iPhone or iPad icon.
Find where it says Restore iPhone and click on it while holding down the Alt/Option key (Shift key on Windows). You'll need to make sure Find My iPhone is disabled before you go any further. This is where you'll get a pop-up message to do so if you haven't already.
Once you click on Restore iPhone while holding down the respective key, a file explorer window will appear where you'll find the IPSW file that you downloaded earlier. Go ahead and open it up and iTunes will begin the restore process and downgrade your device to iOS 9.1. The process will take around 10-20 minutes to complete.
After it's done, iTunes will ask you if you want to set up your iPhone as a new iPhone or restore a backup to it. Choose the second option if you want to get back all of your apps and settings.
After that's done, you'll now be running iOS 9.1 with all of your apps and settings back to normal like nothing ever happened.