How to Downgrade to Windows 7
Even as we sit on the cusp of another major Windows operating system – this time Windows 10 – there is still a dedicated user base who thinks that Windows 7 is what ought to run on their machines.  Whether these people are right isn't for us to decide. Each person has their own use case, their own way of doing things. What we can say with absolute certainty is that downgrading to Windows 7 is fairly difficult at this point.
If you're trying to downgrade your Windows 8 or Windows 8.1 machine to Windows 7, here's what you need to know.
Downgrading to Windows 7 Isn't Easy & Here's Why
Getting Windows 7 on Windows 8 or Windows 8.1 machine is risky. Don't misunderstand, it's not that Windows 7 is somehow incompatible with newer machines. For the most part, it isn't. Running Windows 7 on a newer machine should is great, provided you have all the necessary software to make it work. Sometimes that doesn't happen.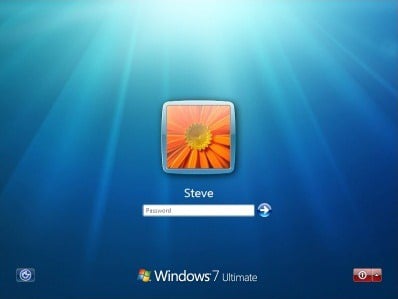 Windows 7 – and all other versions of Windows – rely on something called Drivers. Drivers are simply instructions telling Windows 7 what a piece of hardware is and how to interact with it. You don't see them, but Drivers power everything on your machine. Without a Driver your wireless internet connection might not work on your machine or your webcam might never power on.
Computers made for Windows 8 and Windows 8.1 have drivers that are specific to those versions of Windows. So for example, if you purchased a Windows 8 PC the drivers that allow you to use your webcam are made for Windows 8. What normally, happens in an upgrade is Microsoft tries not to break any drivers. If there are any Drivers that don't work, Microsoft's Upgrade Advisor software informs the users of which aren't compatible. This doesn't happen with downgrading, so you may install Windows 7 on your Windows 8 or Windows 8.1 machine only to find out that something essential like your webcam or light sensor or your laptop doesn't work. Drivers can effect battery life or even how much stuff you can see on your screen at any given time.
In the PC world operating systems installation are usually referred to as one of two different things. Either you are upgrading your Windows installation or downgrading your Windows installation. If you're going from something newer to an older operating system you're downgrading and that's the case for anyone who wants to get Windows 7 on their new device. Upgrading is fairly simple. Downgrading has some serious disadvantages other than worrying about driver compatibility. When you downgrade to Windows 7 you will have to completely erase the operating system that's on your machine and replace it with Windows 7. What that means is that your files need to be backed up and you need to have copies of your essential programs if they aren't available on the internet.
If you're committed to downgrading to Windows 7 you'll need a copy of Windows 7 on a disc or on a flash drive that can boot your computer. That's where the final hurdle comes in, very few retailers still sell Windows 7 and those that do are still charging around $100 for it. Unlike Windows 8, Windows 7 was the last major release to still use DVDs as the primary way to get on to your PC. That's great if your Windows 8 device has a DVD drive, but if it doesn't – and many Windows 8 machines don't – you'll need an external DVD reader to plug into a USB port.
Where to Buy Windows 7
Windows 7 has gotten harder than ever to find, but there are still some sellers bravely holding on to the operating system online.
Best Buy offers a single copy of Windows 7 Home Premium for $99.99. Inside the box is a DVD disc that you'll need to have a disc drive for. Another copy that includes the 32-bit version of Windows 7 Home Premium is also available at Best Buy for $94.99. This later version is for computers with a 32-bit processor – more on that in a bit. Finally, Windows 7 Professional 64-Bit is available for $135.99.
Online retailer Newegg offers dozens of versions of Windows 7. Options start from this Windows 7 Home Premium 64-Bit disc for $99 to $189 copies of Windows 7 Ultimate 64-Bit.
Finally, there's Amazon, which offers Windows 7 Home Premium SP1 for as little as $89.99. These are your options pretty much. You're going to have a ridiculously hard time tracking down a copy of Windows 7 in a retail store. That's because Microsoft has made every effort to make sure you can't for good reason.
Windows 7 isn't sold in what are called Retail versions anymore. Retail versions came with keys that users owned. They could be bought out-right and moved to a new PC if it was necessary. The versions of Windows 7 being offered by these three sites are for computer makes. What that means is that users are paying $99 for Windows 7, but they can't then go and install that version of Windows on another PC – it's non-transferable.
Which to Purchase & How to Install Windows 7
Earlier I mentioned that we'd get to whether your computer needs 64-bit or 32-bit Windows. You can find that information by right-clicking on the Windows 8 Computer icon on your Desktop. Chances are you'll need 64-Bit Windows.
Here's the thing though, don't install Windows 7 on your own. If you're a basic Windows user than there are all sorts of things you haven't yet had to deal with, tons of strange differences that you can't explain in a single how-to. You're going to need a professional.
Best Buy's Geek Squad service will let you drop off your PC and install Windows 7 for you. You'll have to purchase the operating system separately and the install is $129.99, but the process should be headache free. Staples also allows users to bring their machines in and have Windows 7 installed for $99.99. The company offers on-site operating system installation for $129.99. Again, you'll be stuck finding a copy of Windows 7 on your own.
Good luck downgrading to Windows 7. Whatever you do, remember to also back up your videos, pictures and music before committing to downgrading.

As an Amazon Associate I earn from qualifying purchases.