How to Download Music From SoundCloud on iPhone
Every year, tons of new music services crop up. Some are aiming to educate you about new artists. Some are a tool for established musical acts to get word out about their concerts and self-promote without going to a magazine or a website. SoundCloud is a mix of both and it's one of the services people would love to be able to download audio from.
Everyday artists post new music to SoundCloud. Developers creating video games include audio interviews with their protection team there too. You can stream all of this content to an iPhone using the official SoundCloud app, but you can't store it for later and play it in any other app. Some tracks that appear on SoundCloud are available for sale, which certainly helps, but doesn't solve everyone's problem. It's for this reason that people desperately want to know how to download music from SoundCloud on iPhone.
Before We Begin
Before we begin, note that you don't need to have already created a SoundCloud account. If you haven't do so, you should. The service makes it very easy to find new music that aren't available in other places. The easiest way is to link SoundCloud to your Google Account or Facebook account. Facebook is ideal since it'll also allow you to easily find your friends that also have SoundCloud accounts.
Second, it's now pretty tough to get music from SoundCloud directly to your device. The iTunes App Store used to be stuffed full of apps that allowed you to download music from SoundCloud. All of them have disappeared now. The SoundCloud apps that remain don't support the feature at all. At least, there weren't any that we could find.
To get downloads from SoundCloud on your iPhone you'll need to use a web service that supports the feature. You'll then need to add that music to your iPhone using Apple's iTunes software and the Lightning cable that came with your iPhone. As such, you'll need a regular computer near you for this tutorial.
Let's Get Started.
Downloading Music from SoundCloud
Open the web browser on your computer and navigate to SoundDrain, an online service that'll allow you to download SoundCloud tracks directly to your notebook or desktop.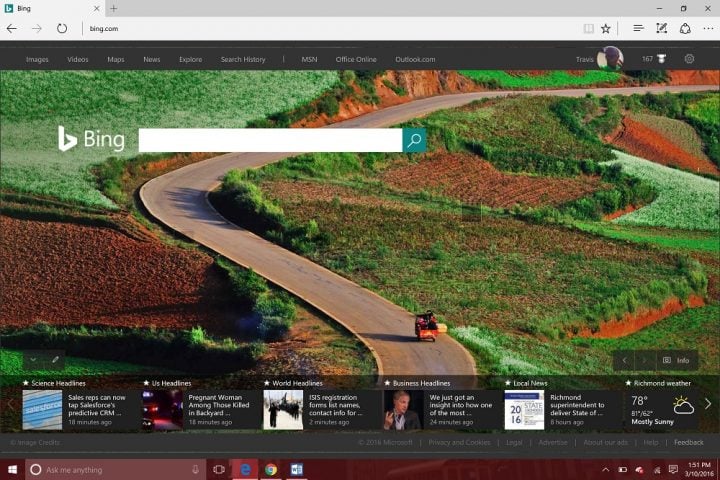 Rather than have you login, SoundDrain tasks you with searching for the audio track that you want from SoundCloud yourself. In a separate browser tab, navigate to SoundCloud.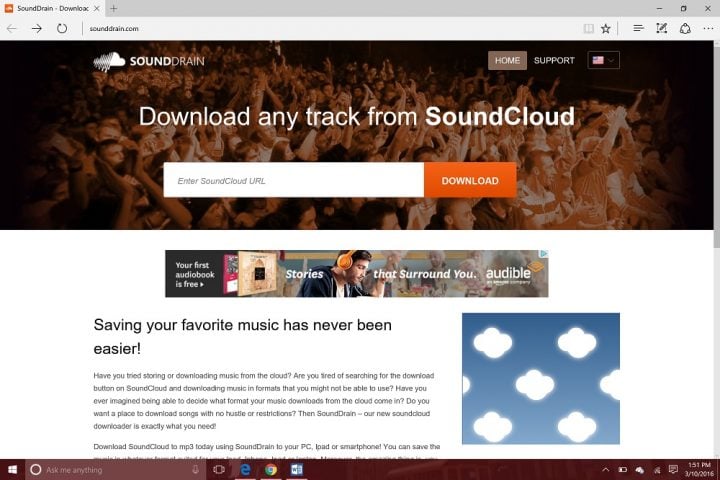 In the browser window with SoundCloud, use the search bar to enter the name of the track or an artist that you're looking for. For the purposes of this tutorial, we're downloading the Back to Back Freestyle released over the summer by Drake. Open the track.
Now tap or click on the address bar and copy the URL. On Windows, you can copy text by right-clicking on it and selecting copy from the pop-up menu. You can also select the URL and press the Ctrl and X keys on your keyboard at the same time.
Paste the URL into the address bar on SoundDrain. On Windows, this means right-clicking and selecting Paste from the menu. You can also press the Ctrl and V buttons on your keyboard at the same time to do this. Now click the Download button.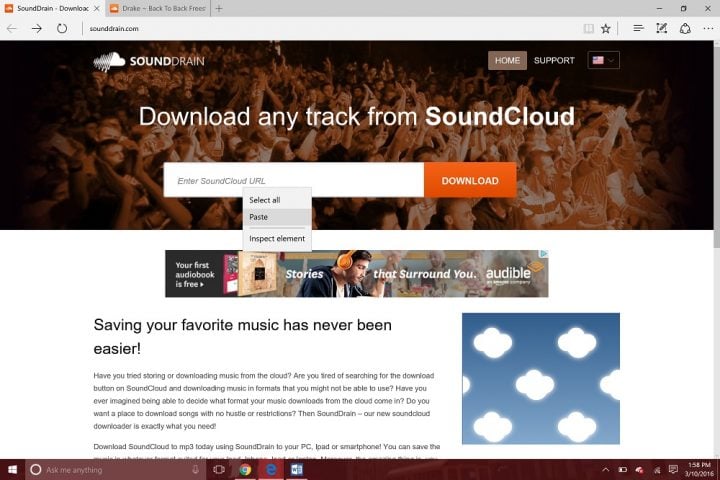 What You Need to Know
On most tracks, SoundDrain will provide you with the song file you requested. Sometimes the service requires that you download a standalone app. When we tried SoundDrain it did the latter, suggesting that we add the SoundDrain desktop app to Windows for an easier downloading experience.
While that's an option, our install was stuffed full of requests to install extra software along with SoundDrain. The app also asked for permission to provide information directly to advertisers. Both are reason enough to avoid downloading the Windows app if at all possible and stick to the web service.
Better alternatives for Chrome and Firefox users exist. On Firefox, SoundCloud Download lets users download tracks directly from their browser. Chrome's SoundCloud Downloader does the same.
Before downloading anything to get SoundCloud files, be absolutely sure that it's safe. Once you've got the files, drag it to your music folder where iTunes will find it and sync it to your iPhone.

As an Amazon Associate I earn from qualifying purchases.