How to Download Music From Spotify on the iPhone & iPad
It isn't up for consideration anymore, Spotify is by far the world's most widely used subscription music service. Everyday millions of people log into the service's Mac and PC apps to create playlists and stream from its huge cache of music. When they're away from home, Spotify's millions of users login into the service's iPhone and Android apps to check out what is new in the music community.
Here's the thing, primarily Spotify is used by most as a free streaming music service with curated playlists. It's great for that, but those who want to ditch the service's advertisements have to sign up for Spotify Premium, a monthly subscription service that works hand-in-hand with the app to provide a better listening experience. Besides streaming music without ads, Spotify Premium allows iPhone and iPad users to download entire playlists to their mobile device. The feature is perfect for long plane rides or commutes that don't always offer a reliable mobile data connection.
Here's how to download music from Spotify on the iPhone and iPad.
Before attempting, be sure that you're in a place where you have access to a Wi-Fi network. Look for the Wi-Fi icon at the top of your iPhone's or iPad's screen. The Spotify app won't download tracks over a mobile connection by default, but still, there's nothing wrong with being safe. It wouldn't hurt to make sure your device isn't low on storage by checking the Settings app either.
This is a tutorial to store the parts of your Spotify collection that you want offline for playback when you don't have an internet connection. It is not a way to download music from Spotify permanently and avoid paying subscription fees.
You'll need to have already created an account and signed up for Spotify's premium $9.99 membership service. That service is the only way the app will allow you to store music for playback later. Users who sign up for a trial through their iPhone are eligible for a seven-day trial. Users who sign up through the company's website are treated to a 30 day free trial, as long as they provide their credit card credentials for billing once the trial expires.
Unlock your device by entering your PIN code or by placing your fingerprint on the Touch ID home button if you have Apple's iPhone 5s, iPhone 6s, iPhone 6, iPhone 6 Plus and iPhone 6s Plus.
You should have already downloaded the Spotify app from the iTunes App Store and logged in once with the account you created. If you haven't, download the app now and login to the app with your Facebook account. You can create your own login for the service, but it's much easier to find friends and family in the social media aspects of Spotify if the service has access to your Facebook account.
We've already downloaded the app and created an account. Spotify is represented by the black icon with a green circle inside of it.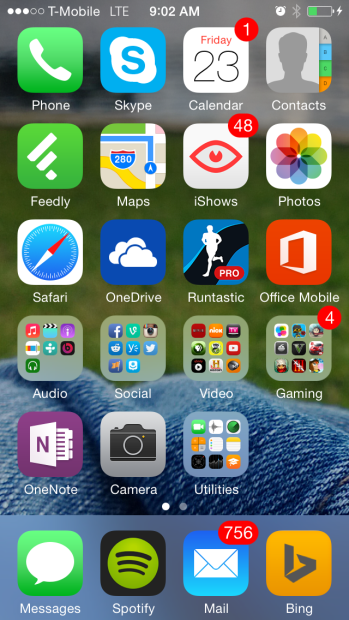 Open Spotify and you're immediately taken to the service's Recently played & playlists. For the sake of this example you'll be downloading one of those, though albums and individual songs can be stored on your iPhone too.
Welcome to Home. Choose any playlist and tap on it. In this example we're storing a Mellow Beats playlist that the service offers for offline playback.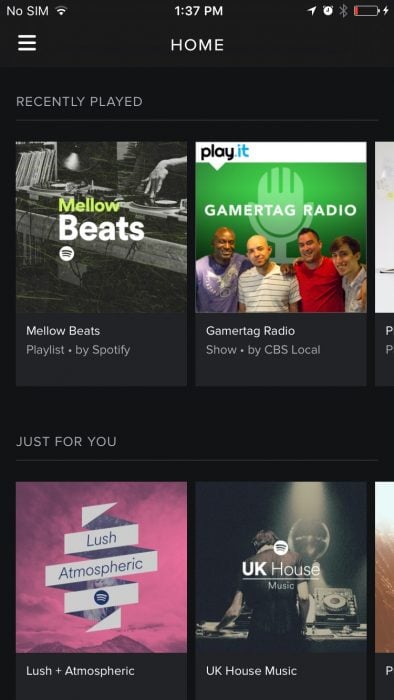 Tap on the Follow button below the cover of the playlist to add it your collection. After you've added it to your collection, you'll now find that there's a switch labeled, Available Offline. It's flipping this switch on individual songs, albums and playlists that stores content on your device for playback later.
Any music you add to your collection or follow, will show up in a list of songs and other media in a fly out menu.
Tap the back button in the top-left side corner of your screen.
Tap the icon with lines in the top-left corner of your screen to reveal the app menu. This can also be done anywhere in the app by placing your finger on the left side of your screen and slide it to the right.
Tap Your Library.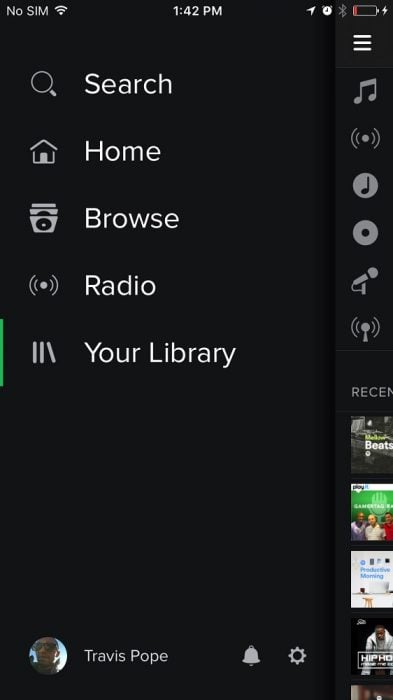 And there you have it; that same playlist should show that it's available to play offline in your collection.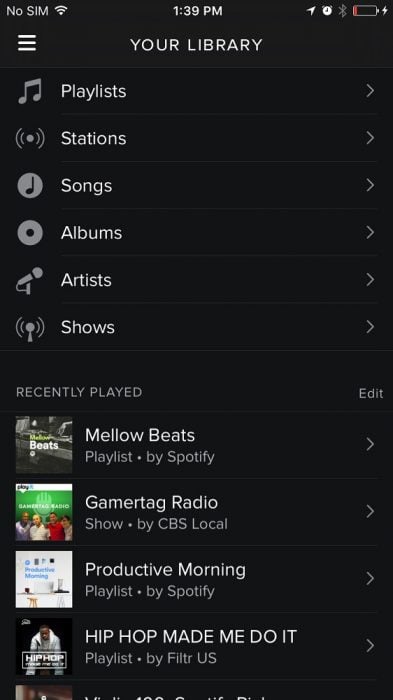 As long as that Spotify Premium subscription is paid every month those songs will be available for you to listen to when you're ready.
You can manually configure Spotify so that it intentionally only plays music that you have stored on your device.
Press the Menu button in the top-left corner again.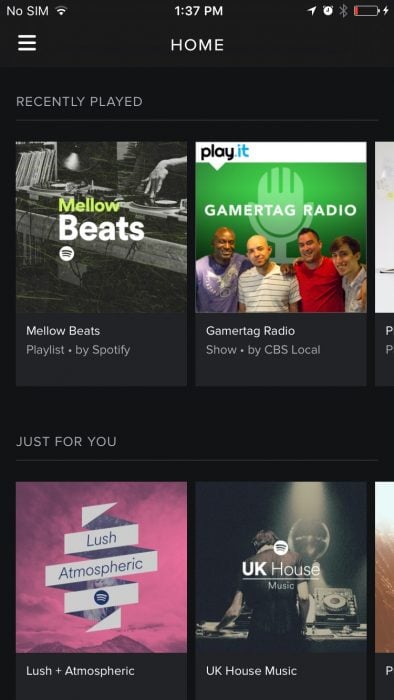 Tap the Settings cog in the bottom-right corner of the navigation menu.
Tap Playback.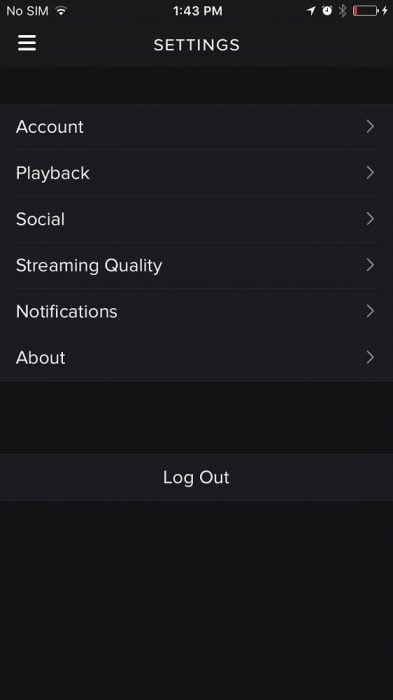 Now tap the Offline switch.
If you don't choose to keep a Spotify Premium subscription, then all the music stored locally on your device will stop working until you renew your subscription.

As an Amazon Associate I earn from qualifying purchases.